Say Ipoh and there's a huge chance that white coffee would come to mind. Before, I've always thought of it as a weird, industrial town consisting of merely coffee plantations and factories, and it should be skipped, if not forgotten, for this reason. Read more…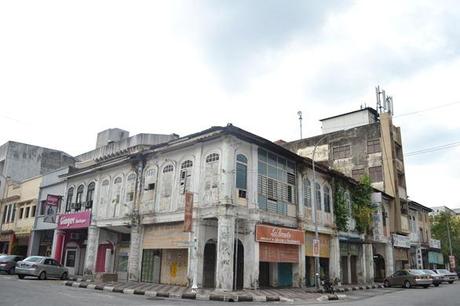 But my impression of it was changed when I started reading a blog called Motormouth from Ipoh, a blog that enumerates the many, many food places in Ipoh. Listed are dim sum restaurants, hawker stalls, coffee shops, and everything in between. Plus, reading more about Ipoh, I discovered it is a heritage city waiting for me to explore.
The chance of going to Ipoh came when ZestAir invited me to their inaugural flight that included another backpacking adventure with Tourism Malaysia. Right when I read my invite, I already knew I was going to Ipoh. However, the big curveball to my plans came when I was tasked to write about the state of Kedah, but I decided to make a stop in Ipoh before proceeding to Alor Star, which is less than four hours away.
We came to Ipoh by taking the earliest bus out of Kuala Lumpur's Pudu Sentral Bus Terminal at 7:40 AM. Fare to Ipoh was only around 17 MYR (~230 PHP), and the trip took less than three hours. There's a faster, albeit costlier, way to get to there, the electric train system (ETS), but since this was a budget trip, I had to save every sen and ringgit as possible.
We arrived at Medan Gopeng Bus Terminal and immediately looked for a bus to Old Town(1.50 MYR; ~20 PHP). At Old Town, I asked for famous dim sum restaurant Foh San, but the bus they told us to take took me to Foo San. The heat was making me irritable, so we just took a taxi to Foh San. Surprisingly the taxi fare was only 6 MYR (~81 PHP).
But luck as may have it, Foh San is closed on Tuesdays. It wasn't a problem though, as another popular dim sum restaurant was just in front of it—Ming Court Hong Kong Dim Sum.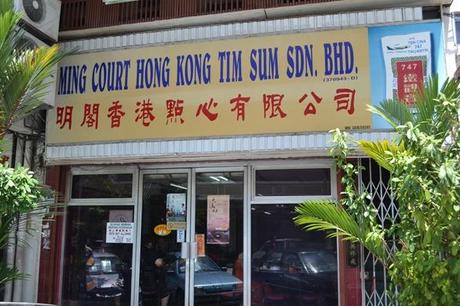 We went inside and a middle-aged Chinese auntie whisked us to our seats. It was my first time to eat at a dim sum restaurant, so I was overwhelmed how the aunties were peddling us trays and trays of steamed or fried dim sum. We were so hungry that we said yes to everything—from siau mai to char siew bau to congee. A big dim sum meal that included a pot of jasmine tea only set us back less than 15 MYR (~200 PHP) each.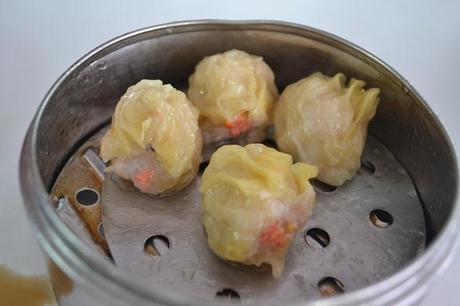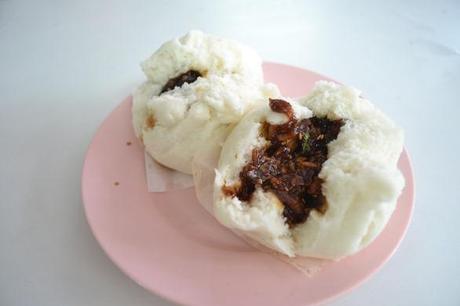 I asked the auntie at the counter for directions to our next stop, Sin Yoon Loong. It was quite a long walk under intense heat, yet we had to be patient. We were, after all, walking for the best white coffee in town. When we got there, we were so lucky to get seats because I read that the shop is so famous that lines to get seated could take a while.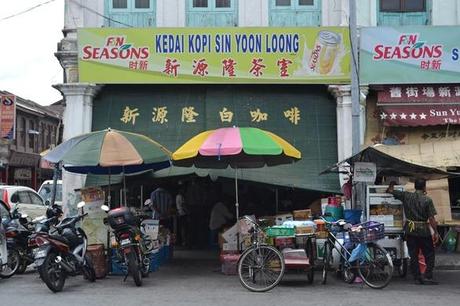 We had one hot and one cold white coffee plus two slices of kaya toast. The cold coffee was delightfully mild and sweet, while the hot coffee had a beautiful amount of bold acidity. By the way, I got bewildered that our bill came to only a little over 5 MYR (~70 PHP) total. You can't even get the smallest cup of coffee from one of those popular cafes with that!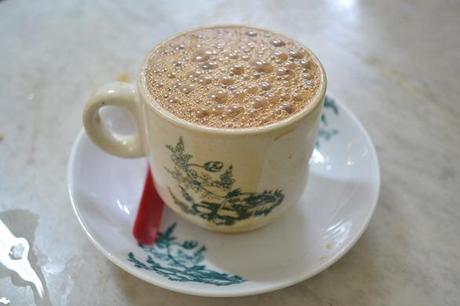 It was so hot that day that I decided that we then go to Perak Tong, a cave temple about 6 kilometers away from the city center by bus (1.50 MYR; ~20 PHP). I'll write about the place in detail soon, but I must say, the murals and statues inside were impressive.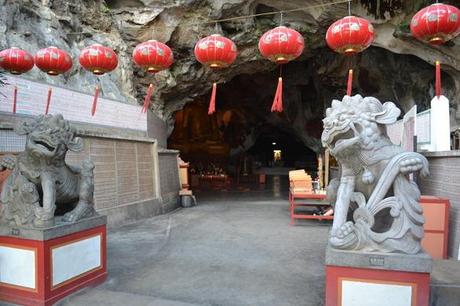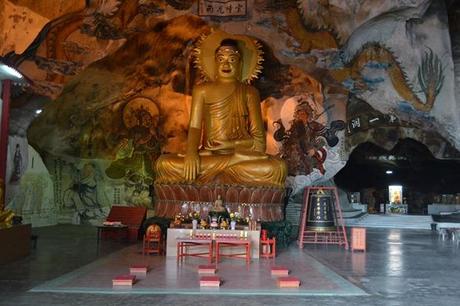 Back in the city, we went into a bakery café Yohan to regroup and get some air-conditioning and wi-fi. We outlined our next missions from there: do the Ipoh Heritage Trail and eat a lot more food. Our next stop Sin Eng Heong, a confectionery known for their kaya puff pastries handmade for more than half a decade by a Chinese uncle and his wife. The kaya puff pastries were so good, by the way.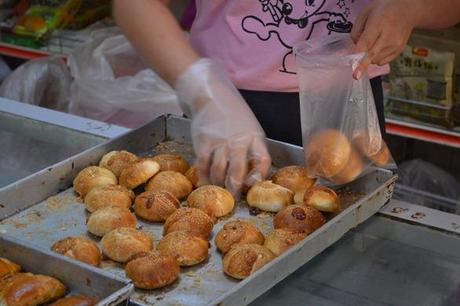 After our snacks, we proceeded to do the Ipoh Heritage Trail and walked to hunt the prominent colonial buildings of Ipoh's Old Town. Again, I would write more about this soon.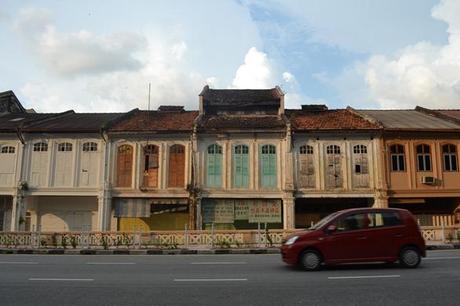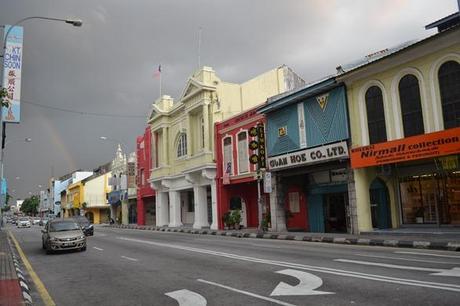 Raindrops started to fall, and Chinese businesses closed. It was late afternoon already, but there was still one food item haven't tried, and it happens to be what Ipoh is famous for: chicken bean curd or tauge ayam. While most Chinese restaurants are already closed for dinner, Lou Wong was open. We had huge portions of tasty chicken, bean curd, and noodles plus a tall glass of iced lemon tea for only 11 MYR (~162 PHP) each.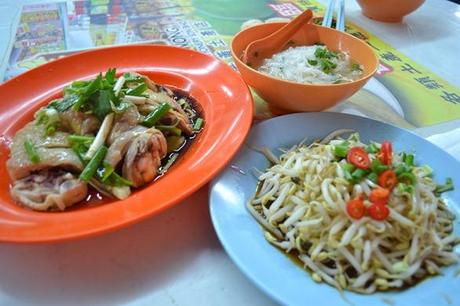 After dinner, we went back to Medan Gopeng Bus Terminal to await the bus to Alor Star in Kedah, my real place of assignment. I must say the detour was totally worth it!

ZestAir now flies from Manila to Kuala Lumpur International Airport four times per week. To book low fares, visit www.FlyZest.com. For inquiries and updates, like them on Facebook.
This post is just a preview of my budget Malaysia adventure with ZestAir and Tourism Malaysia. Watch out for more posts soon!