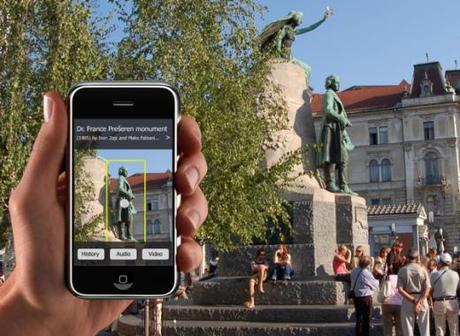 There is an app for everything these days, therefore it's no surprise that the travel sector is experiencing a surge in handy applications designed to make your life easier and more enjoyable whilst traveling the globe.
The variety of services offered by these apps is impressive, and many of them seem so simple that you find yourself asking 'Why didn't I think of that?' For example, Hostel Hero, is a free hostel-booking service whose information is largely available offline. On the other hand, some apps are less obvious, such as Word Lens , a clever language service which instantly translates foreign words (menus, signs, etc) via the video-camera on your mobile.
However, many people will consider the reliance on mobile gadgetry to be against the fundamental purpose of 'getting away from it all' in the first place. I would have to agree…There is something very appealing about not being completely sure what local delicacies you are about to consume, or turning up to a new city not knowing exactly where you will be spending the night. This free-spirited approach is clearly not for everyone however, and if these helpful aids can offer more security and encourage more people to travel, then it is ultimately a good thing.
Here's Frontier's top 10 mobile travel apps:
1)    Word Lens: An excellent instant translation app (iPhone)
2)    buddyCount: An nifty little app for keeping track of money matters or working out bills between groups (Android)
3)    Jibbigo: Instantly translates speech into various languages and reads it back to you (iPhone, Android)
4)    Trip Journal: Award-winning travel journal app that documents your experiences in real time (iPhone, Android, Symbian)
5)    Lonely Planet: Offers a variety of apps across various operating services (iPhone, Android, Symbian)
6)    Google Earth: Explore a location without being there, even in 3D (iPhone, Android, Symbian, Blackberry
7)    Off Exploring: A quick and simple app that makes writing and maintaining a blog very easy and manageable (iPhone)
8)    GoToAid: A first-aid app detailing how to treat various injuries and ailments (iPhone, Android, Blackberry)
9)    TripIt: A travel itinerary app that organizes your travel booking information into a simple and clear plan (iPhone, Android, Blackberry)
10)    Footprint Travel Guides: An excellent alternative to the Lonely Planet guides (iPhone)
Like it or not, these apps are modernizing the way we travel. With new apps coming on to the market everyday, backpackers should expect to see a sharp rise in the use of hand-held gadgetry amongst fellow travelers. Whether you update your backpacking status and embrace this age of technology, or remain loyal to a more traditional approach to travel, it's safe to say that the way backpackers plan their trips is changing.
By Alex Prior