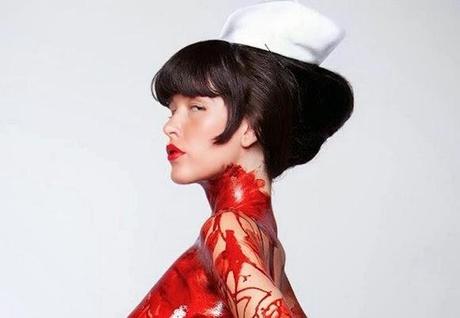 The trailer for Douglas Aarniokoski's upcoming thriller, 'Nurse 3D' looks just as ridiculous as I thought it would be. Just as the plot, concept of the film, this trailer simply shows the story of a lunatic lesbian killer who has the hots for another chick and comes after her killing other folks. Don't get me wrong. I'm not complaining. I can go through a big B movie to see some girl on girl action. Although, I wouldn't be watching this for the thrills or action, because it just looks lame.
SYNOPSIS: 
By day, nurse Abby Russell (de la Huerta) lovingly attends to the patients at All Saints Memorial Hospital; by night, Abby prowls nightclubs, luring unfaithful men into dangerous liaisons. After Danni, a young, sensitive nurse, joins the hospital staff, Abby pursues her friendship. But when the friendship turns to obsession, Danni spurns Abby, unleashing Abby's fury and a rampage of terror
Starring Judd Nelson, Corbin Bleu, and Katrina Bowden, Nurse 3D opens on February 7th, 2014.
Email This
BlogThis!
Share to Twitter
Share to Facebook