Just as the first annual Lingerie Fashion Week comes to a close,  one of the biggest events for the intimates industry open it's doors for another season of glamorous high-end undergarments. The Curve Expo held at the Jacob Javits Center housed tons of brilliant intimates designers for a chance to show off their brand to some of world's biggest fashion buyers and get their lingerie on the shelves. The UK also sent us a treat this week with the launch of the Lingerie Collective in the United States. The trade show brings the best independent designers in the market with daring erotic and trendy designs. Both events brought out all of the lingerie to see the latest innovative and creative creations designers are offering for the season.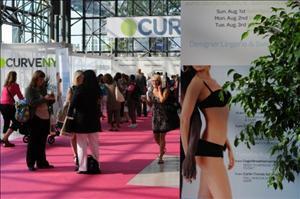 Curve Expo
After just wrapping up in Las Vegas, the semi-annual event came back to New York City for another grand showcase of some of the most chic, fashion-forward, and luxurious collections from designers across the globe. Buyers and industry professionals took over the Jacob Javits Center for the latest in our favorite lacy garments. From notably names like Chantelle, Aubade, Oscar de la Renta, and Betsey Johnson to emerging brands like Noe Undergarments and Lulu Kath, the lingerie world seemed to be flourishing with bright, colorful, and sophisticated designs with a provocative ambiance. Even the pleasure collections of Lelo Sweden and the introduction of the Official Fifty Shades of Grey line of pleasure items were on display for the industry to make their way into stores this season. We can definitely expect some more dazzling trendy pieces of lingerie at our favorite retailers for next season.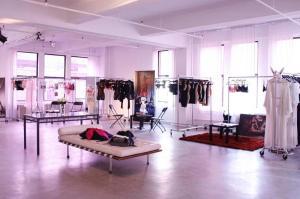 The Lingerie Collective
While their known across the UK intimates industry as a platform for independent designers to show some of the most provocatively daring innovative works of some of the UK's finest, the Lingerie Collective travelled across the pond over to New York this weekend for their US debut. The revered trade show featured talented designers like FYI by Dani Read, Lascivious, and Marika Vera to debut their latest collections. We can tell this won't be the last of this British import and we can't wait to see more of them stateside.
Until the next time,
xoxo The Vixen