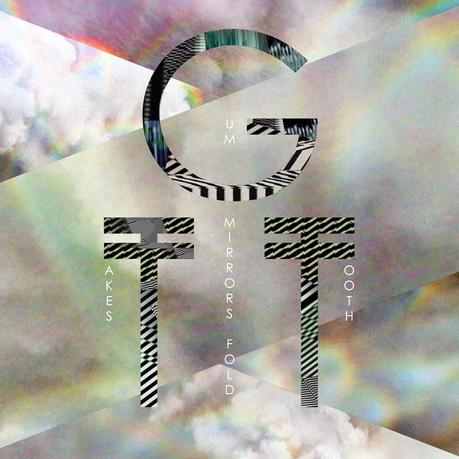 Riding on unsettling atmospheres, and every so often exploding into hammering rages before climaxing with a full-on acid-flavoured assault, the marvelous 'Mirrors Fold' is the progressively mental opening title track from the new Gum Takes Tooth album. It's an enticing, dynamic set of brilliantly unsual tracks that is highly recommmended for those who love noisy, heavily rhythmic music, 
and was released last week on October 6. Issued on vinyl, CD and digitally, the album sees the forward-thinking duo delve deeper into exotic drum explorations, vibrant electronic sound shapes and whispering psychedelia.
It follows their acclaimed debut album Silent Cenotaph, from 2011. With the new record comes a refinement of the band's sound and depth of production detail. It is a sonic leap forward from the out and out metal-flavoured barrage of Silent Cenotaph into more controlled and deeper, denser rhythmic soundscapes and fully-formed song structures. Gum Takes Tooth are made up of Thomas Fuglesang and Jussi Brightmore.
http://www.gumtakestooth.com
http://www.facebook.com/gumtakestooth
http://www.twitter.com/gumtakestooth