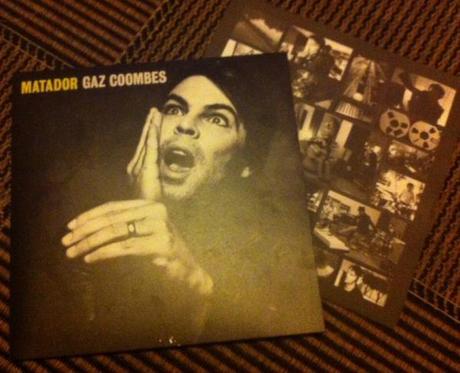 This track is taken from the new album from ex-Supergrass frontman Gaz Coombes. 'Matador' is his second solo LP, and charted at number 18 a few weeks ago on its week of release. The album sees him settling into life as a solo artist by breaking down the sort of boundaries that would have proved more difficult for a guitar trio. Experimenting and moving forwards while never misplacing that gift for brilliant songwriting, 'Matador' is the most vital and consistent Coombes record has delivered in at least a decade. Aside from a few contributions from drummer Loz Colbert and keyboardist brother Charlie Coombes, all the instruments on the album were played by Gaz himself, and it looks like this new independence and increased creative control has paid off.
Spacious highlight 'Detroit' runs on an easy moving kinetic pace, countering dark lyrics with dazzling melodies and the anthemic power of its magnificent chorus.
Read the full album review HERE.
https://www.facebook.com/GazCoombes
https://twitter.com/Gaz_Coombes