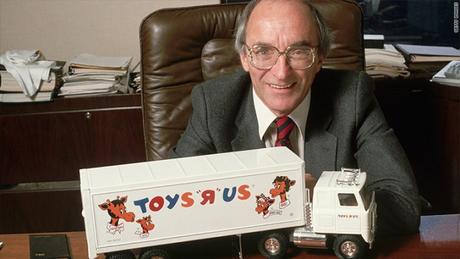 The founder of Toys R' Us, Charles Lazarus has died, a week after the company announced it was forced to close its doors.
Via CNN Money:
Charles Lazarus, 94, no longer held a stake in the chain. He started the company in 1948 when he was 25, anticipating that the post-war baby boom would create demand for baby supplies and toys. He remained CEO until 1994.
"He was the father of the toy business," said Michael Goldstein, who succeed him as CEO. "He knew the toys and loved the toys and loved the kids who would shop in the stores. His face lit up when he watched kids playing with toys."
His death was confirmed by the company.