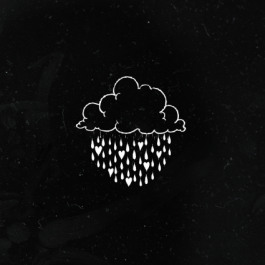 Signed to Crooked Noise Records and already counting Radio 1's Phil Taggart and Daniel P. Carter among their fans, Glasgow's Toy Mountains follow up their 2014 debut with this new EP, the rather hesitantly (yet awesomely) titled 'I Swore I'd Never Speak of This Again'.
The opening track 'Hard Done By' will transport you back to the early 2000s when the likes of Hundred Reasons and Hell is for Heroes were enjoying top 40 smashes with its melodic yet brutal guitar riffs. These are soon joined by loud and proud Scottish vocals that deliver wistful and self-depreciating lyrics like 'I've been lying to your face' and 'smash me like a bitch and tell me I'm wrong. I don't need anyone to comfort me' while the song comes to a crashing end. Following this is the first of two interludes that appear on the EP, this one is full of classical-sounding piano that provides a little bit of calm after the storm.
Heavy guitars indicate the start of 'Full Circle' and this track finds Toy Mountains in full Frameworks-style scream mode. It opens with lyrics stating 'I'm starting to think you're more than I deserve' but the band flip this as the guitars begin to gallop a bit more before slowing down into a more atmospheric end, punctuated by the repeated mantra of 'I'm more than you deserve'. Next up is 'Old Friends' which veers more into math-rock territory before settling on beefy hooks that Jamie Lenman would be proud of. Melodic but passionate, 'I'm tired of making excuses' finds the band channelling this anger into something more optimistic, especially as the group-chanted vocals bed in under the softer singing towards the finish. Of course, that's not the end and there's a final smash. Again, this is followed by a slower, almost post-rock interlude although this calmness doesn't last long – 'Everything Ends' opens with some hardcore shouting and develops into a song that would sit somewhere between Refused and thrash metal.
The final song on this seven-track EP is 'Sight Reading' and this is an anthemic piece clocking in at over six and a half minutes – over double the length of most of the other songs here. Harking back to the first interlude, it opens with over a minute of sole piano. This is joined by a tranquil guitar loop and then some surprisingly restrained and fragile vocals that recall Frightened Rabbit: 'You're the scum, the scum of the Earth'. After three minutes, the guitars get louder and there's an Oceansize-style about-turn in the song's whole make-up. The band talk about the love of a life and how 'I think I'll take some time for myself Not for a reason; don't give me a reason'. As things get more frenzied, the lead vocals get hoarser and the EP finishes in quite some style. You can feel the energy that has been put into this highly personal work. Although Toy Mountains wished they'd never spoken of this again, you'll be glad they did.
Filed under: Album review, New music, Preview Tagged: Album review, alternative music, Crooked Noise, Crooked Noise Records, emo, Glasgow, math rock, new music, post rock, rock, rock music, Toy Mountains