Sharm el Sheikh is situated in a beautiful part of the world, at the southernmost tip of the Sinai Peninsula.The main reason that most people will know it is diving. It's a subtropical paradise where the beaches are a base for a variety of water sports, including wind and kite-surfing, sailing, boating and canoeing. Diving and snorkelling, though, are its jewels, with the Red Sea providing year round warm waters for exploring the region. I failed on the diving front, having panicked in the shallow end of a north London pool while attempting diver training. But floating in the water with the sun on your back and a snorkel over your face, you could almost be a bird in another planet's atmosphere.
The region is swarming with marine wildlife and as the fish flicker past you it's almost impossible to believe that real life, all its trials and tribulations, even exists. Tourism has boomed in the last decade or two. Sharm el Sheikh was once a shipping port but due to a number of rather strict environmental laws, the focus has shifted to tourism – and a lot of yachts. Sharm El Maya is the old town, the bay area of Sharm El Sheikh. Scientific tourism is also a big pull, in an area with around 250 coral reefs and many hundreds of species of different fish and a national park, Ras Mohammed, designated at the top of the peninsula.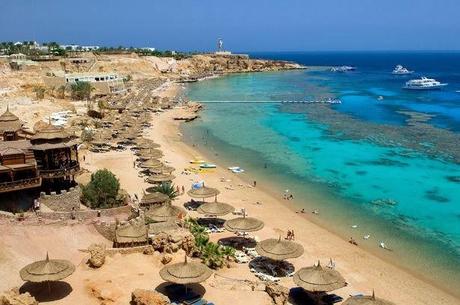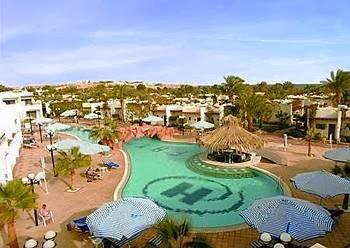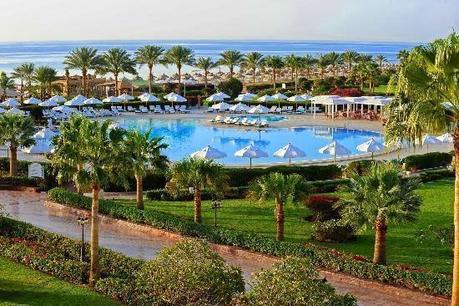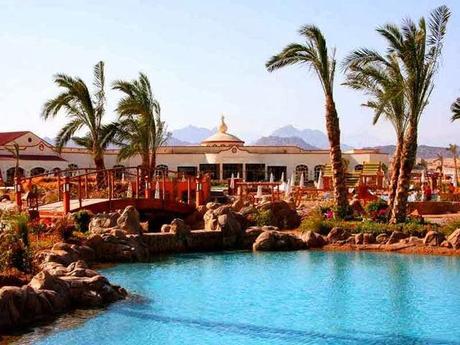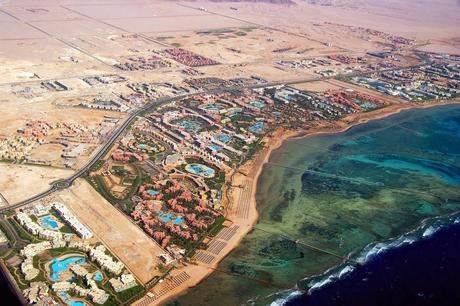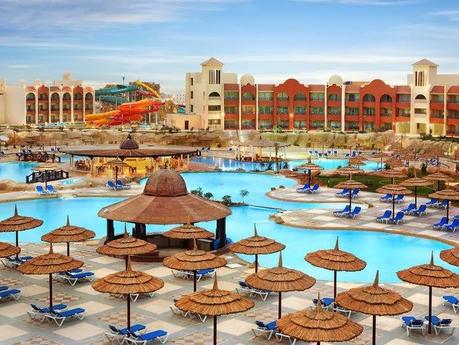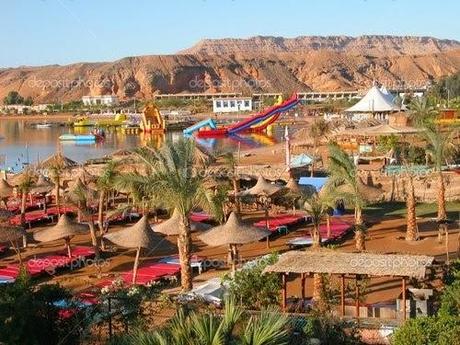 It's part of the The Nabq Managed Resource Protected Area, a 230 square mile area of mangroves, coral reefs, fertile dunes, birds and wildlife. It's not just nature calling though. Since the first hotels were developed in Naama Bay in the eighties, Sharm el Sheikh has become a fully modern resort. While still a beautiful long sandy bay, Naama Bay has been built up with shops, restaurants and bars, as well as a number of sheesha cafes. The Camel Rooftop Bar has gained quite a reputation. The bay has a paved walkway lined with flowers where you can take a gander at what's on offer, although if you're really looking for bargains you should try haggling in the Old Market on the west side of town. Full of cafes serving local food, it's also where you'll find jewellery, pottery, Bedouin slippers and leather.
The nightlife is fun and varied, from nightclubs and cocktail bars or, if you really want to, stop off at the Naama Bay casino and take your chances there.  If you're looking for family entertainment, it's worth visiting Soho Square in White Knights Bay. It's got a wealth of entertainment options, from bowling, ice-skating, restaurants, shopping and, unexpectedly, Africa's first ice bar. Sharm Al Sheikh is what you make it, whether you're working on the luxury trip of a lifetime or looking for a starting point for adventuring around Egypt. Not only can you take trips out on the Red Sea, adventure into the National Park or try a desert or Bedouin adventure, there are trips that will fit every taste.
Try visiting Mount Sinai, said to be where God gave Moses the Ten Commandments; or Luxor, one of the world's greatest open museums; the Valley of the Kings, near Luxor, home of many of Egypt's most famous pyramids including that of Tutankhamen; you can even take a day trip into Jordan and visit Petra. Petra is an ancient city, a rose-tinted place made up of 800 temples in a canyon, although arguably made most famous by Indiana Jones. There is a range of accommodation to fit every budget, from the Hyatts and Hiltons, Four Seasons and more in Nabq, Naama, El Pasha and White Shark Bays. There are aparthotels and holiday rentals, some of which can take 5 or more people at £25-45 a night.

There's even aqua park hotels if you want to keep the kids amused, the four star Tirana Acqua Park in Nabq Bay or the five star Aqua Blu Sharm Resort, with over 500 room and a number of bungalows, built up on the Ras Om El Seid, the cliff top linking Naama Bay and Sharm El Maya. It's easy to reach, with direct flights to Sharm Al Sheikh International Airport, only 18km from the city itself. Looking back on it, it's a vibrant beautiful place that combines the aesthetic of modern Egypt with a love of its history and environment. For me, I loved the snorkelling so much that I might have to give that north London swimming pool just one more try.