Bobby Wills is back!
Not that he ever left really, but every time an artist releases new music it feels like we're getting them back after they've gone away for a little while.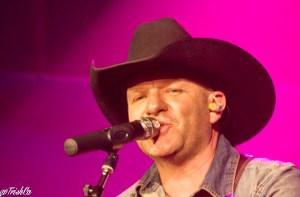 For the Calgary country singer it's been nearly 2 years since his last album,
Crazy Enough
was released to the world, and now the follow-up EP,
Tougher Than Love
, is ready to come to fans and stick some songs in people's heads.
The 6 track set of songs is a great showing of what Bobby offers to country music, a mix of uptempo tracks that you can sing along and stomp your feet and clap your hands to… and some slowed down moments that will drag you deep into a story and put your feelings at risk of being twisted in a knot.
Across all of the songs it's easy to see that Bobby Wills is still in love with what he does. His voice is true, not trying to be something that he isn't or hasn't shown us that he can be in the past – but not sitting back on his past successes either.
Do you follow?
Lead single Won't You Be Mine is already a Top 10 hit in Canada, and there's a strong chance that 2 or more other songs on the EP make that kind of statement on the charts.
Bobby Wills Tougher Than Love Track List
1. 30,000 Feet
2. Down By The River
3. Won't You Be Mine
4. Tougher Than Love
5. If It Ain't Broke
6. You Lost Me There
If we're playing a guessing game for the next single to come from Tougher Than Love we're stuck between the choice of the title track and 30,000 Feet. Both songs are top quality, but are very different. If you're holding our feet to the fire, we'd pick Tougher Than Love… and we'd be okay with that.
In the middle of all the work he's been doing to promote the new EP, and being a dad and a Calgary Flames fan, Bobby took a few minutes to play along in a brand new Q&A about the new EP, the fan response to Won't You Be Mine, and more for us. Check it out!
Q. A year ago you were crossing Canada on the When The Lights Go Down Tour (with Chad Brownlee and Jess Moskaluke), and this year you get to release new music to country fans, how busy has that year in between been for you?
A. It's been a whirlwind! 2015 was an incredible year, and 2016, with the release of my new album Tougher Than Love, promises to be even crazier!!
Q. How happy are you with the 6 tracks that you're releasing with Tougher Than Love?
A. I am very excited to share these songs with my fans! With each new project I like to mix it up a bit, integrating my sound with a little something new. On this album we experimented with various sounds and incorporated varied instrumentation; it was an incredible experience to create and record this album!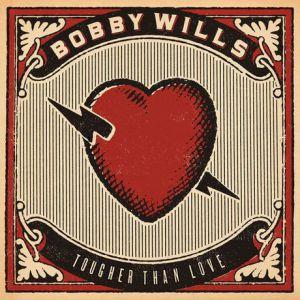 Q. The album art for the EP is different than a lot of what we see these days (you face isn't on the cover!), and we dig it (not that we don't love your face)… were you in on the design?
A. Geoffrey Hanson designed the album. He is an incredible talent!! He's done work for Kings Of Leon, Robert Plant and Ryan Bingham (just to name a few). Honestly, I can't claim any credit for design, the only instruction was to do something different than what we normally see. He crushed it!!
Q. Won't You Be Mine is already a fan favourite, and people haven't even heard the rest of the music yet… how great is to get that response to kick off a project?
A. It's very cool! We performed it for the first time last summer during festival season. We were pretty confident it was going to work based on the fan reaction, it was wild!
Q. There's a lot of great new music on the country scene right now, is there anyone that you're listening to and loving?
A. The diversity that is country music right now is so great! I am listening to the new Lovelocks record a ton these days, along with Chris Stapleton. The Maren Morris record is killer as well.
Q. In 50 words or so, can you tell us what you hope country fans take away from Tougher Than Love?
A. The making of this album was fun, with a capital F, and I hope my fans enjoy it just as much! Mixing a little something for everyone, for me this album is a happiness-fuelled musical experience, exploring classic country sound with a modern edge. The tracks resonate with me, not only as an artist, but as a music lover as well. This album is about simply enjoying the music and sharing that joy with my amazing fans!