This report comes from Portugal where a Police officer got shot by two burglars who were robbing his mother's house. The officer was off duty and was visiting his mother at her house, without realizing that his mother is being held hostage by these criminals. One criminal fired two shots at the officer while escaping the house. Only one bullet hit the target and it didn't make any damage to the man thanks to the Lumia 520 in his back pocket.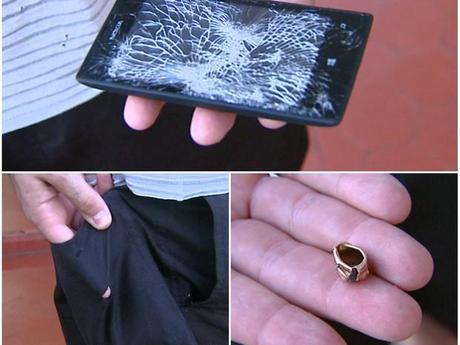 Read Also: Weird Waterproof, Bulletproof, Diamond-Covered Suit with A/C for $3.2 Million
Nokia's Lumia 520 is the cheapest Windows Phone available in the market today at just $60 USD. It's quite surprising to see even this cheap phone doing miracles of saving lives.
[Via: Nokia blocks bullet: legendary ruggedness remains SlashGear]
(All images, trademarks shown on this post are the property of their respective owners)
Follow @nrjperera - Roshan Jerad Perera