While suits have been around for ages, you'd be surprised to learn just how many different styles of them are available, from the obvious in terms of colors to the not-so-obvious subtle differences in cuts. Some suits may always be in style, but if you want to really stay ahead of the fashion trends and formal menswear, the following are THE styles of suits for the (hopefully) hot, sweltering summer of 2015: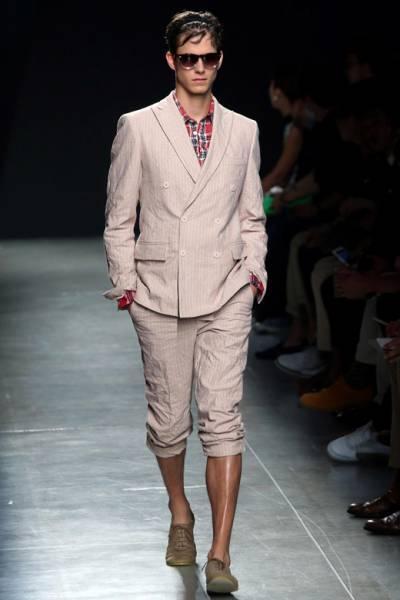 Neutral Colors
Neutral colors are anything BUT boring. If your personal tastes for menswear tends to gravitate towards neutral colors, you're in luck. Beige and creamy colors are in, including nude tones as well. Because they're quite light in appearance, these colors give off a fresh look that's perfect for a warm summer's day. Plus, you can experiment with them and wear white dress shoes or casual summer sneakers.
Redish-Pink Monochromatic
No, that's not a tongue twister. Redish-pink hue suits are in for the summer of 2015. The only thing is to go completely uniform in it, so make sure that pants and the jacket both match. It's not only eye-catching, but it allows you to play around with some striped pattern dress shirts under the jacket. Our recommendation: a white and black checkered shirt. Even a traditional white dress shirt with a black tie gives off a sharp, yet casual appearance.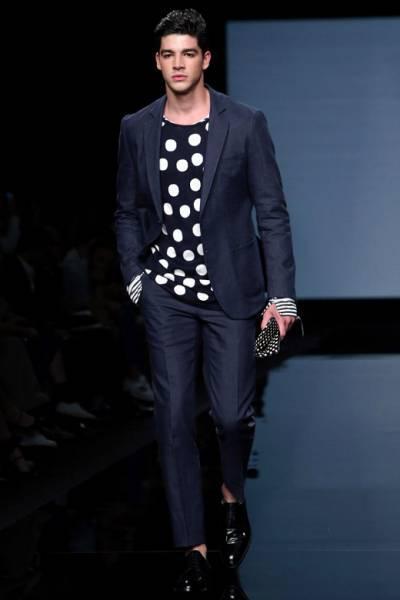 Blue is the New Black
Unlike the TV series, for mens suits, BLUE is the new black when it comes to menswear in the Summer of 2015. What blue offers that black doesn't are the sheer number of variations in color tones that can accompany it. You have a multitude of more options to chose from, and you also can play around with more patterns. Black suits will always be in no matter what, but blue is certainly the more trendier of the two right now, and when you see the sheer amount of options you have with it, you'll understand why.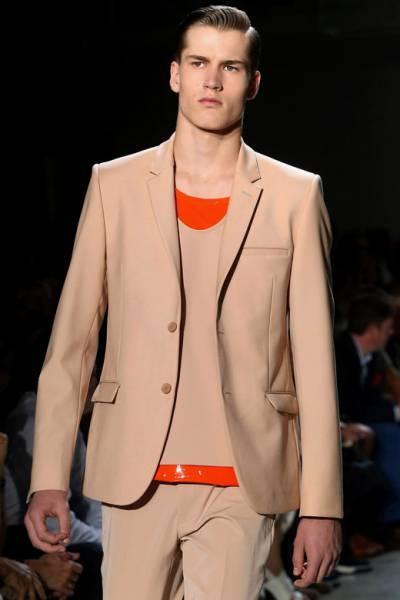 Separate But Solid Color Schemes
This trend is simple but still lets your personality shine forth. All you have to do is make sure that every piece of your suit is a different, yet solid color, from your pants to your dress shirt to your jacket to your tie. You could have four different colors if you prefer, it doesn't matter. You'll really be able to mix and match and see what you feel comfortable with, all while being extremely fashionable.
Silhouettes and Casual Suits
There's been more of a focus on being comfortable during the hot months this year. We all know how hot you can feel in suits at times, even during the winter, so if that really seems to bother you, you'll be happy to know that silhouettes are now not only becoming a standard for those who live next to the beach, but also for those attending various workplace meetings. If silhouettes just don't do it for you, you can try pants that go down to just below your knee, various sporty jackets, or low cut dress shoes / sandals.