Nepal is also known as Trekker's paradise. With a choice to choose from, Nepal guarantees the highest degree of pleasure and experience. If you decide to come to Nepal for trekking, here are the top treks that you have to try.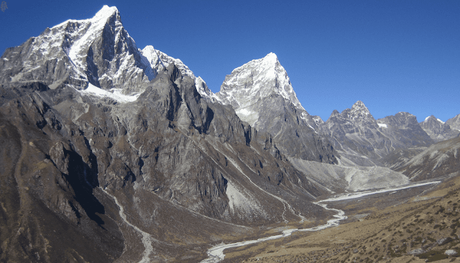 Annapurna Base Camp Trekking
Annapurna: One of Nepal's most precious gems is in the northern central region of Nepal. Annapurna Base Camp is located 4130 meters above sea level at the foot of Annapurna. Annapurna Base Camp Trekking brings explorers a fascinating experience of Nepal's curvy lands and rich culture. Therefore, it is one of the most popular treks that adventurers want to dive into. The beauty of this trek is evident as you take a walk through breathtaking landscapes, quiet villages, and rhubarb forests of rhododendrons, bamboos, and the alps. The journey starts from the bustling city of Pokhara, and follows the route of Nayapur-Chichedunga-Golepani-Tadapani-Chomron-Dovant-Deulari, and finally Annapurna Base Camp. This trek itinerary takes 13 days to complete and costs $ 1099.
Everest Base Camp Trekking
The world's tallest mountain excursion can definitely be one of the most rewarding experiences. Thousands of adventurers take on this challenge every year. Everest Base Camp (5,364 m) is located in the Everest region of northeast Nepal. Trekking at Everest Base Camp trekking allows you to immerse yourself in the cultural and community of the famous Himalayan beauty and mountainous people. The journey begins with an adventurous flight to Lukla from where trekking begins through the route: Phakding-Namche Bazaar-Tengboche-Dingboche-Lobuche and finally Everest Base Camp. Further to you, it is possible to trek to Karapatal. Carapatar is known as the place to get the best panoramic view of the Everest Massif. This itinerary takes 14 days to complete and costs approximately $ 1400.
Ganesh Himaltrek
Ganesh Himal Trek will guide you through the lively settlements of the Tamang community heading to the Central North region, west of Langtang National Park. Trekker witnesses the vast biodiversity of 526 species of plants and 300 species of birds and animals, from subtropical vegetation to alpine vegetation. The diverse terrain offers wonderful views of the Himalayas including terraced hills, lush forests, and Mount Ganesh (7,422 m) resembling Hindu God Ganesh. The journey starts with a drive to Betrawati from where the trek begins through the route: Kispang-Thulo Chaur-Gongga-Rupchet-Kharka-Borang-Jharlang-Kintang Phedi and drive back to Kathmandu. This journey takes about 12 days to complete.