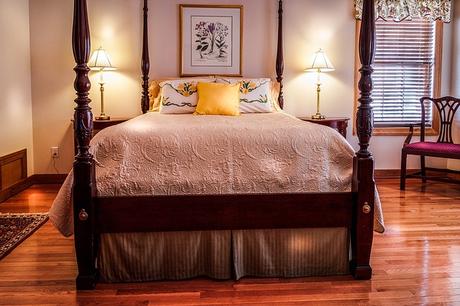 Many people don't take the matter of buying a mattress seriously until they start experiencing interrupted sleep or wake up with back pain. Since a lot of time is spent sleeping, your mattress should be the most comfortable piece of furniture in a bedroom. For this to happen, careful consideration has to be made to ensure all factors are taken into account. So, here are a few pointers to help you shop for your next mattress like a pro!
Mattress Size Matters
Sleep is important for a couple as lack of it can put a strain in the relationship due to grumpiness and an unclear thought patterns. A comfortable mattress is the first area for a couple to look into as it guarantees good sleeping patterns.
There are only two sizes of mattresses a couple should consider and these are queen or king size. This is to allow as much comfort and space for movement as possible when sleeping. The queen size is perfect for bedrooms that have smaller and tighter spaces with its 60×80 inch dimensions.
Single adults, on the other hand, are likely to need the double mattress with dimensions of 55×27 inches, which are perfect for any grown up. This allows them to move around or sprawl, for those who do at least, as it is roomy enough. If you are petite and don't move around a lot then single mattress may suffice, but this is only really going to last you a short while, so you should really buy a bigger one when you can.
Choosing the Right Size for the Kids
Kids need a firm mattress regardless of the type you choose to ensure they can move around easily as they please. A Softer mattress, although preferred by most parents, can impede on your child's movements more since they don't have control over them during sleep like adults do. Cot or toddler mattresses are perfect for younger kids while singles and doubles are best for older children or guest bedrooms. Do make sure your kids test the mattress whenever possible and never make your child sleep scrunched up – allowing for growing room is a great way to get a good mattress that will last a while.
Other Considerations
Mattresses have different comfort levels to cater to the various people who have varying needs. People with back pain, for instance, lean towards firmer mattresses as they provide them with the best support that they require. Other people prefer to sleep on plush ones which are a blend of firm and soft balanced together. This option is perfect as it enables couples to come to a compromise when one likes firm and the other prefers soft. Pillow top mattresses are also a good compromise as they have extra padding that has the required level of support making it the preferred choice for many people.
Finding the Right Mattress for Your Budget
Of course budget is also a consideration, and many people are now turning to buying their mattresses online, after checking them out in a shop first. Companies like OzMattress have a great range of quality mattresses in their online store and at good prices too, so it is well worth checking them out.
To sleep in comfort, it is thus requisite to take the above factors into consideration when shopping. To determine the comfort level, you can take the time to lie down on the mattress you are interested in to establish whether it will suit your needs. You also want to consider your budget in order to shop within your price range. This should not in any way compromise on the quality of your mattress as there are so many to choose from.
Photo Credit: Pixabay
Did you know that your supposed to replace your mattress every 8 years? What do you consider when shopping for a mattress?
If you find this article helpful and useful, please share it with your family and friends. Sharing helps Uplifting Families grow. Thank you for visiting.
Please enable JavaScript to view the <a href="http://sidelinesapp.com/?ref_noscript">discussion by Sidelines.</a>
Powered by

Sidelines
Comments
comments