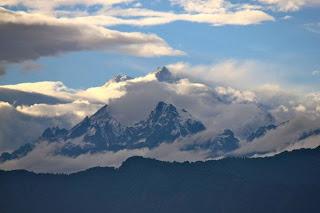 Kalimpong: It is one of the favorite places for tourism when you are visiting the hills of West Bengal. It is a hill station located in the Indian state of West Bengal. Nestling in the abundant green mid ranges of the Himalayas, this hill station has an incredible stunning background of towering snow capped peaks.
Kalimpong is located just 80 km from the Airport and Railways, at an average elevation of 1,250 m, it is a tourist destination because of its moderate climate ranging from 15 degree Celsius to 25 Celsius in summer and 7°C to 15°C in winter. Here many people of many religions stay together like Buddhist, Christian, Muslim and Hindu. The picturesque bazaar is a delight for tourists where you can find hand beaten silver, Bhutanese weaves, Chinese lamps, Lepcha daggers, masks and a lot more. The town offers Buddhist Monasteries, Hindu Temples, Christian Churches, orchids and exotic flora, old colonial bungalows, charming view points and above all it provides a picturesque view of Himalayas. A tour to Kalimpong will provide you a foray of countryside delights, relaxation, walking and trekking holidays, forest and flora exploration, bird and butterfly watching.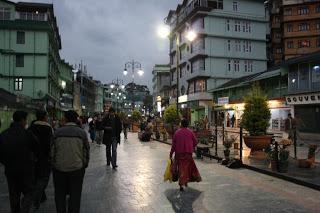 Gangtok: It is a bustling, friendly hill station, and is the largest town and is also the capital of Sikkim. Gangtok has its name derived from the Tibetan word for 'hillside,' and currently has a population of around 80,000. The population is a blend of native Sikkimese and people of Nepalese and Tibetan origin. It was once an important central transportation point for traders traveling between Tibet and India. It is today a busy directorial and business center and presents a fascinating merge of cultures and communities. Now it is a sophisticated town which offers the tourist all possible facilities. Number of hotels is available in a range of prices along with a variety of eateries serving food for all tastes. Gangtok also offers various shopping complexes, cyber cafes, night clubs and pool parlors in plenty for those who are tending to visit these places.
MG Marg, the main street of Gangtok town is a great place to hang around. It is the country's first litter and spit free zone and also that no vehicular traffic is allowed into the marg. You can sit at the Titanic Park or at the line of benches stretched on either side of the mall and enjoy the cool and lively atmosphere, especially during the tourist season. MG Marg is lined with shops on both sides of the road so you can also indulge yourself into the pleasures of shopping.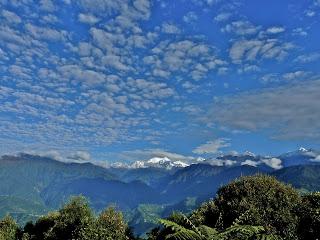 Pelling: Another important place to visit while you are in Sikkim is Pelling, located at a distance of 10 km from the district headquarters of Geyzing. In itself it is little more than a strip of road lined with hotels but its main attraction is the magnificent view of the Kanchenjunga and surrounding ranges. It also forms a base from where trekkers and other traveling adventurers start the tiring and laborious treks in west Sikkim. Khangchendzonga Festival, named after the guardian deity of Sikkim is held every year at Pelling. The festival offers a host of adventurous activities like white-water rafting on the river Rangit, promotional trekking, mountain biking, sightseeing, traditional sports and bird- watching.