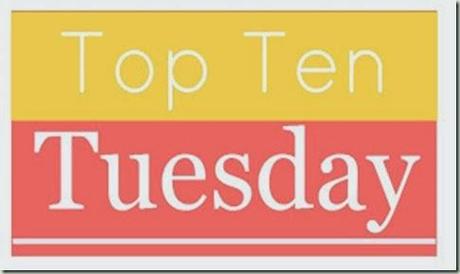 hosted by The Broke and the Bookish Top Ten Books if you like The Hunger Games movies 1. The Hunger Games by Suzanne Collins. Obviously.
2. Divergent by Veronica Roth. Another kick ass heroine who fights for survival
3. Delirium by Lauren Oliver. Another world that isn't quite normal and a heroine forced to go beyond the fence.
4. The Darkest Minds by Alexandra Bracken. Another story where kids are ripped from their families by the government, though for an entirely different reason.
5. The 100 by Kass Morgan. 100 kid criminals are sent to a possibly radioactive Earth to see if they can survive so the rest of the colony can come down. And if they die, oh well.
6. Shatter Me by Tahereh Mafi. This book is different from almost every element in THG, besides the dystopian setting, but I think it will still appeal to THG fans,
7. Fahrenheit 451 by Ray Bradbury. One of my favorite classic dystopian stories, it helps lay the foundation of the genre.
8. 1984 by George Orwell. Again, another classic dystopian that can't be skipped over.
9. Uglies by Scott Westerfeld. This dystopian world involves plastic surgery and other alterations to make humans what they are expected to be. It is extremely thought provoking.
10. Perfect Ruin by Lauren DeStefano. This book will appeal to THG because the roots are dystopian and there is something not quite right, but it also has a touch of fantasy and fairy tale that makes it unique.
The Giver by Lois Lowry. Another classic dystopian, this world is void of emotions or love.
Matched by Ally Condie. This is sort of a modern YA twist on The Giver.
The Testing by Joelle Charbonneau. Sometimes seen as a rip off of The Hunger Games, there are very similar themes in this dystopian, where children are tested for aptitude and they have to decide what to make of it.
All of these are dystopian in nature, so they will have similar themes.