Hi Huneybees,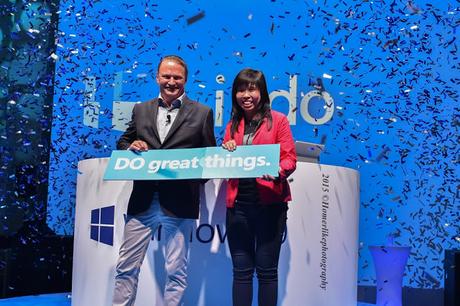 The wait is finally over!
Microsoft Corp
has just announced that
Windows 10
is now available as a free upgrade from today in 190 countries.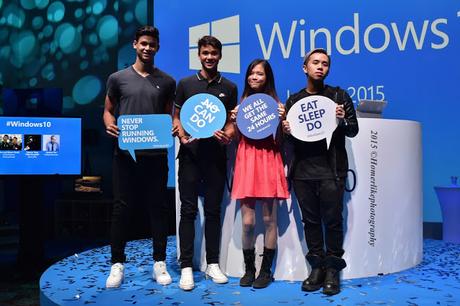 At the Media Conference held earlier today, local influencers such as footballers
Irfan & Ikhsan Fandi (Sons of Fandi Ahmad), Professional Gamer Tammy Tang (aka PMS furryfish), YouTube Star Jianhao Tan, to share their experience with the new Windows 10 OS.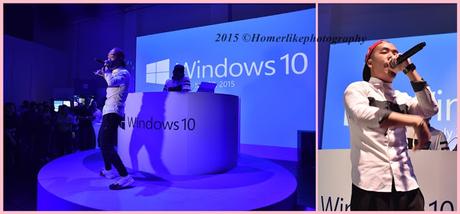 Fan Celebrations
of the launch were held thereafter in 13 countries, including India, Australia, Japan, with performance by Singapore's very own
Shady Shay
in Singapore.
Here are the
Top Ten reasons
, compiled by Huney'Z World, on why you should upgrade to Windows 10:
1. It's FREE! Yes, upgrade from Windows 7 and Windows 8/8.1 devices (Home & Pro) is now free.
2. The return of the Start menu if you misses it in Windows 8/8.1 to return a convenient way of launching programs and shutting down your computer.
3. Most secure Windows OS ever released! Enhancement on Windows Defender and Smart Screen  to safeguard against viruses, malware and phishing together with Windows Hello that provides secure authentication without you typing in a password!
4.  Cortana is now available on Windows 10 PCs to help you to keep track of what you like and what you want. It's your truly personal assistant who works across all Windows 10 devices to help reminding you about all important things in life.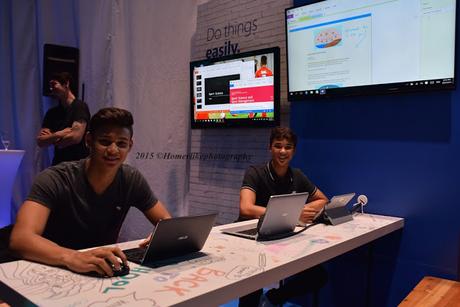 Irfan & Ikhsan Fandi shared how Windows 10 has made it easier for them to share information with their friends and family

5. All-new and quicker browser in Microsoft Edge that makes recommendation to speed you to your online destination. It has inking capabilities built-in so that you can write or type directly on webpages and share your mark-ups with others.
6. Continuum allows you to easily switch between PC friendly interface of mouse & keyboard to touch screen interface if you are using a 2-in-1 device.
7. No longer will you need to search for the updates or security patches as the automatically enabled-updates will now deliver latest features of Windows 10 whenever its available.
8. Metro apps on PC has been remolded to open in windowed desktop in Windows 10 with mouse-friendly toolbar of options for better user interface.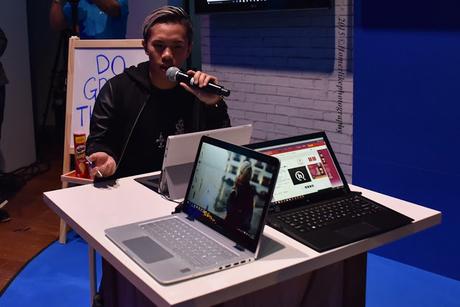 JianHao shared how Multi-tasking using Virtual Desktops has helped him organized his 24/7 worklife
9. Multi-tasking is made easier with Virtual Desktops now made possible by Windows 10 that allows you switch back and forth between opened apps or multiple virtual monitors of apps, managing them the way you need them to get job done!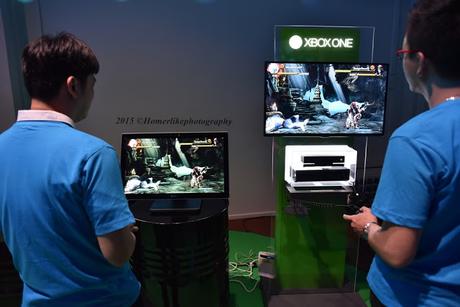 The Cross Device Game Play Across  Windows 10 & Xbox One.
10. Thanks to the Direct X12 technology unlocks the full capability of PC graphic card, now you can turn your Windows 10 PC, laptop or tablet into a Xbox console via integrated Xbox app with a Xbox Controller (sold separately) or remotely game streaming Xbox One games on your home network!
Go upgrade your world today!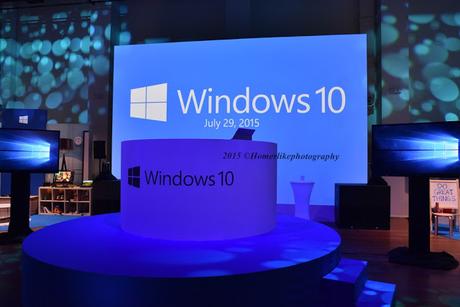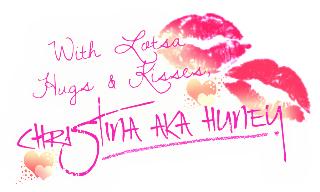 Don't forget to stay tuned to my blog / like my blog's Facebook page / follow me @huney_84 on Twitter & Instagram  for the latest updates!
http://www.huneyzworld.blogspot.com http://www.colourhuney.blogspot.com