America serves a variety of cuisines, since it is a multi cultural country there are number of culinary delights on offer. Foods are usually rated as per individual's preferences, satisfying everyone taste buds with the same food is not a possibility, still here is a list of top must haves while in America.
Top Must Have Foods in America
New York-style pizza is the top ranked foods in US. They are large, thin crusted pies that are hand-tossed. Usually crust is covered with tomato sauce and variety of toppings.
An American breakfast usually features Eggs Benedict. This dish has an English muffin made into two halves. These are then topped with poached eggs, Hollandaise sauce and bacon or ham.
Cheese curds or the squeaky cheese is another famous American dish. This mild flavored chewy dish is kept at room temperature for freshness and squeakiness. It is naturally uncolored but the American version may be yellow or even orange.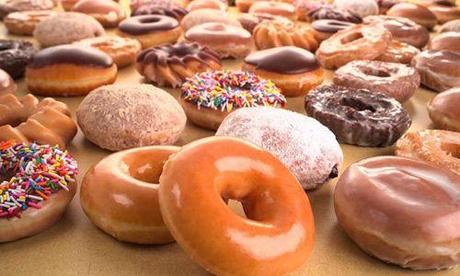 Krispy Kreme is the name synonymous with glazed doughnut since 1930s.
Hot just off the line of these is a must try.
Buttermilk Biscuits or cookies are known to disappear quickly. They are a classic and the authentic recipes from the great grandmother are still used. Huckleberry Pie is a dessert. As the name suggests it is a pie made from huckleberries.
Hot boiled peanuts are soft and addictive to say the least. These are raw peanuts that boil in salted water for a long time. It goes well with beer or even a cold soda. They are best enjoyed outside so that the shells can be tossed conveniently.
So it doesn't matter if one has a sweet tooth or craves for spicy foods. America has a treat ready for you. Diverse travelers visit America every year for business, holiday or even education. Foreign nationals visiting the States must have a valid tourist visa. Though there are exceptions to this under the Visa Waiver program.
This is run by the government and permits citizens of certain select countries to travel without any valid visa. These tourists must apply for ESTA visa authorization. After checking its status as being affirmative they can schedule travel.
Amongst the best known foods from the prehistoric times is the pancake. Now this of course is pretty popular in American culture.
It is a thin, round, flat cake made from batter on a pan. It is famous in British culture as well. American version uses a raising agent too. For making it taste better filling and toppings of choice can be added. It is a typical breakfast item and can consist of meat, jams, fruits, chocolate chips etc.
Pretzels were introduced to North America in the 18th century.
By 20th century soft pretzels became popular in US cities like New York, Chicago and Philadelphia. The street carts ones are must taste! Snow cones, crab cakes, fish tacos, barbecue ribs, Philly cheese steak, low country boil, buffalo burger, bagels, mints, corns, handpicked blueberries etc too feature on the list.