Continuing our week-long theme of wildlife photography, today we are looking at the top five photo opportunities on Frontier's own projects. 
1) Costa Rica Big Cats, Primates and Turtles Conservation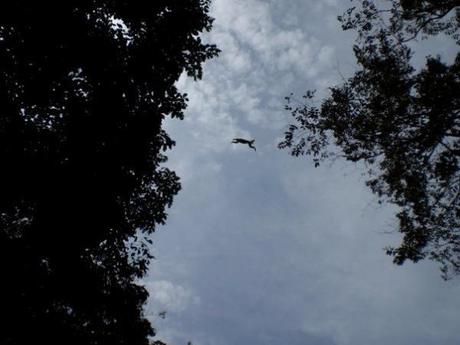 Spider Monkey
Boasting an incredible 500,000 species despite covering just 0.03% of the world's landmass, Costa Rica is a wildlife photographer's dream. The Frontier camp is based near Corcovado National Park, the only tropical primary lowland rainforest in the world and the habitat of a large range of endangered plant and animal species.
Four species of primate are found in the area: Squirrel Monkey, Mantled Howler Monkey, Jeffries Spider Monkey and White-faced Capuchin Monkey. Research carried out by Frontier includes monitoring these species daily, providing plenty of photo opportunities. How about trying to catch a monkey as it leaps through the treetops, as the above photograph depicts?
2) Fiji Marine Conservation and Diving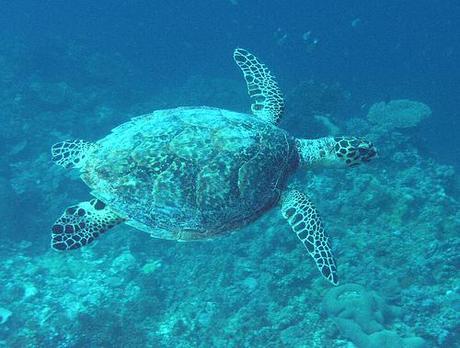 Hawksbill Turtle
The azure waters surrounding the island of Fiji are inhabited by an astonishing array of marine creatures, including four species of sea turtle: Hawksbill Turtle, Loggerhead Turtle, Green Turtle and Leatherback Turtle. The Hawksbill Turtle, pictured above, is unfortunately the primary source of tortoise shell material, and for this reason a critically endangered species.
Underwater photography is a challenging yet highly rewarding undertaking, often requiring several attempts to obtain a focused shot. If you are lucky enough to possess an underwater camera or a waterproof case for your camera, this is an essential item for your project in Fiji.
3) Madagascar Wildlife Conservation Project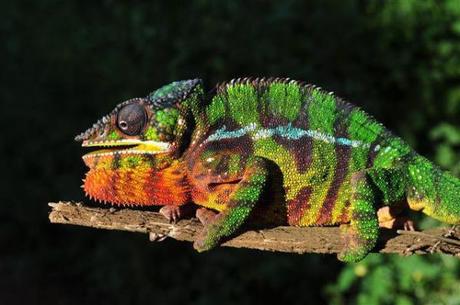 Panther Chameleon
Madagascar has been isolated for over 165 million years, creating a biodiversity resource of global significance, with over 80% of species found nowhere else on earth. The country is famed for its dozens of species of chameleons, including the world's smallest and largest. The above panther chameleon is found in eastern and northern areas of Madagascar.
The panther chameleon is territorial; when two males come into contact they will inflate and change colour to assert their dominance. It is likely the above chameleon is involved in such a combat. The bright colours and unusual patterning make the panther chameleon an interesting subject for a wildlife photographer.
4) Tanzania Marine Conservation and Diving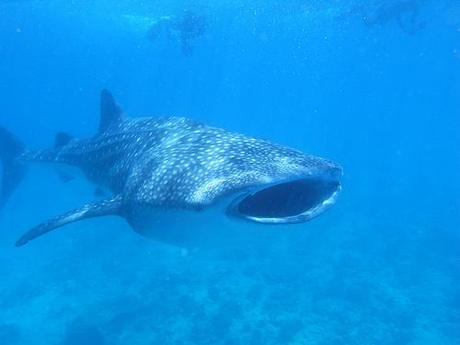 Whale Shark
Number one on many diver's and underwater photographer's lists is the Whale Shark, famed for being the largest living fish species. The biggest recorded Whale Shark was over 12 metres in length, but despite this the species is entirely harmless, feeding almost exclusively on plankton, microscopic plants and animals.
Volunteers on the Frontier project are located on Mafia Island in the Indian Ocean, tropical island and diver's paradise. They have the opportunity to learn to dive in Tanzania's exclusive Marine Park, home to thousands of species of fish, including the Whale Shark.
5) Cambodia Tropical Wildlife Conservation & Adventure Project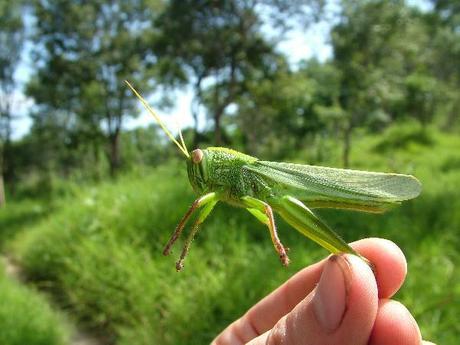 Praying Mantis
Cambodia is home to an interesting array of mammals and insects, including the Praying Mantis. The Frontier project is located in a remote and widely unexplored location, giving volunteers the opportunity to trek through dense tropical jungles searching for signs of elusive and enigmatic wildlife and discover more about their fascinating ecology and pristine habitats.
Photographing insects requires a huge amount of patience and perseverance, as it is usually necessary to be incredibly close to the subject in order to obtain a good shot. If you have a macro setting on your camera, this is highly recommended for up-close and detailed photographs.
By Denise Bartlett