A beautiful dress must be stunning all throughout; however, what makes it elegant and feminine is its hemline. When it comes to hemline dresses, the hemline can make or break any dress as well as its overall style and appearance. This is why it is a must that you arrived at the choice of a dress while giving sufficient attention to one of its most important components – the hemline. Here are some of the most in demand and fashionable hemline dresses today.
1. Bubble hemline dresses
You will surely look fabulous with bubble hemline dresses. The style involves the skirt's hem lining to be much shorter than the fabric itself. As they are sewn together, the fabric is pulled underneath to create the bubble. Such a design is applied to dresses that are meant for most occasions such as cocktail parties and wedding. Most fashion experts consider bubble hemline apparel as trendy and fashionable.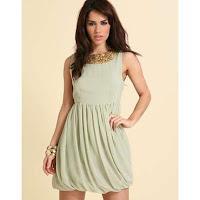 2. Hi Lo hemline dresses
Another hot and sought after fashion that's making a killing at boutiques and clothes shops are hi low hemline dresses. This is a perfect way of revealing off part of your legs and thighs. You can go for a much lower back hemline style for a more edgy look on you. This is perfect for any type of women; from executives to college girls and housewives. Hi lo hemlines are some of the most beautiful types that are available today.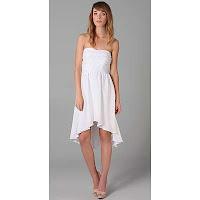 3. Pleated and frilled hemline
This is fully-lined, 100 percent polyester, pleated and frilled hemline dress. This attire assures that you will look pretty and feminine as it features a multi-layered pleated dress design with a frilled hemline. A nude bow knotted belt is present to complete the beautiful ensemble.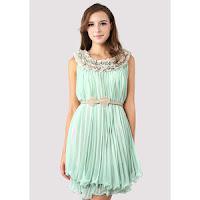 Put simply, whether asymmetrical or any other type of hemline, women are just fascinated about hemline dresses. These are some of the most fashionable attires today, which is why a lady only considers her wardrobe complete if she has one or two of these dresses in her cabinet. Feminine, yet fun and exciting; a hemline dress are sure to complete a woman's look for the day.
Image Source: Thisnext, Polyvore