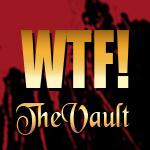 This is our selection of the top 5 WTF moments of True Blood episode 5.10 – Gone, Gone, Gone.

What were your best WTF moments? Post about it in the comments.
In order of appearance:
Mike the coroner is a vampire
When did that happen? More importantly who turned him? Mike becoming a vampire must have some importance because it was the first scene of the episode. It was pretty obvious he was a new vampire. Choosing Sookie for his meal had deadly consequences for Mike. He should have known she wasn't going to go down without a fight.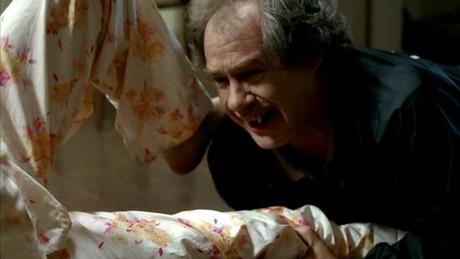 Eric forgives Russell
WTF! I know Eric was high but has he lost his mind? I don't buy it. Eric would never give into the Authority and he would never forgive Russell for killing his family. What is he up to? Are Bill and Nora buying his act or are they conspiring with him? Whatever the case may be, I hope Eric gets to send Russell to his true death ASAP!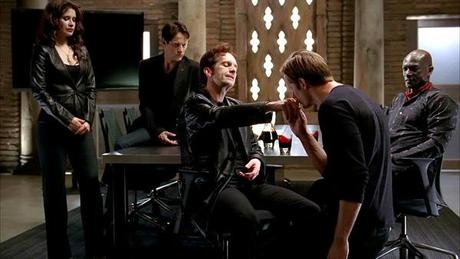 Hoyt has had enough
Hoyt is leaving Bon Temps! Poor guy just couldn't get over his broken heart. Unable to forgive Jason and Jessica he chooses to forget them forever. Jessica agrees to glamour Hoyt erasing Jason and herself from his mind. I'm going to miss Hoyt. He was a kind, gentle man. Bon Temps is running low on good people. It's sad that he had to go.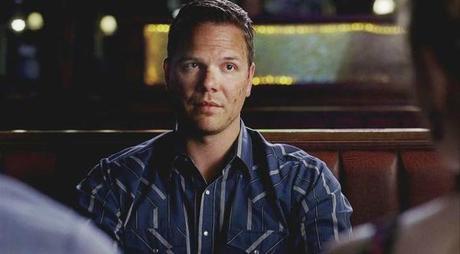 Tara's kills the sheriff
Tara's not afraid of the new sheriff and she's not taking orders from him either. When her maker informs her they are going to leave instead of meeting the demands of the Authority, Tara jumps into action. It's uncharacteristic of Pam not to stand up and fight. She seems to have lost a part of herself after Eric released her.  With Ginger's help Tara lures Elijah into the back room. Once there, Tara and Ginger ambush him sending Elijah to his true death. Problem solved, right?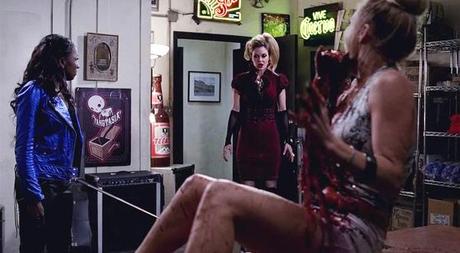 Russell shows his true colors
Russell's love affair with Lilith is over. Does that hold true for Steve too? Thinking only of himself, Russell makes his true feelings about Lilith known. After throwing Salome across the room and telling the Authority how he really feels about their beliefs he storms out. Where does that leave his relationship with Steve?  Being on opposite sides they can't possibly stay together. Will Steve choose Russell and leave the Authority.  If Russell gets recaptured he won't have to make the choice. It'll be interesting to see how that story line will play out.