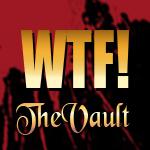 This is our selection of the top 5 WTF moments of True Blood episode 5.09 – Everybody Wants To Rule The World.

What were your best WTF moments? Post about it in the comments.
In order of appearance:
Sweetie and Bud lead the Obama's
Bud put on his dancing boots and went from a law abiding sheriff to being the sidekick of the Dragon of the Obama's.
I saw the Sweetie twist going, but for those of you who didn't read my article about this "lovely" lady, I bet this revealing was a regular WTF moment. It's not everyday that the villain wears pink fluffy slippers, only on True Blood folks!
And for those of you who are worried that Barack might be offended… he is a huge Truebie.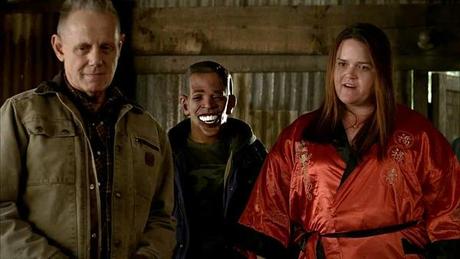 Bill's bedroom escapades
I would like to strongly suggest that Bill stops consuming vampire blood, it is messing up his mind and clouding his judgement, but it sure feels good to be high as a kite. In this week's episode Bill gets 3 for the price of 1 in Salome's stylish bed. Salome for starters, Sookie for a good bite, Lilith who gives him a good bite and back to Salome for the happy ending. I can just see the 3 lovely ladies dressed in bathrobes waiting their turn to slip under or on top of Stephen Moyer. Just another day at the office.
Naked Sam pig fight
Pig! Pig! Sam saves Sookie and the day by shifting in a pig and back. He catches Sookie when she is being tossed to the pigs and he takes out the Obama's one by one single-handedly and all that in the complete nude without actually showing anything. Way to go Sammie! I wonder how many times the crew told him: We can see your bits, Sam. Turn more to the left, turn more to the right….
Terry shoots Patrick
A total shocker this one and I didn't see  it coming. The dead lady told Terry and Patrick through Lafayette that one of them had to die to satisfy the Ifrit. Terry wants to offer Patrick a fair fight, but Patrick plays it dirty using Arlene to force Terry on his knees. Arlene's pencil saves the day and Terry ends up pointing the gun at Patrick's head and pulling the trigger. BANG! WTF!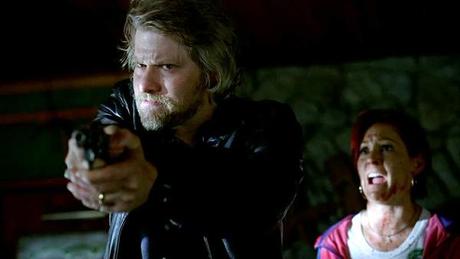 Bill chooses Lilith
The absolute biggest WTF moment of the whole season up till now.  Together with Molly, Eric comes up with an escape plan that includes also Bill and Nora. But when they are ready to escape the Authority compound, Bill turns on Eric. He notified Salome of the break out and Eric is arrested. Bill claims he did it for Eric's own good, he has been chosen by Lilith and it's God's will. Eric calls him a traitor and is furious. The last has not been said about this scene and I feel another Bill – Eric WTF moment coming up next week.