We've selected the top 5 WTF moments of episode 4.09 – Let's Get Out Of Here.
What were your best WTF moments?
In order of appearance:
Sookie is not torn between two lovers
Sookie, girlfriend, when you dream of the two hottest vamps that walk the earth, you don't sit them down on your couch for a speech first, you ride them in each and every way you can think off starting from A to Z.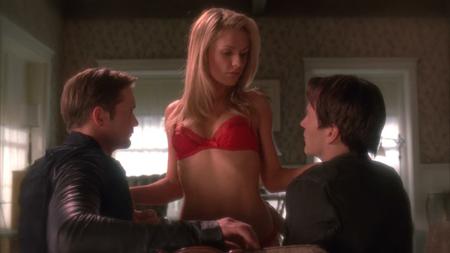 Nurse brujo is an exorcist
Jesus can add "exorcist" to his curriculum and that really comes in handy since his beau is a medium who gets possessed by random spirits that are lost in the twilight between this life and the next.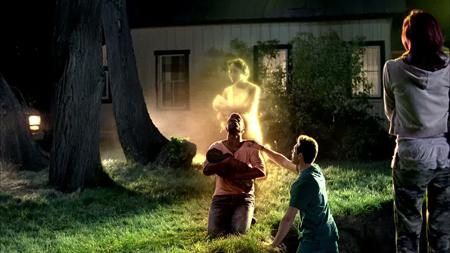 Debbie betrays Sookie
A jealous werebitch on V can't be trusted. Real classy Debbie, selling Sookie out like that to Marntonia. The Debbie train is picking up speed and heading for an all destructive collision.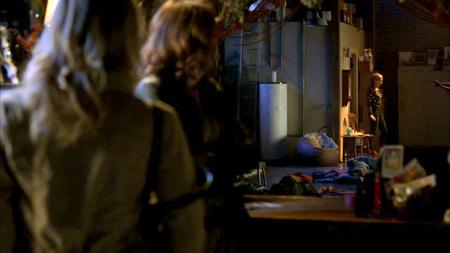 Disemboweled security guards on display

Now hiring security guards to protect King of Louisiana, high risk job, good compensation. You will replace the guards that got disembowel at the Festival of Tolerance.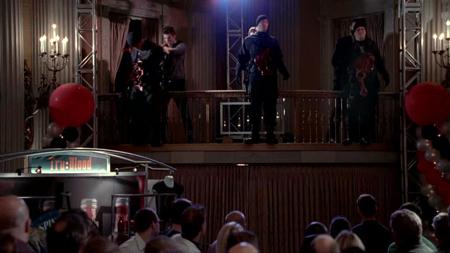 Killing machine Eric Northman targets King Bill

Marntonia has created the perfect killing machine and his name is Blond One.