We've selected the top 5 WTF moments of episode 4.04 I'm Alive and On Fire.
What were your best WTF moments?
In order of appearance:
1. Hotshot gangbang bangs on
For the second time in a row in the Top 5 WTF Moments. Poor Jason's gets the life and then some squeezed out of him. Can were-panthers get STDs? Jason better schedule a doctor's appointment asap before it starts itching down there.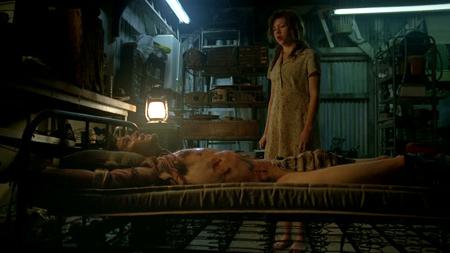 2. Alcide and Eric's nekkid hissing and growling
Every time Joe M. takes off his shirt (and pants) is a WTF moment but it is utter bliss in combination with a nekkid Eric playing U-boat in a croc infested pond. The boys were hissing and growling at each other while Sookie was faced with the difficult task not to let her eyes wander, practically impossible considering the height difference….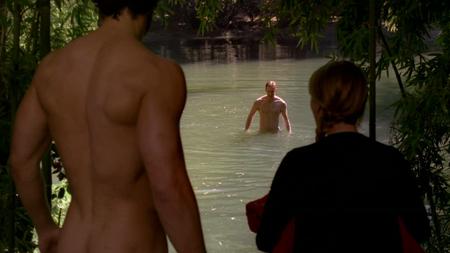 3. Tommy returns to the bosom of his family
Tommy is a little white trash rat, but with parents like that it's a miracle that he turned out so well. Momma and daddy Mickens won't win the parents of the year award any time soon. I didn't think I could feel sorry for Tommy, but they made it happen when they chained him down like a dog.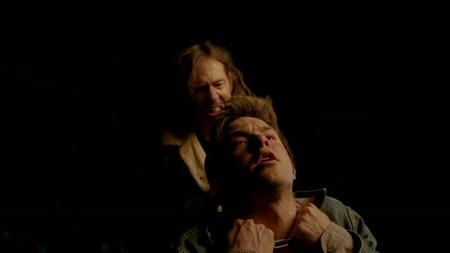 4. Bill gets screwed by his great-great-great-great granddaughter
Bill better get an online yearly subscription to Genealogy & Family Trees and use that fancy computer for something more useful than watching Youtube videos. We have enough incest going on in Hotshot we don't need a great-great-great-great-grandfather-husband-uncle-daddy.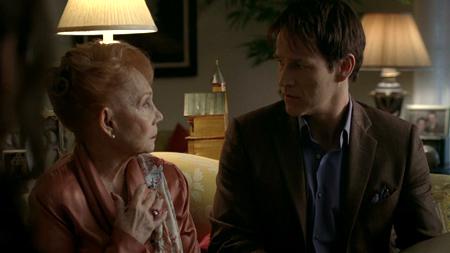 5. Pam gets a facial
Not a good idea to be your bitchy self with a group of witches who had no difficulty sending your thousand year old maker into a state of oblivion. What's the price to pay for arrogance? A deliciously disgusting disintegrating vampire.