We've selected the top 5 WTF moments of this Sunday's episode.  What were your best WTF moments?
In order of appearance:
1. Bill sentences vampire to death
The true death penalty for being caught on tape while feeding. Wow, that really is harsh and a total abuse of power. I am liking the Authority less and less: they are sacrificing their own kind for their hidden agenda.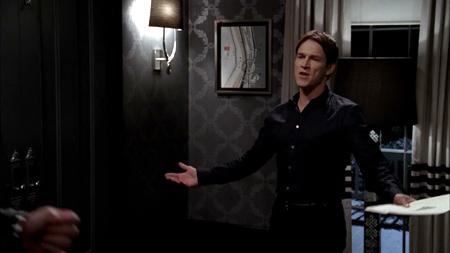 2. Alcide is back with Debbie
Alcide, you have more abs than braincells. Getting back with Debbie? Seriously?
The crazy bitch V addict humiliated you, broke your heart, tried to kill Sookie and you killed her Cooter. Do you really believe that you could live happily ever after with her? Debbie is a disaster waiting to happen.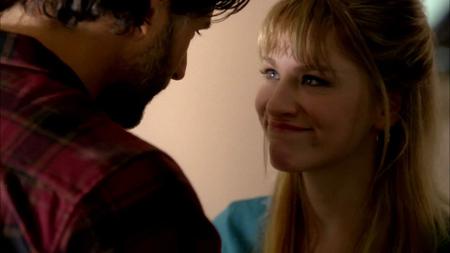 3. Jessica gives Chuckie to Mikey
What do you do with an ugly, dirty doll that keeps coming back to to you after you threw it in the trash and in the lake? You give it to the demon baby of your colleague to chew on.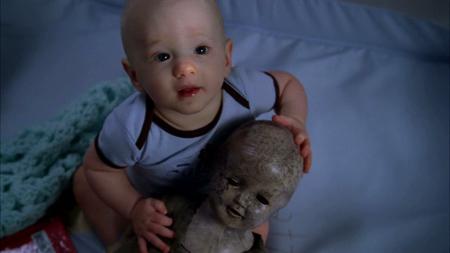 4. Jason gets gang raped by panthers
Panther magic? Get your brain checked out you inbred hillbilly panther. Jason is dying from a horrible infection and you feed him Mexican Viagra so you can rape him while the other degenerates watch and wait their turn.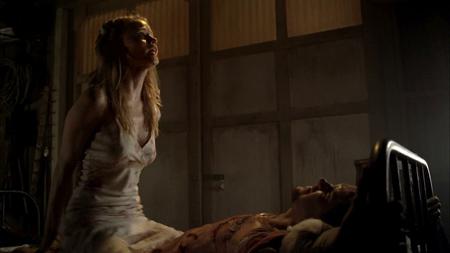 5. Eric kills Claudine
Eric draining Claudine to an ugly corpse was unexpected, but very welcome. Faeries are repulsive and nasty creatures and I had just about enough of Claudine trying to reel Sookie in yet again. I believe Sookie shares my feelings, because she didn't do much nothing to save her fairy godmother.