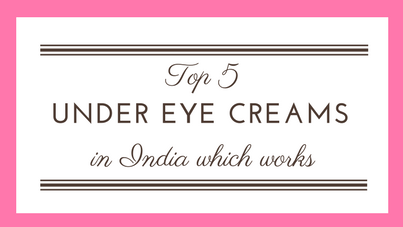 Finding a good under eye cream is a mission. Sometimes you need it just for a healthy under eye skin and sometimes your target is to reduce dark circles. I have tried a lot of under eye
creams and now I am able to craft a list out of it having Under Eye Creams in India which shows results. I am keeping it to only 5 under eye creams to make it easy to go through. 😃 Keep Scrolling.
Before we move on to the list, let me put a Each and Every product has its own claims and some are budget friendly while some are super costly but they all are good. 😍 And yes, disclaimer here that the list is in no particular order. Each product is tried and experienced by me. they all are unisex. Scroll down through the list and let me know your favourite in comments below.

Top 5 Under Eye Creams in India Which Works
1 - Himalaya Under Eye Cream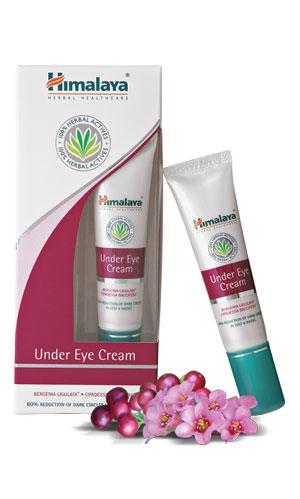 This is my With regular usage, I clearly noticed that there is Read Detailed Review Price: Rs.170/- for 15ml
most favourite under eye cream from every perspective. It is free from harsh chemicals and Its no dryness, dullness, or itchiness under my eye area and the skin was much more improved. This cream kept my Here. eye area nourished. It is lightweight and doesn't make mine under eye area heavy or oily. Great to be used under makeup as well. 😍 nozzle packaging helps in easy application and it actually reduced my dark circles up to noticeable difference within a month. Be it dark circle reduction or improvement of the under eye skin, it worked wonderfully for me. Not only in terms of quality but it is budget friendly as well.

2 - St.Botanica Under Eye Gel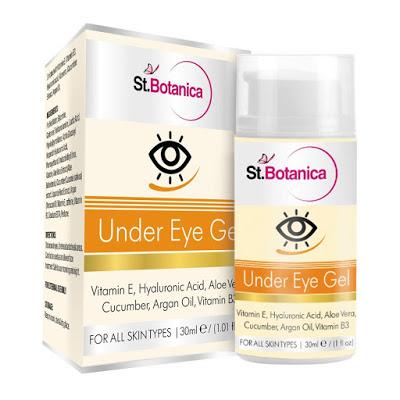 Costlier option, but provides the good result. It is free from harsh chemicals and it is gel form. Not only for an eye but can be used for the whole face as well. Though I only used for my under eye area. 😃 It has a pump packaging and is great for taking away tiredness. It instantly refreshes my under eye area is and also provides a bit of cooling sensation. It took months but does work on dark circles.
After a long tiring day or after spending hours on Laptop, this is the only gel I use to calm down the heaviness or tiredness under my eyes.
3 - Himalaya Youth Eternity Under Eye Cream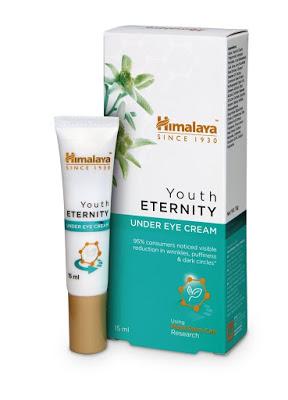 This one is from their newly launched It is Price: Rs.525/- for 15 ml
Youth Eternity Range with Improved Formula. This is targeted to delay the early signs of ageing and fine lines in our 20s. I used it daily 2-3 times a day for a month and what I could notice that it lightweight and can be worn under makeup too. If your concern is to reduce visible lines or you are looking an under eye cream Available on Amazon.in with anti-ageing effects, you can give it a try. made my under eye area healthy. I won't say it noticeably reduced my dark circles but my skin was more radiant and improved.

4 - Innisfree Orchid Eye Cream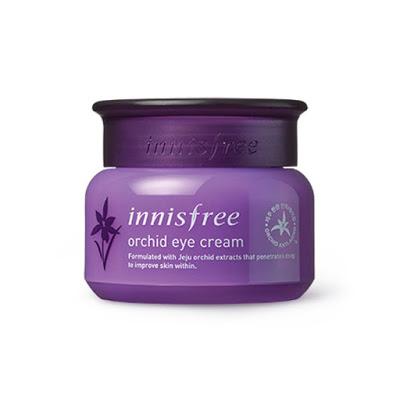 A pocket burning option is here. 😃 I recently tried Sample Kit of Innisfree Jeju Orchid Set which is available in Innisfree Stores. There are tiny tubs in the sample but the amount is good enough to experience the product.
This is what I am currently using. Definitely, not a budget-friendly option but because I tried it and found it really good, so thought to include it in the list.
I and My Mom both are using this day and night and I have clearly seen a visible difference in dark circles. My under eye area looks visible healthy and improved. Lightweight as well and has a beautiful fragrance. The best part is, within a week I noticed the difference. It relaxes my area, works on dark circles, Improves the area and takes away tiredness.
5- Mamaearth Under Eye Cream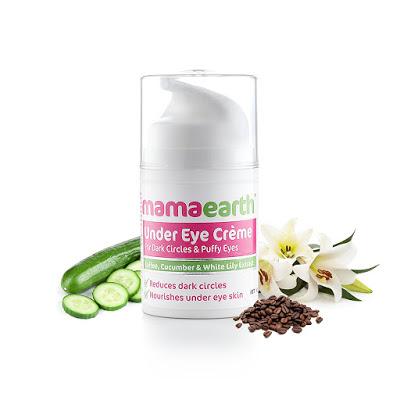 If we talk about quality, this is seriously super cool. Moreover, it is available on discounts so the quantity for the price is Impressive. This brand is dedicated to Mommy's and Baby Products. So if your concern is really tired eyes, darkness due to busy routine and sometimes itchiness and dryness too, then this is for you.
Pump packaging makes it easy. I used this for a month and I will say it is only good for keeping under eye area nourished. I didn't notice any effect on darkness but it really provides nourishment to eye area making under eye area healthy. After long hours of screen work, it relaxes the eye area and good for providing relief to the eye area.
So if you are facing dryness, roughness, itchiness, dullness, tiredness then this chemical-free under eye cream from Mama earth is a good option. 😍
So these were Top 5 Under Eye Creams which I personally tried and worked for me. Spotted Your favourite? Do share in comments below. 😃
This was it for today. 😍 I hope you have found this post helpful.
Let me know your thoughts on this in comments below. 😃
😄 Do subscribe to more and Have a Good Day! 😇