The swimwear runway has long since wrapped up in Miami, featuring the hottest trends and styles from various designers who introduced the style forecast for the coming year. Check out this guide for choosing the trendiest styles for swimwear and find out what's stylish for 2015.
Bralettes/ Crop Tops
Sporty-looking bralettes and crop tops are just the fashionable way to go for women who want to be athletic with a stylish swimsuit that gives lots of support. Simple yet very trendy, these swimsuits are akin to sports bras in the nature of the support they give. With this type of swimsuit, there is a lot of room for being more active on the beach or at the pool. Look effortless and laid-back with a bralette or crop top-style swimsuit, just like this chicBikini Lab I Got Bows Push Up Bralette.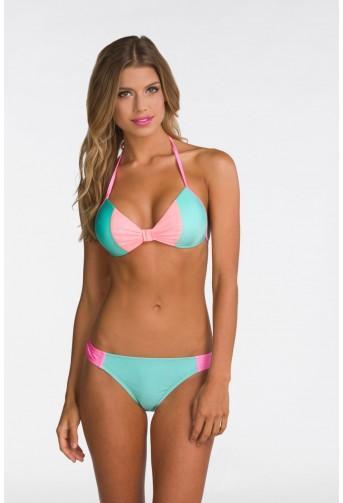 Cutouts
It is undeniable that cutouts have been a fashion phenomenon in the industry. From red carpets to runways, this type of style has been given the spotlight. And no wonder, for this style truly gives you a daring, fierce appearance that reflects modern beauty. Many different types of designs and versions of cutout swimwear have been seen on runways, predicted to be a top trend for 2015. Effortlessly alluring and sexy, cutout swimwear gives women more confidence with a little bit of skin without giving away too much. Check out this divineSun Goddess Solids One Piece by R Collection.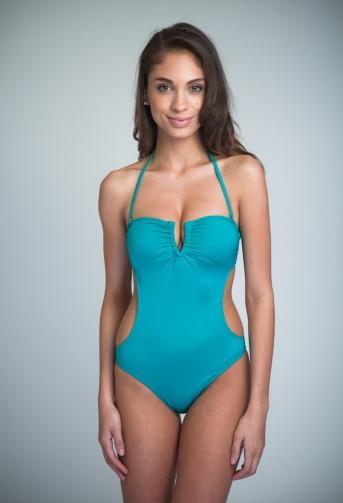 High-waist swimsuits
High-waist swimsuits have been attributed to the eternally and classically beautiful pin-up girls of the 50s and 60s. This type of style is still considered very trendy, seen on many celebrities who readily embrace a vintage flair. For a refreshingly vintage, effortlessly sophisticated look, wear a high-waist swimsuit that gives you an air of refinement. Check out this classic yet innovativeTribal Hardware Tank by It Figures, featuring a high-waist style.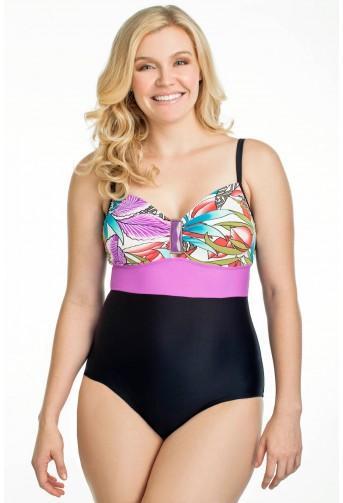 Animal or Ethnic design/ printed swimwear
Animal or ethnic prints have constantly appeared in different types of clothing, bags, purses and shoes. It is undeniable that printed designs, most notably animal skin and ethnic patterns, have never really gone out of style in the fashion world. This type of style is predicted to make waves in swimwear, giving off an aura of exuberance and ferocity. Women who opt for this type of swimwear embrace their wild side and concordance with nature, just like thisAnimal Kingdom Bikini by Inmocean.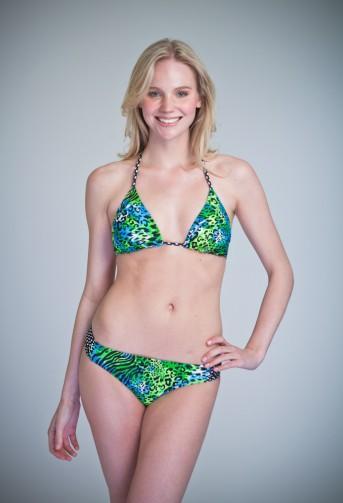 Fringe bikinis
Fringe bikinis truly have an added flair. They look really good on you when you move and are considered very attractive on many women with different body types. They also look fun and perky with a touch of a classical sense. Perfect for those looking for a unique style, fringe bikinis are truly fabulous and stylishly in. Check out this fun, floralBali Fringe Starstruck Bandeaukini by Raisins.
No matter what type of bikini you may be in to, the important thing is that you feel confident and comfortable with your beach look. Look for the right kind of bikini that goes well with your body type and don't be afraid to let your personality, whether playful and fun or a bit more formal, show through.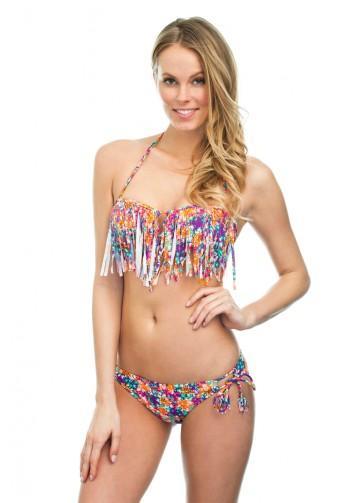 Be sure to check us out atwww.swimsuitsdirect.com for the hottest styles and trends in women's swimwear. At Swimsuits Direct, we've got all the different designs and styles you're looking for.