Bank holiday weekends are some of the most favoured weekends for many people around the world especially if you work in an office as this means you get a long weekend to relax, shop and most of all let your hair down and party!
Many women plan girly nights out with their friends for bank holiday Sunday which means all the stops have to be pulled out to ensure they look their best in comparison to all the other beautiful women who doll up for the party night.
The following crystal shoes are from Lemonade and these shoes will without a doubt turn heads and provoke you to be the envy of all your friends. What makes this collection of shoes even more special is they have attracted the likes of a-list celebrities, Amy Childs, Amanda Holden, Paris Hilton and, Alesha Dixon in the past AND they are each at affordable prices!
Lemonade Crystal Glitzy Leopard Shoe:
These glitzy numbers are covered in gold, bronze and black crystals in a funky leopard patten and they would look amazing teamed with a fitted LBD.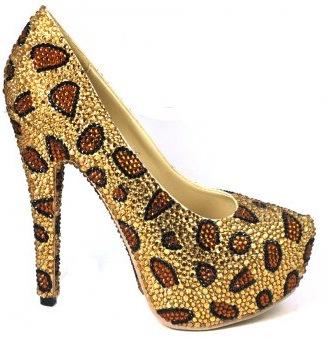 Lemonade Crystal Glitzy Armour Shoes:
These silver crystal heels are offered with a killer diamante heel and a 3D studded affect making them extremely desirable shoes to opt for.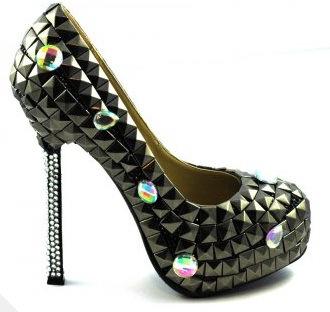 Lemonade Crystal Glitzy Shoes Peacock:
These peacock styled shoes embellished with crystals and feathers are made to order and are the newest addition to the Lemonade collection and WOW will they dazzle on the dancefloor!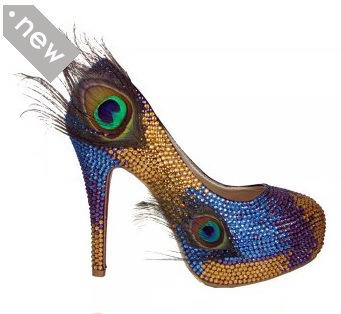 Lemonade Crystal Sparkly Gem Shoes:
These completely encrusted silver crystals with 3D rainbow gems will instantly make you the belle of the ball with their gorgeous design.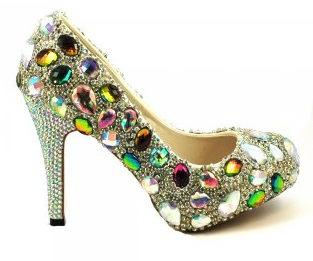 Lemonade Couture Crystal Glitzy Shoes Multi:
These multi coloured platforms encrusted with bold crystals and a killer heel very much ooze a circus chic theme which will make you stand out from the crowd of plain Jane's.