If asked, who loves to watch thriller movies, I will be the first person to raise my hand. And if it is a "Who Done It" movie, then two hands will be raised. The latest offering on Hoichoi Tv, the no. 1 Bangla OTT platform, is the Thriller movie, Mukhosh, directed by Birsa Dasgupta.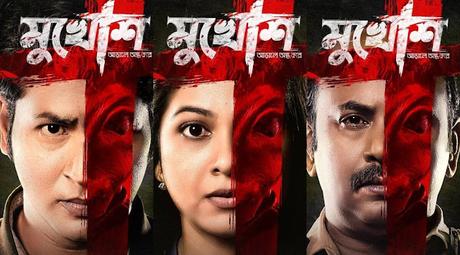 About Mukhosh:Mukhosh is a typical "Who done it" serial killer movie, with a pacy storyline and some interesting characters. A team of cops is formed under the able leadership of Kaberi, to solve a series of mysterious cop killings. A completely inexperienced criminologist, Kingshuk also becomes part of the investigating team. It is slowly revealed that the criminal mind behind the killings is a genius, with knowledge about everything you can think about. The challenges and obstacles that the investigating faces, the brilliant steps that were taken by the killer, and the fast pace of the film make it an ideal thriller to binge-watch.
Top 5 Reasons to Binge-Watch Mukhosh on Hoichoi Tv:
Double Anirban & other casts: Those of us who are into Bangla web series, know very well, 2 of the finest performers of the web series world these days are Anirban Bhattacharya and Anirban Chakrabarti. We have earlier seen their magic together in the web series, REKA, but this is the first time we get the opportunity to watch them together in a movie. And they don't disappoint us either. Anirban Bhattacharya, as criminologist Kingshuk is, as usual amazing, while interestingly, Anirban Chakrabarti, as Senior Inspector Adrish does a very impressive job, driving completely away from his usual genre of comedy. The other actors, including Chandreyee Ghosh as Head of Police, Kaberi, Tota Roychowdhuri as celebrated Criminologist, Dr. Paul, Kaushik Sen as artist Kalyan and Payel De as Kinshuk's wife Rai were a delight to watch.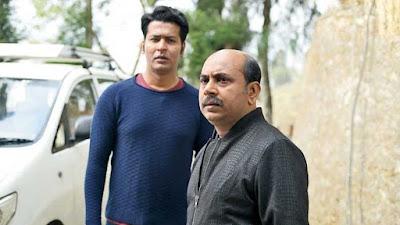 The Run Time: Thriller is best served when it is done at a good pace. Mukhosh has a running time of 114 minutes, which does not make it a prolonged complicated tale of cops and killers.  That was made possible for the fast pace that the movie is made. There is no moment of wasting here, no unnecessary songs, or romance. Even the flashbacks were included and edited very well, without interrupting the ongoing narration.
Camerawork: We often ignore the importance of good camerawork, while writing about a movie. However, this movie will not give you the scope to do so. The cinematography creates an environment of mystery throughout- be it the lonely streets of Kolkata at night, or the foggy hills in the day. Subhankar Bhar does complete justice in presenting each frame to life. 
Story: Now coming to the story, it is not an original concept. Those, familiar with Malayalam movies, will find its similarities with the 2020 Thriller film, Anjaam Pathiraa. However, it has it's own touches and is not a frame-to-frame copy approach. That makes Mukhosh a much-watchable Bengali thriller movie.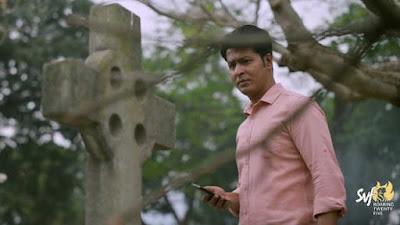 Direction: Popular director Birsa Dasgupta has done an incredible job in this movie. I have watched his previous works, both in Commercial and arthouse films and he has given his finest work, here. It is the director's magic that has saved the film from getting zoned into another "South remake film".  He has tactfully added his own spices into an already interesting plot.
So, these are the reason that makes Mukhosh, a very watchable Bengali thriller movie. Have you watched the movie? Are you fond of thrillers?