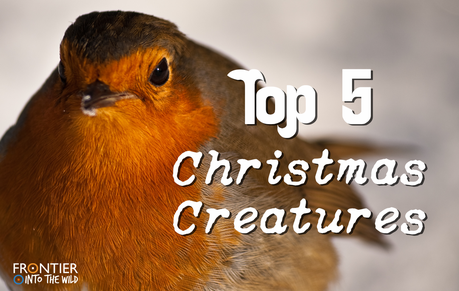 Animals represent an important symbol of Christmas. The truth is that many animals are central to the story of Christmas, not only featured in Christmas tales, but signify historical, biblical and mythological associations. The story of the famous reindeers is one example of an animal that has become an icon in the festive season. But here are the top 5 animals which essentially make our Christmas so special.
Reindeer
What would Christmas be without reindeers? How would Santa Claus get around? Reindeers are probably the most magical animal around the festive period. They were first given reference to in the 1823 poem 'Twas the Night before Christmas', where Santa's 9 reindeers were named: Dasher, Dancer, Prancer, Vixen, Comet, Cupid and Donner. It was later in the 20th Century where the famous Rudolph the red-nosed reindeer became an addition to the team, and to this day is the most famous of them all!
Believe it or not, reindeers can outperform all other large land animals, so rightfully a great choice as the legendary Christmas sleigh-pullers. They are able to survive in extreme cold conditions, withstanding temperatures as low as -40°C. As much as we would love to see them flying through the sky on Christmas Eve, they belong to the Polar Regions and Scandinavian countries, usually seen in their annual migration into the Artic.
Robin
You'll recognise a robin from its bright orange face and dark brown wings. Did you know that robins first became associated with Christmas in the mid-1800s, where postmen wore a red uniform and resembled the 'robins'? Approaching the festive period, postmen were out delivering post, where people eagerly awaited the robin's delivery. This inspired robins to be the face of many Christmas cards, portrayed in a snowy scene or holding Christmas cards with their beak. So the robin simply came to represent the postman who delivered the cards!
Donkey
No doubt you are familiar with the Nativity, where Mary rode on a donkey from Nazareth to Bethlehem to find the stable for the birth of Jesus. A donkey really captures the essence of Christmas, bringing back the traditional spirit, especially listening to the Christmas carol 'Little Donkey.' Donkeys are adapted to live in desert environments such as North Africa and the Middle East, like camels. They are a diligent animal as they are used to work in many countries, as due to their natural environment; they can go long periods of time with limited food and water.
Penguins
Penguins have a modern day association with Christmas, merely due to their link with snow and wintery conditions and that's about it. You'll see penguins featuring on Christmas cards and other decorations, but no one stops to think why! But who's complaining, they are adorable!
Penguins are one of the most recognized birds, especially in the South Pole. They are flightless birds ranging in size from 16 inches to the almost 4 foot tall Emperor penguin. Believe it or not, penguins are not only home to cold conditions; some species actually live in warm climates such as the Galápagos penguin and the Magellanic penguin!
Turkey
The consumption of Turkey at Christmas is in fact a relatively recent tradition, especially in the UK. They were only introduced to Britain 500 years or so ago, where the traditional Christmas meal was goose and Wild Boar. In fact, it is suggested that Henry VIII was the first person to eat turkey on Christmas Day! He started today's trend; now, the majority of households around the UK will serve up a delicious roast turkey as the centre piece of the table.
So there you have it, 5 Christmas animals each representing a different aspect of the festive occasion. They play a prominent role, regardless of whether religious beliefs are behind it, and truly make the occasion joyous. We definitely couldn't image Christmas without reindeers!
By Sophia-Harri Nicholaou - Online Journalism Intern