Don't Stop Living - Jonny Blair - a lifestyle of travel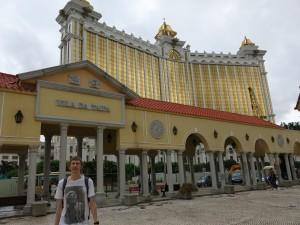 Top 5 Casino Resorts in the world – outside the Galaxy Macau!
While I'm not the biggest fan of casinos and gambling, there is something appealing about casino resorts themselves. I've visited a few down the years, and I love the vibe around them. But ashamedly and admittedly I have yet to make it to Las Vegas!! Here's a top 5 casino resorts in the world for you, in no particular order and going beyond the gambling itself, there are plenty of other things to do in these places aside from betting.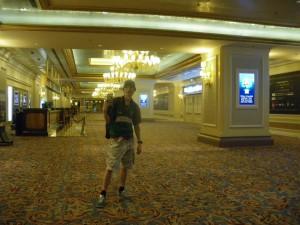 Inside the Venetian in Macau. Backpacker style!
1. Macau
Bordering mainland China at Zhuhai and only a ferry trip from Hong Kong , I'm a big fan of Macau. While the casinos rope you in and are extremely easy on the eye, I also LOVE the old style Portuguese buildings which grace Macau's streets. There is a lot more to Macau than casinos. Wander to your hearts content round the old city and try the local food. I featured a few of them recently on my Friday's Featured Food section. Check them out!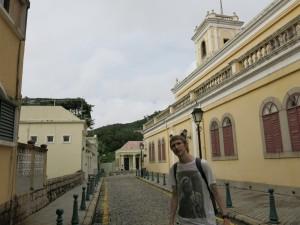 Old City and Taipa and Colonial Macau are worth checking out too!
2. Monte Carlo, Monaco
Similarly to Macau, Monaco is one of those "is it or isn't it a country?" type places. Personally I'm all for division (being Northern Irish and all that!) so I class Monaco as a country. Within its compounds is the elaborate Monte Carlo Casino, yachts you'll never afford and beaches. At least that's the impression I get. I'll never forget the Only Fools and Horses (an English sitcom) episode where Del Boy and Rodney headed there and lost their millions…when my backpack takes me to Monaco I may well need to splash out!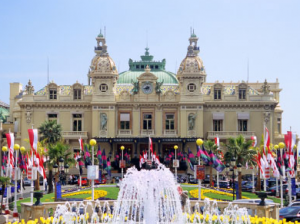 The Monte Carlo Casino in Monaco.
3. Atlantic City, USA
Again Atlantic City is not just about Casinos. There's a beach and a boulevard boardwalk by the sea. Rumour has it that the idea for the board game monopoly came from here. I was slightly intrigued and baffled by this – always thought it was an English thing. But here in the USA Atlantic City offers a Casino extravaganza away from Las Vegas. Check out some of the hotels Atlantic City has to offer and of course don't miss the bars and restaurants here either. I'd hazard a guess it's not too cheap either though. Perhaps that's why you need to get betting!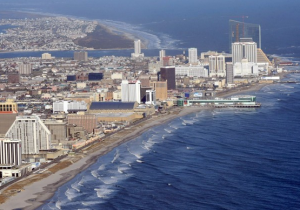 Top 5 Casino Resorts – got to have Atlantic City in there!
4. Las Vegas, USA
OK so I'm 33 now, I've been to the United States officially 4 times (but not since 2007) and yet I've never been to Las Vegas! Is that embarrassing? I don't know, but trust me I will go someday and find out what all the fuss is about. I'll probably go backpacking there, finding the cheapest hostels, free drinks and some unusual things to do away from the norm. Nomadic Matt wrote a great post recently on things to do that don't involve casinos in Las Vegas!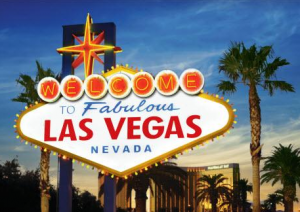 One for the future for me – Las Vegas!!
5. Singapore
I normally try to ignore and forget about Singapore. It's one of my least favorite countries. Despite passing through it about 5 years, I'm not a big fan. Yes the Night Safari was cool and I loved my Singapore Sling at the Long Bar in the Raffles Hotel, but the place never endeared itself to me on a grand scale. However it's made my top 5 casino resorts. With the Marina Bay Sands and Resorts World at Sentosa, they are trying to get up there with Macau. Macau wins hands down for me, but still if you're in "the Pore" go check the casinos out.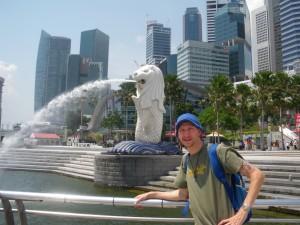 Backpacking in Singapore a few years back. It's also a Casino hub…
Right – so keep this five in mind when you're thinking of casino resorts. I'm hoping to do the USA again in 2014 and for sure I'll milk the free beers in Vegas and Atlantic City! Here's a few videos of me at the Venetian and the Lisboa in Macau:
Original article: Top 5 Casino Resorts in the World
©2013 Don't Stop Living. All Rights Reserved.