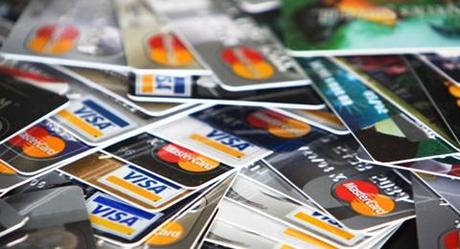 How do you manage your credit card finance? Don't be surprised if I tell you that I don't own a credit card and I have never used one.
It's not that I aint got a wallet to keep them or perhaps I am afraid of loosing or misplacing them, it's just that I have never felt comfortable spending other people's money.
The idea of owning or using a credit card is all about borrowing money to pay for something or services and many of these card providers charge exorbitantly each time you use their cards.
In most cases, many of the card owners wouldn't notice some of these hidden charges, after all, the card providers don't ask for a total repayment at a go.
In some recent surveys by reputable finance companies, it was discovered that credit card debts have astronomically gone up in the past 3 years and if proper care is not taken, the effects will be extremely disastrous as many families will struggle to repay their creditors.
So how do manage your credit card finance?
Most people know that credit cards can be a flexible way to access extra funds when you need them, but have you ever considered how getting the right card could end up saving you money?
Choosing the right card and using it carefully can end up putting more than a few pounds in your pocket each month – something we could all do with in the current economic climate.
Bellow are five ways that you can make your credit card work harder for you and your finances:
 
---
#1).
Carry out a balance transfer
If you've got outstanding balances on one or more cards and are paying a hefty interest rate, chances are you're shelling out more than you need to. Find a card with a lengthy 0% introductory balance transfer and you'll a little extra breathing space to get your finances in order.
 
---
#2).
Use your credit card abroad
Credit cards are usually the cheapest way to spend abroad, especially if they're specialist travel cards. While debit cards can come with whacking fees and cash from the airport usually comes with an unfavourable exchange rate, a good credit card can leave you with cash to spend on the important things.
 
---
#3).
Get rewarded for your spending
If you regularly spend in a certain store, it's worth looking into whether a cashback credit card could save you money each month. For example, some cards offer a certain percentage of cashback a specific supermarket – meaning you're effectively getting a discount on everything you spend in that store, as long as you pay off your balance in full at the end of the month.
 
---
#4).
Pay for holidays and big items on credit cards
Although you may pay a higher fee for putting those big purchases on your credit card, it may well turn out to be the best thing to do in the long run. This is because credit cards usually offer better protection should things go wrong – for example, if a holiday firm goes bust, you're more likely to get your money back if you paid with a credit card than if a debit card or cash was used.
 
---
#5).
Remember that loyalty isn't rewarded
Many cards can entice you with great deals on balance transfers and rewards, but once the introductory period is over, they can become pretty expensive borrowing tools. Therefore, find out when your 0% period ends, circle the date in your diary and look at doing a switch to a better deal when the time comes.