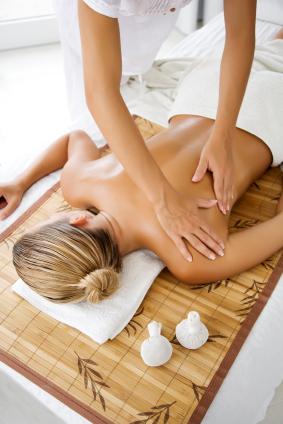 There is nothing better than drifting away and leaving the stresses of London life behind at your local spa.  But with a plethora of different choices here is a narrow list of Spas that will refresh, rejuvenate and relax you, leaving tomorrow's day at work firmly in the back of your mind!
The Sanctuary Spa – Covent Garden
In my opinion one of London's best value offerings is The Sanctuary. It boasts a great range of treatment rooms as well as an Atrium pool, steam rooms and a cutting edge range of great treatments.
Medi Spa treatments include wrinkle relaxing injections, chemical and dermal fillers, which is a natural sugar found in healthy skin.
Price wise there are a range of different spa deals available, starting at around £73.00.
Mandarin Oriental – Hyde Park
The Mandarin Oriental Hotel Spa is one of London's finest. Smaller than the Sanctuary, but more exclusive, it boasts 8 treatment rooms offering facials, perfectly heated pools and the samarium, which is a softer sauna experience.
There is also a range of oriental style body massages designed to relieve all the stresses of city life, as well as body massages, this spa offers aromatherapy too, complimenting your massage and increasing the relaxation.
The Mandarin Oriental prices range from around £150 – £500
Shymala Ayurveda Spa – Kensington
Ayurveda, which is an Indian form of healing, is the primary technique of this spa offering.  However, it is the scope of services offers that impresses me. From face and beauty to yoga to detox packages, this spa has it all.
With traditional steam and sauna rooms complete with aroma packages, you can still feel relaxed if you are going for a more traditional spa day too.
If you want to spend the day at Shymala Ayurveda you are looking at around the £300 mark but you can get specific treatments for far less.
The Mayfair Hotel
The Mayfair hotel is one of the most famous 5 star hotels in the world.  So you would expect a 5 start offering from its spa!  And you will not be disappointed, it also offers some great treatments specifically for guys.
This spa seems to focus more on the treatment side of things, with less pools and water based relaxing, as compared with the other spas.
Treatments are not cheap with a full day costing you around the £300 mark, but who can put a value on wellbeing.
Mary G. Hwyte is a spa enthusiast, green lover and health and beauty expert – she writes for clients who offer great spa breaks in London click here for more info.