With calendar shouting, "It's Summers!", the temperature will begin to rise high. With the temperature soaring high, then comes a time when you start facing various types of skin problems. The searing, scorching heat can harm your skin to a greater extent.
Most of the people often use several chemical-based beauty products to cure their patchy, dehydrated and oily skin. But, summer fruit packs are the best way to get rid of all skin problem.
Rich in vitamins, antioxidants, minerals, phenolic acid, skin-lightening enzymes, alpha-hydroxy acid and citric acid, fruit packs can make your skin go-wow effortlessly and naturally.
Fruits are essential for both, the well-being of your body as well as for naturally healthy and glowing skin. Fruits enhance not only enhances your skin but also your health with natural goodness.
When talking about homemade fruit face packs, they bestow radiance, flawless glow and reveal a naturally lighter skin. While few people use chemical-induced facial packs available in the market to get the desired result instantly. There are some people, on the other hand, prefer cost-effective and homemade fruits packs.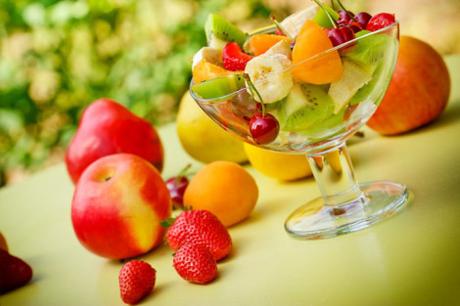 Lazada, a leading store for those who wish to shop for top beauty brands at best price. Be it cosmetic, facial packs, face creams, body lotions, health supplements or simply a beauty soap, you will find everything over here at reasonable rates.
Now, coming back to fruit facials, here's a definitive guide to some highly-effective homemade fruit packs that you must be using for that glowing, healthy and beautiful skin.
Papaya For Glowing Skin!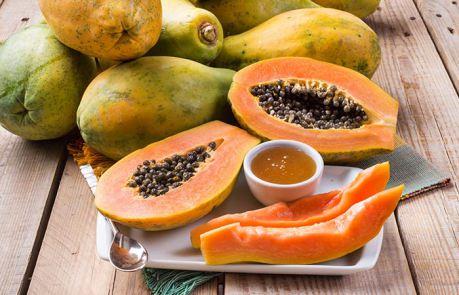 Papaya, a wonder fruit is one of the best fruits you can use to get rid of tanned skin. The fruit is quite essential in summers because it keeps your skin hydrated, naturally toned and glowing. Packed with skin-lightening agents, Vitamin A & C, and alpha-hydroxy acids, papaya face pack makes your skin-
Soft, smooth and supple
Soothes and relaxes acne-pores
Thwarts pre-mature aging
Removes fine lines, blemishes, and scars
How To Prepare And Use!
Mix fresh papaya paste (2 tbsp), honey (1 tbsp) and rose water (1tbsp).
Wash your face and then apply the mixture
Leave it for about 20 minutes to rest
Then wash it off with fresh water
Don't forget to apply moisturizer
Apple And Grapes For Wrinkle-Free Skin!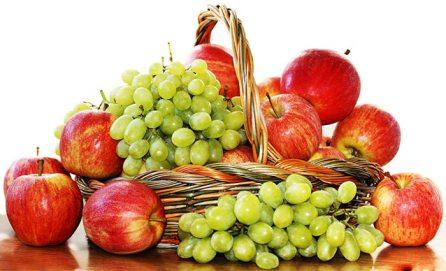 Everyone enjoys and love eating these two basic fruits- apple and grapes. But, do you know that your skin also loves them. While apple consists a generous amount of copper, Vitamin A & C that builds collagen which maintains your skin's waterproof barrier and makes your skin healthy.  Grapes, on the other hand, is rich in Vitamin E that protects and moisturize your skin naturally. The apple-grapes face pack rich in potent nutrients and antioxidants protects skin from-
Harmful UV-rays, free-radical damage
Pimples and acne
How To Prepare And Use!
Blend 1/2 apples and 7 grapes together into a smooth paste
Apply the paste to your skin and allow it to rest for about half an hour
Then wash it off and pat dry
Use this face pack twice a week for the effective result
Mango For Hydrated Skin!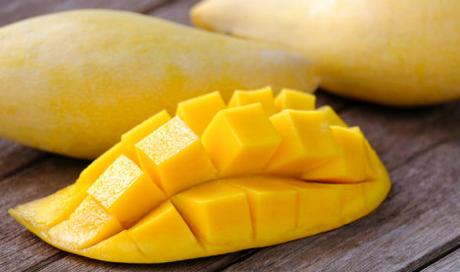 Mango, the king of all fruits, is not only tasty to eat but is good for your skin. Packed with essentials minerals, nutrients, and vitamins, this skin-friendly summer fruit is greatly helpful in promoting fairer, luminous and healthy skin naturally. Suitable for all skin types, the collagen content and other essential nutrients in mangoes-
Smoothens and firms the skin
Prevents premature aging
Unclogs skin pores
Rejuvenate and tones the skin
How To Prepare And Use!
Scoop 2 tbsp of mango pulp, blend it with 1 tbsp of fuller's earth and thick curd (1 tbsp) into a smooth, thick paste
Apply the mixture on your face and neck, and leave it to rest for 30 minutes
After 30 minutes wash it off, gently scrubbing in a circular motion.
Apply this pack once in two weeks for better results
So, ladies, this summer don't just eat fruits but also apply them to your skin for that naturally glowing, radiating and healthy skin.
You can make your shopping for 100% natural, best fruit packs of popular brands pocket-friendly, just by availing Lazada voucher codes.