UAE! A Divine Inspiration! A Sandy Adventure! An Endless Possibility!
Yes, traveling to UAE means, all of these, that is., UAE is a sandy adventure offering ample of stunning, pristine beaches, it is a divine inspiration where you will find an array of beautifully designed Islamic culture mosques and an endless possibility for travellers of all ages.
From the iconic skyscrapers to mega shopping centres to adventure parks to pristine beaches and resorts, UAE is truly a wonderful travel destination for everyone.
Take a look at the top-3 serene places to visit in UAE–
Al Fujairah City!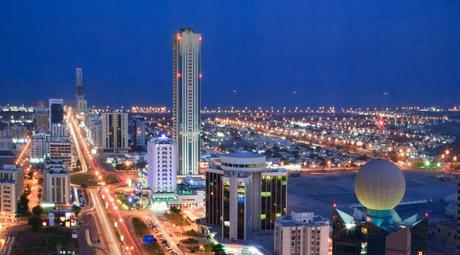 Settled on the eastern coast along the Persian Gulf, Fujairah city is the commercial and business hub of UAE. Perfect for leisure weekend getaways, Fujairah's wonderful attractions and stunning beaches attract thousands of travellers and tourists. The city acts a great base for Hajar mountain exploration.
Places to Visit In Al Fujairah-
Fujairah Fort
Al Bidya Mosque
Al-Hayl Castle
Fujairah Museum
Where To Stay In Al Fujairah?
Millenium Hotel Fujairah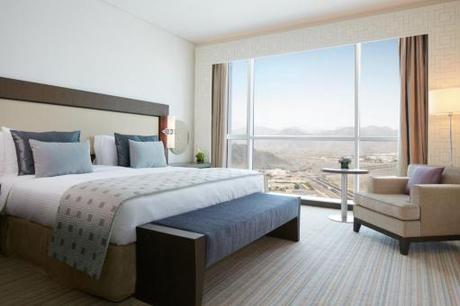 Nestled against the backdrops of the Hajar Mountains, the upscaling Millenium Hotel Fujairah is a five-star luxury retreat located a short distance to historic forts, heritage village and the stunning beach. Make your hotel booking experience pocket-friendly, simply by utilizing Hotels.com coupon codes. The hotel offers-
220 spacious, luxury guest rooms and suites, all elegantly appointed and tastefully designed with soothing colours and interiors
Executive club rooms equipped with a wealth of exclusive amenities
Bar/Lounge and restaurant to savour your taste buds with sumptuous food and refreshing drinks
Sharjah!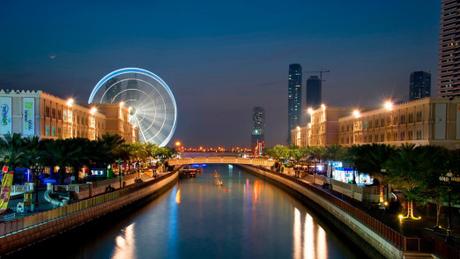 Offering an inviting combination of heritage, art, outdoor activities and culture, Sharjah is yet another most-visited city of UAE where you can admire contemporary & traditional art and rare artefacts of Islamic civilization. Get the glimpse of the Islamic history, enjoy an enthusiastic 4-wheel exciting drive over the dunes, relax on the shite-sandy beach or go for snorkelling through the crystal clear water, Sharjah is simply perfect for everyone.
Places To Visit In Sharjah-
Al Majaz Waterfront
Sharjah Museum of Islamic Civilization
Sharjah Aquarium
Arabian Wildlife Center
Where To Stay In Sharjah?
Sharjah Grand Hotel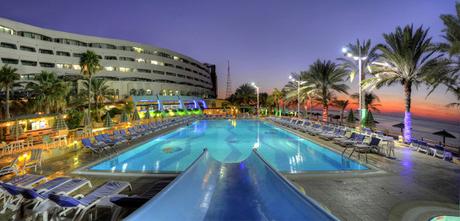 Ideal for travellers seeking to explore luxuries of the East, the Sharjah Grand Hotel one of the best beach resort offering a wealth exclusive, luxury amenities along with a private beach to its guests. The hotel offers-
A total of 217 well-equipped spacious rooms designed with modern interiors and amenities
A wellness area, a fitness center and a modern spa
A restaurant serving the best choice of delicacies enlivened by live music nights.
Ajman!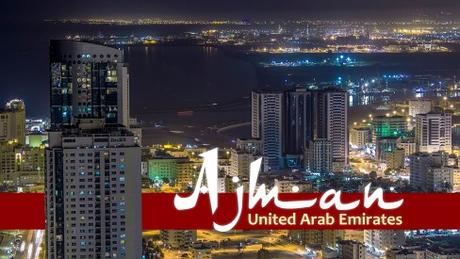 One of the smallest Emirates of UAE, Ajman is yet another most-loved and an ideal weekend getaway destination, known for the palm-lined stunning sandy beach, reasonable accommodation, shopping hubs and tourist spots.
Things To Do In Ajman-
Ajman Beach
Ajman Museum
Al-Jarrah Cultural Centre
Where To Stay In Ajman?
Fairmont Ajman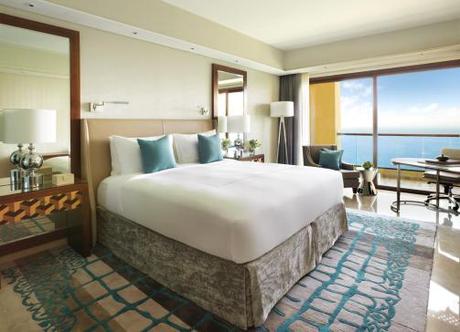 Discover the true meaning of luxury, relaxation and beauty with Fairmont Ajman, a 5-star service hotel surrounded by the perennial sunshine of the Arabian Gulf. It is a perfect choice for all the romantic roamers, business travellers, solo vacationers and families seeking for memorable and relaxing holidays. The Hotel offers-
252 luxury rooms and suites with ample space and breathtaking ocean views
8 restaurants & bars offering different-different cuisine, from Lebanese mezzas to Turkish cuisine
Workout room, an infinity pool and a full-service modern spa
If you wish to get best accommodation deals in this hotel, then you must avail Cleartrip coupon codes.