If you want to plan your travel expenses well for Rs. 10,000 only called a shoestring budget, you can take trains and buses or hitchhike. If you are well-prepared for this, we have enlisted top 20 tourist destinations in India to fulfill the purpose.
01. Tawang, Arunachal Pradesh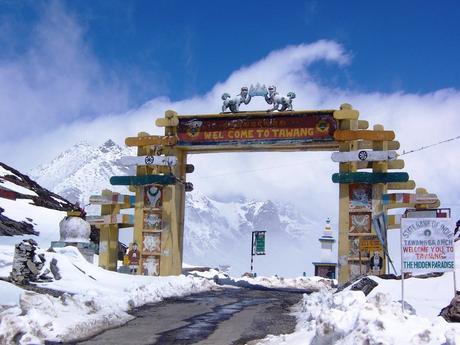 Tawang Town, which is located at Tawang district in the valleys of Arunachal Pradeshstate, is accessible by making only 2 bus rides – each for approx Rs. 200 – from the Tezpur Railway Station, Assam. A 4-day tour to this serene destination may cost up to Rs. 3000.
02. Kausani, Uttarakhand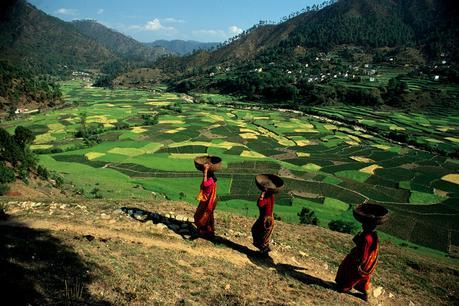 Situated in the Bageshwar district in Uttarakhand state of India, Kausani, which occurs to be a bargain on a tour, owns its charm in comparison to the few places in the Himalayas and in and around Delhi. You can get a Gala by sidestepping the tour packages.
[Enjoy wonderful
Uttarakhand tour

package starting only @ Rs. 8,999. ]
03. Ziro, Arunachal Pradesh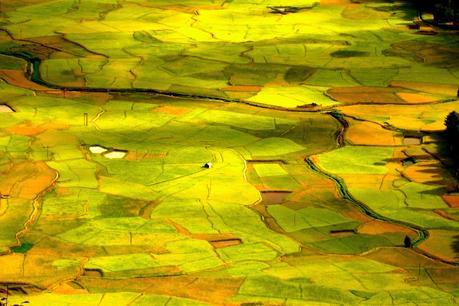 Approachable by bus from the Tezpur Railway station in Assam, Ziro, which lies far away from the access of the average crowd, is the untouched valley concealed in Arunachal Pradesh state. An average 5-day tour can be enjoyed within a low amount of Rs. 4,000 with the facilities of low budget hotels and guest houses.
04. Hemis, Kashmir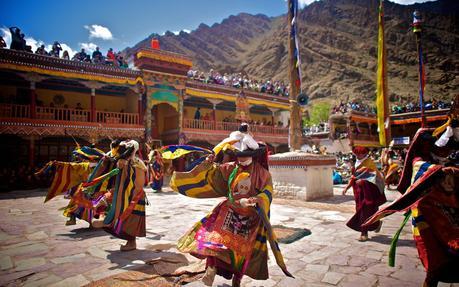 Being a village at the Leh Tehsil (Taluka) in the Leh district of the Jammu and Kashmir state of India, Hemis, also spelled as 'Hamis', is located in a charming valley at a distance of approx 40 km southeast of the Leh town in Ladakh. Of course, Leh can be reached from Manali by making a truck ride with the fare within Rs. 500.
[Grab exciting
Kashmir Tour

Package starting only @ Rs. 8,899. ]
05. Kullu, Himachal Pradesh
Located at a distance of only a few km north of Bhuntar, Kullu can be accessed by making a bus ride from and to Delhi with a 4-day long halt. It would be more comfortable and affordable any time of the year at a budget of up to Rs. 5,000. Of course, Kullu would work as a decent base for shorter tours across the district Kasol and Rashol.
06. Nubra Valley, Ladakh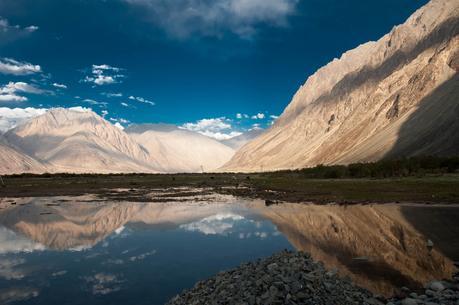 Lovingly called the lonesome twin sister of Hemis Valley, Nubra Valley, which is nestled in Leh district at a distance of approx 150 km north from Leh town, the largest town in Ladakh region followed by Kargil. If you are adventurous enough, you can divide your tour in two halves between the Nubra and Hamis Valley with short bus rides. In this way, you will hunt two birds with one stone.
07. Matheran, Maharashtra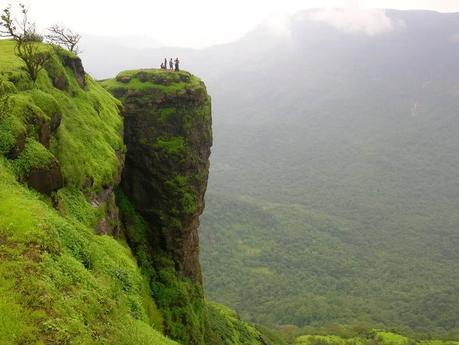 Situated in the Raigad district in Maharashtra state of India and being the smallest hill station in this country, Matheran, which is the only one automobile-free hill station of Asia, is called the Grand Canyon of South India. Being a charming hill station for those searching for a getaway, this destination can be accessed by hitching a train ride from Mumbai to Neral station and then a toy train ride. Within the cost of Rs. 3,000, a 4-day tour to Matheran could be made at a large measure.
[Enjoy wonderful
Maharashtra Tour

package starting only @ Rs. 8,207. ]
08. Khajjiar, Himachal Pradesh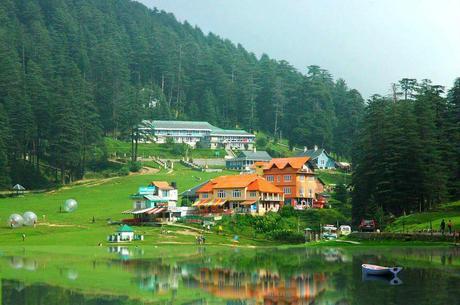 Perched serenely on a small plateau, Khajjiar, which is just away from Dalhousie, can be reached by making a short train ride to Pathankot in the low budget of Rs. 1200 and then by a bus ride. Although one could manage to halt in one of the hostels of Dalhousie, Khajjiar also occurs to offer the stays on low budget.
09. Shoja, Himachal Pradesh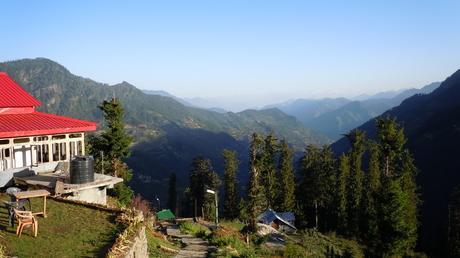 Located in the Seraj Valley at an altitude of approx 2368 m above sea level, Shoja, which is at a distance of 5 km from the Jalori Pass, connecting Shimla with Kullu district, is a small village in Himachal Pradesh state. The region of Shoja is ideal for taking the fine glimpse of the snow-capped Himalayan ranges. One of the most renowned tourist attractions of this destination is Serolsar Lake, located at a distance of 5 km from Jalori Pass. This hill station can be joined together with Kullu tour.
10. Spiti Valley, Himachal Pradesh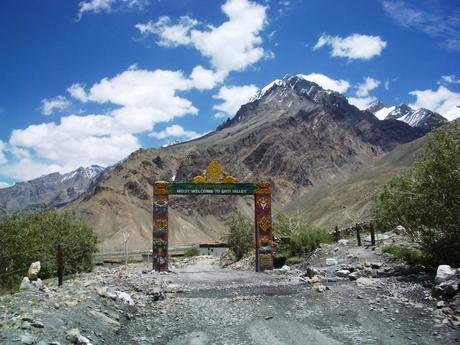 Being one of the most charming and unwind-worthy spots up north, Spiti Valley, which is a desert mountain valley situated high in the Himalaya mountains in the north-eastern part of India, remains relatively untouched to commercialization resulting accommodation and meals cheap here. By road from Manali, both Lahaul and Spiti can be easily approached.
[ Grab cool Himachal tour package starting only @ Rs. 4,999 ] 
11. Ooty, Tamil Nadu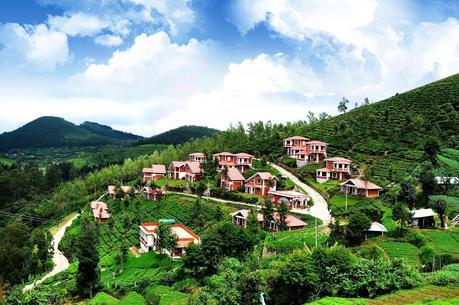 Fondly referred to as the 'Queen of Hill Stations in Southern India' and being the capital of Nilgiris district in Tamil Nadu state of India, Ooty, which is located at a distance of 80 km north from Coimbatore, is a renowned hill station, perched in theNilgiris Hills. This hill station is blessed with lush greenery.
12. Goa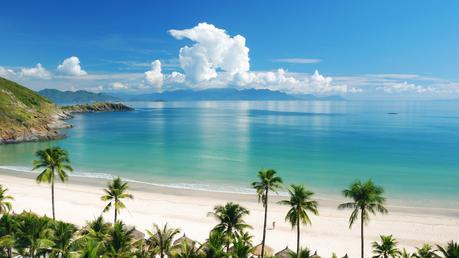 Also known as the 'Capital of Indian Beaches', Goa can be accessed by rail and road. The perfect spot of this destination is South Goa, having almost everything to offer. This special destination does not need much explanation. If you have not got the chance to go there, it is your chance.
[ Steal our amazing Goa tour package starting only @ Rs. 38,478 ] 
13. Lonar, Maharashtra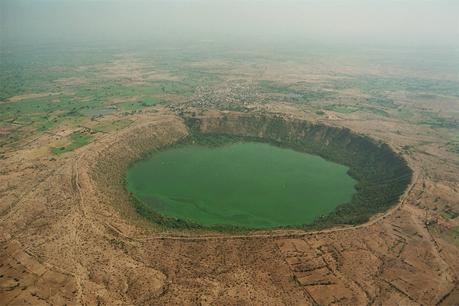 Famous for the salt water lake with its size of 1.8 m diameter, made of the effect of meteor approx 50,000 years before, Lonar town, which was named after the same lake, is located in Buldana district of Maharashtra state of India. This destination, which is approachable by road only – bus fares categorizing from Rs. 300 to Rs. 400 – from Aurangabad, is home to a plenty of sights to present to those who are willing to be near to nature for one time at least. After Aurangabad, tourists can take train for further destination.
14. Kodagu, Karnataka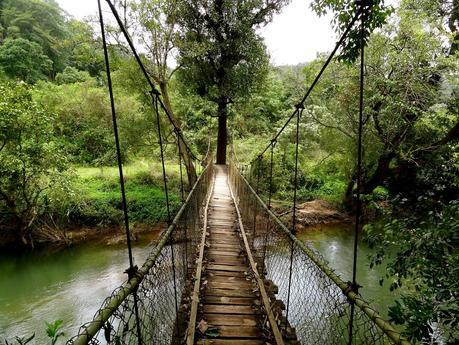 Kodagu, also known as 'Coorg', which is located in Maharashtra state, is enriched with hills, coffee estates, the tremendous plains of green, etc. By making a short bus ride from Mysore, tourists can reach this destination, where they can avail accommodations, meals and liquor at the cost of peanuts in this charming land. It means to say that a day kind of peanuts equivalent to Rs.400-Rs.500.
15. Jaisalmer, Rajasthan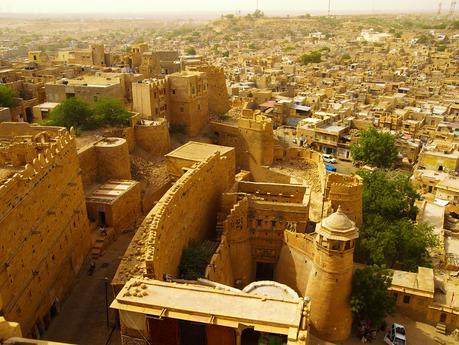 Fondly called the 'Golden City', Jaisalmer, which offers the ideal experience of Rajasthan with the accommodation expenses within Rs.5500 for a 3-day tour, is enriched with its ancient heritage and culture. This destination can be directly accessed by making a train ride so that tourists can leave their footprints on the dunes.
[ Get attractive Rajasthan tour package starting only @ Rs. 8,999 ] 
16. Mokokchung, Nagaland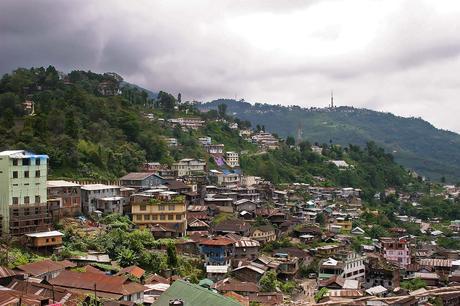 Offering a picturesque and homely ambience for all, Mokokchung, which is nestled in Nagaland state, comes to prove a treat from the North East India. Being a serene place, this destination provides the experience of the actual cool folk from this state. By making suitable efforts, accommodations can be availed in a hotel at cheap expenses up to Rs.400 per night.
17. Varkala, Kerala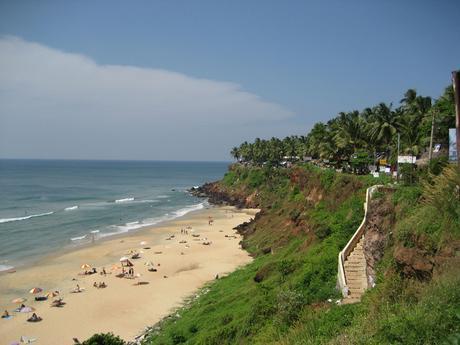 Being another beach hangout destination, Varkala, which is a renowned tourist attraction for tourism in Kerala state, is a coastal town in Thiruvananthapuram district. By taking a train from the Thiruvananthapuram Railway Station, tourists can easily reach this destination within the fare of Rs.50. The budget accommodation can be availed here.
18. Mawsynram, Meghalaya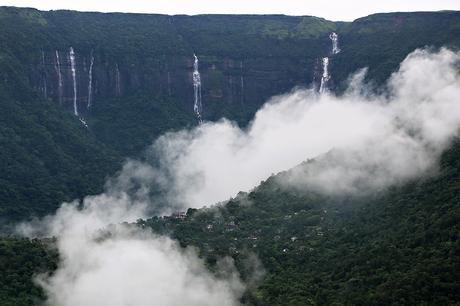 Situated in the East Khasi Hills district of Meghalaya state in the north-eastern part of India, Mawsynram, which located at a distance of 65 km from Shillong, the state capital city of Meghalaya, is reportedly the wettest place on earth. This destination is perfect for beating the heat of summer. In an amount of approx Rs. 5,000, you can enjoy this destination till one week like the remote places in the north east India.
19. Lunglei, Mizoram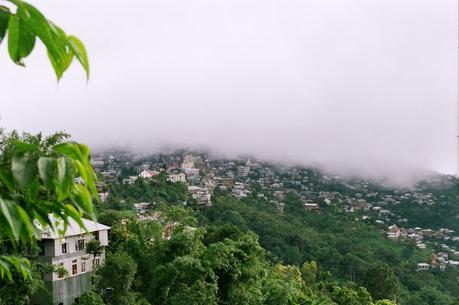 Lunglei, which is located in the Mizoram state in the north-eastern part of India, is surely one of the lesser known destinations on the list. This place, which has an untouched charm with a lot to do and several places to be explored, is counted among the most charming towns of Mizoram. By making an effort, you can enjoy a tour in this destination at low cost like anywhere in the north east. The travel of most of the inner cities can be made by bus riding. You can reach there within the cost of Rs.2,000 only.
20. Kodaikanal, Tamilnadu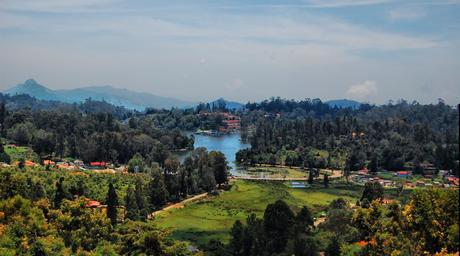 Being a renowned tourist destination, but easy on the pocket and called the 'Princess of Hill Stations', Kodaikanal hill station, which is located in the Dindigul district of Tamil Nadu state in the southern part of India, has a plethora of forested valleys, granite cliffs, waterfalls, lakes and grassy hills. By boarding a train from the Dindigul Railway Station instead of the Kodairoad Railway Station, tourists can save a great amount approx Rs.2,000 on the tour towards Kodaikanal.
Conclusion

  
On the basis of the things mentioned above, it can be said that if you want to enjoy the honeymoon tour within the cost of Rs. 10,000, you can choose any one of the tourist destinations mentioned above. So, do not get late in thinking in vain and book
India Holiday Packages from ARV Holidays.