November 3, 2018 228 Comments
Share
2.4K
Tweet
7
+1
6
Pin
804
WhatsApp
3.2K

Shares
One of the most important bonding sessions between babies and mothers is during feeding. Not only when breastfeeding, although that's obvious, it's also when feeding baby solids. And this beautiful journey of introducing new foods to baby needs to be enjoyed by both mother and baby. Unfortunately, the joy often gets marred by a big challenge – why is my baby not gaining weight?
After getting the hang of breastfeeding, weight gain in babies is one of the biggest challenges faced by new Moms, and this problem can extend well into toddlerhood and even into the school years. It could be that the baby's weight does not meet the mother's self-made expectations of how much her baby should weigh. Or it could be because of pressure from relatives and friends who continue to voice their opinions on the baby's weight. Or it could be a genuine concern, brought to light by the baby's doctor or a simple weigh-in.
Is your baby really underweight?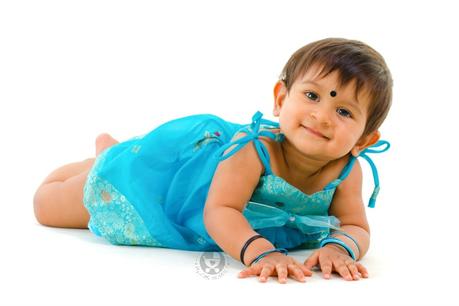 As a medical professional, my advice to all Moms is just this – " Look at the Baby, Not the scales ". Many Moms whose babies look healthy, feed well and reach all their milestones properly still unnecessarily worry about their baby's weight. In most cases, the perceived lack of weight gain is usually purely superfluous, and nothing of any concern. Rather than stressing about a daily or weekly weight gain, it makes more sense to look at the broader picture.
The child's weight should be considered across months, and a slight drop from one month to the next does not require any attention. Besides, the baby's weight also depends upon the genetic constitution of the parents. Children's weight is usually measured within a range, and not as a hard and fast number. You can check our standard height and weight charts for babies to know how your little one is doing. Here is a simple chart from the Textbook of Pediatrics by OP Ghai, that show the estimated weight gain for children according to their age.
Weight gain according to Age
Gain of 175 to 210 g per week from birth to three months
Double the birth weight by  5 months
Gain of about 400 g of weight every month till one year
Triple the birth weight  by 1 year
4 times the birth weight by 2 years
5 times the birth weight by 3 years
6 times the birth weight by 5 years
7 times the birth weight by 7 years
10 times the birth weight by 10 years
On average, a child gains 2 kg every year between 3 to 7 years of age and 3 kg per year after that till the pubertal growth spurt begins. Please remember that this is just a generic chart, and your child's pediatrician is the best person to assess your child's individual case. Check out the WHO Standard Height and Weight chart for Babies to know if your baby's growth is proceeding within the normal range.
If your Child is Really Underweight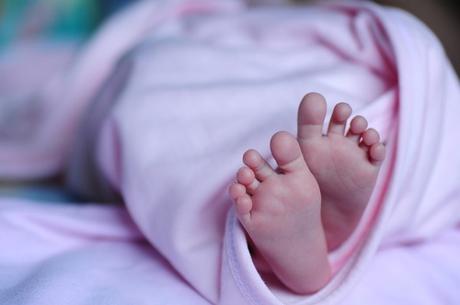 In some cases, particularly if the child's weight is below the third percentile, lack of weight gain can be a genuine concern. In such a scenario, the first thing to do is to follow the doctor's advice. A failure to gain weight can be due to multiple reasons – Congenital Heart Disease, infections, digestive issues like GERD, malabsorption or some kind of food intolerance.
Along  with the doctor's advice, it is important to ensure that a high calorie diet is designed for the child. The reason is that even though calories are burnt during exertion, the extra calories will help in weight gain. When planning a high calorie diet for your child, it is absolutely crucial to ensure that it includes healthy and wholesome foods, rather than heavy foods that are full of empty calories.
Unhealthy high calorie foods may lead to some gain in weight, but at the cost of nutrients. Moreover, when the child is full of unhealthy food, he or she won't have the appetite for healthy foods. It also creates a dangerous addiction for high sugar or processed foods that can lead to various lifestyle diseases. At the same time, it is also important to include a good amount of protein, so that the extra calories are in the form of muscle mass and are not deposited as fat.
General Tips for Introducing Weight Gain Foods for Babies
Try introducing a new food every week, and follow the 3 Day Rule to watch out for food allergies.
Continue to breastfeed exclusively till 6 months and for as long as possible after that
Introduce the foods in the list below only after the baby has started a solid diet, after 6 months
Don't stress. Babies can catch on to this stress and fuss more when feeding
Be patient and don't expect immediate weight gain
20 Healthy Weight Gain Foods for Babies & Kids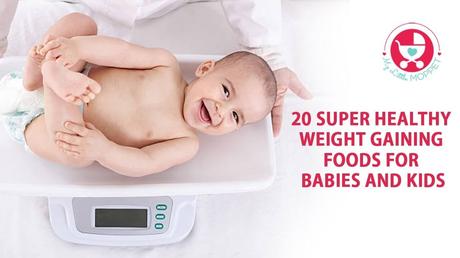 1. Breast Milk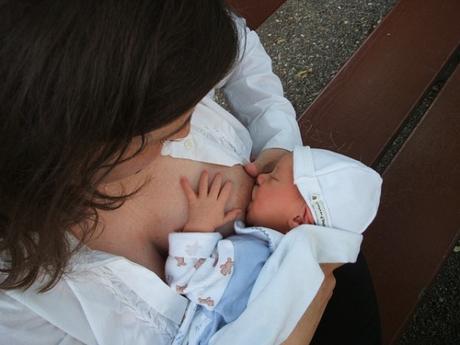 Breast milk is the best source of weight gain for babies till one year. Follow the WHO recommendation of breastfeeding your baby exclusively for the first six months and frequently after that. When breastfeeding, make sure you empty one breast completely before moving to the next. This is because the milk the baby gets at the beginning of the feeding is the thinner fore milk, and the fat-rich hind milk comes after that.
Traditional Indian Baby Foods
Your baby is more likely to take to the traditional food of your area, and most of these are excellent for weight gain. Here are the most popular weight gaining baby foods listed below.
2. Ragi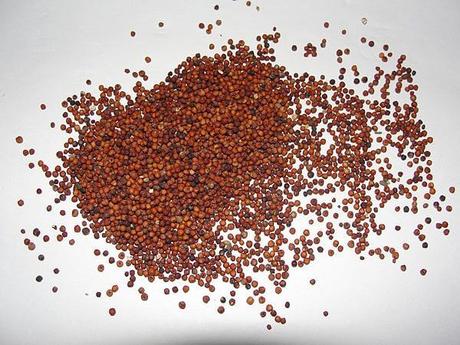 Ragi or Finger Millet is a traditional baby food that's quite popular in South India. While being rich in protein and calcium it is also one of the best weight gaining foods for babies. Ragi is also a good source of dietary fiber, protein and Vitamins B1, B2 and B6.
These recipes are easy ways to feed your baby ragi:
Ragi Porridge
Apple Ragi Porridge
Ragi Cake
Ragi Dosa
Ragi Idli
Ragi Ladoo
Ragi Kheer
Ragi Roti
Ragi Cookies
Sprouted Ragi Powder is doubly nutritious, since the sprouting makes the nutrients in ragi more bio-available, which means your baby's body will be able to absorb them better. If you're a new Mom and don't have the time to prepare this powder from scratch, you can order  100% Organic Ragi and have it delivered to your doorstep.
3. Health Mixes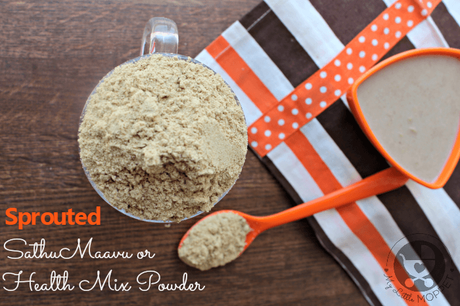 Our grandmothers relied on health mixes they made from home, sprouting, roasting and grinding a variety of wholesome ingredients. As you can imagine, they were far nutritious to commercial baby food mixes, in both taste and health. They are also more effective in helping baby gain weight. These mixes combine the goodness of cereals, nuts and pulses, and can be modified to make different variations.
Sathumaavu Health Mix is an immensely popular health mix powder, made with over ten ingredients and a careful process of roasting each one of them separately before grinding. Click here to get the mix delivered to your home.
Sprouted Health Mix or Sprouted Sathu Maavu Mix is another healthy version where all the ingredients are sprouted and ground to a powder. You can spare yourself the trouble of sprouting and grinding and get homemade Sprouted Sathumaavu Mix delivered to your doorstep
Millet Sathumaavu Mix includes different kinds of millet among its ingredients, making this a great option for weight gain in babies. You can get this the easy way by ordering it here.
4. Kerala Banana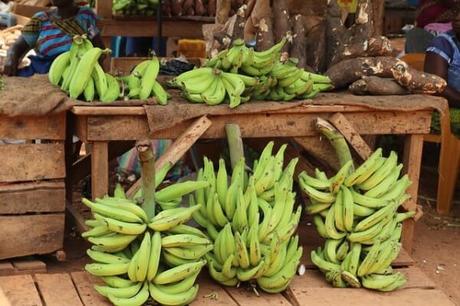 When looking for healthy high calorie foods, you needn't look much further than Kerala bananas or green plantains. Besides, they are also rich in potassium, calcium and phosphorous and have a good amount of dietary fiber to add bulk and aid digestion. These bananas are also quite versatile, and there are many Kerala banana recipes you can make with them, out of both the raw and ripe versions.
If you are worried about giving babies bananas during cold , then you can try making a raw Kerala Banana powder for your little one.  If you have trouble finding the bananas or don't have the time to spare for preparing it, our Raw Kerala Banana Powder can make life much easier for  you.
Check out these Raw Kerala Banana Powder Recipes for your baby:
Banana Halwa for Babies
Banana Fritters for Babies and Toddlers
Coconut Banana Kheer/Payasam for babies
5. Pear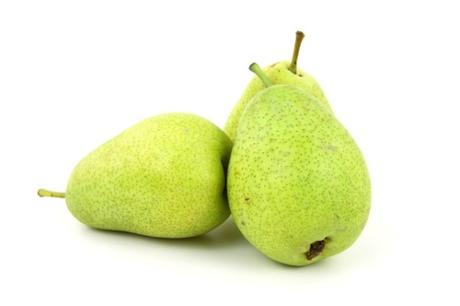 Along with apples, pears can be introduced as one of baby's first solid foods. Pears have the benefit of aiding weight gain while providing important nutrients like iron, Vitamins B6 and C as well as lots of dietary fiber that also keeps the baby full.
You can feed your baby pears in the form of a plain Pear Puree, or in Apple Pear Puree with cinnamon twist.After 8 months, you can offer it as finger food or in pancakes.
6. Banana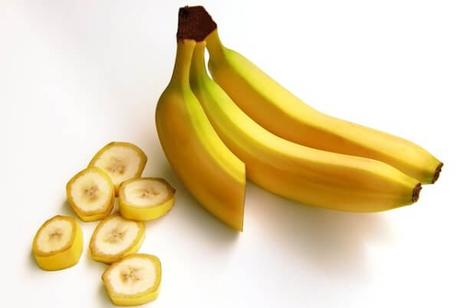 Bananas are among the most popular first foods for babies for a variety of reasons. They are naturally sweet, can be mashed without any equipment and don't require cooking. They're also an excellent travel food for babies and kids. Being an energy dense fruit makes it ideal for helping babies gain weight, and it also provides dietary fiber, potassium, as well as other minerals and vitamins.
The best way to introduce bananas to babies over 6 months is as Banana Puree. Bananas can also be added to other fruit purees like strawberry or kiwi. After 8 months it can be given as pancakes or mixed in porridge, or you can try out one of these banana recipes for babies under one year.
Once your child turns one, you can try out a variety of banana recipes:
Banana Sathumaavu Muffins
Banana Omelette
Ragi Banana Pancakes
Banana Coconut Oats Porridge
Banana Oats Pancakes
Banana Breakfast Bars
Banana Coconut French Toast
Banana Oatmeal Cookies
7. Avocado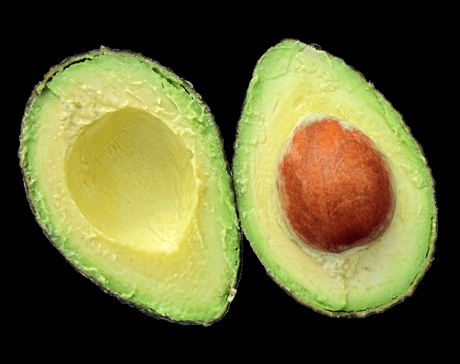 While avocado isn't native to India, today it's quite popular in many Indian homes. Also known as butterfruit or Makhan Phal, avocado is a fruit with numerous health benefits, which is why nutrition experts across the world recommend them. The creamy buttery texture makes it palatable for babies and the healthy fats encourage good growth and development.  Avocado can be introduced after 6 months of age as puree, and after 1 year as milkshakes and smoothies.
8. Peas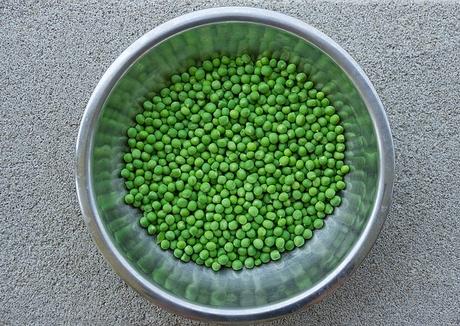 Peas are among the most nutritious vegetables that can be introduced as baby's first solid food, after crossing 6 months. It is very high in dietary fiber, thiamine, vitamin C and high in magnesium, niacin, phosphorous and Vitamins A, B6.
Peas can be given as Peas Puree, Peas Khichdi and as Vegetable soup.
9. Potato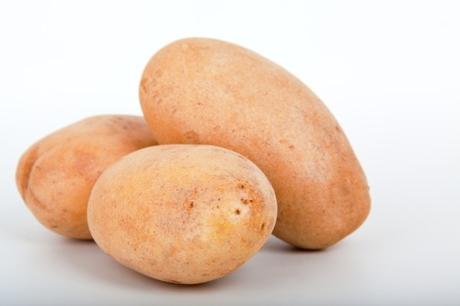 Potato makes an excellent first food for babies. It has a soft consistency, is easily mashable and is also the least allergenic food.Start with a small quantity as some babies may develop tummy upset due to gas.
The potato is rich in minerals, vitamins and also an assortment of phytochemicals such as carotenoids and natural phenols. Potatoes are best known for their carbohydrate content, with a medium sized potato containing about 26 gms.
Potato can be given as puree, in khichdi or in soup.
10. Sweet Potatoes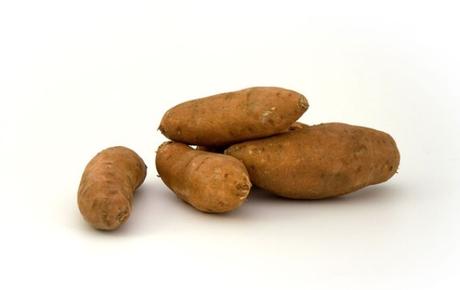 Sweet Potatoes are an excellent first food for the baby. It can be given from 6 months of age.
Sweet Potatoes are very low in saturated fat, high in dietary fiber, magnesium and potassium, vitamin B6 and very high in Vitamin A and C. They can be given as purees, sweet potato khichdi, pancake and as soups.
11. Dry Fruits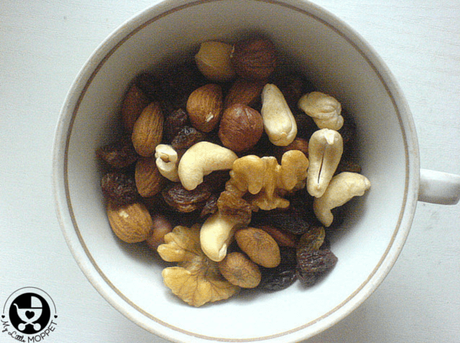 Dry fruits include almond, pistachio, fig, cashew are energy dense and non-fattening.
The dry fruits can be powdered and mixed in almost all the foods, other forms by which it can be given are almond milk, dry fruit snack bar, dry fruit laddu.
You can either make the dry fruits powder at home with this recipe or order homemade dry fruits powder online.
Please note, dry fruits may cause allergy in some babies, follow the 3 Day Rule while introducing any new food.
12. Cow's Milk (after 1 year)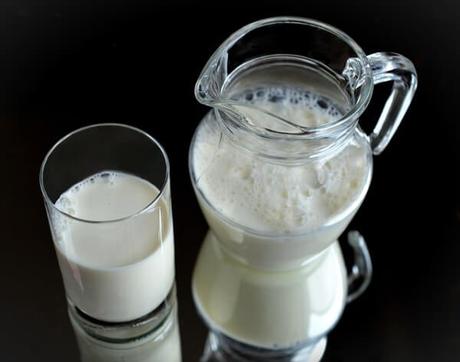 Milk is one of the healthiest foods for children over one year, with a single cup having a multitude of beneficial nutrients. Please remember that infants under 12 months cannot digest milk. Whole milk is recommended till the child turns two, since the fat is essential for proper physical and mental development. About two servings a day is ideal for kids under four, which is about a cup of milk or yogurt.
Dairy products like cheese, yogurt and others also help in a healthy weight gain, if used judiciously. Here is a look at the most commonly used dairy products in our homes.
13. Ghee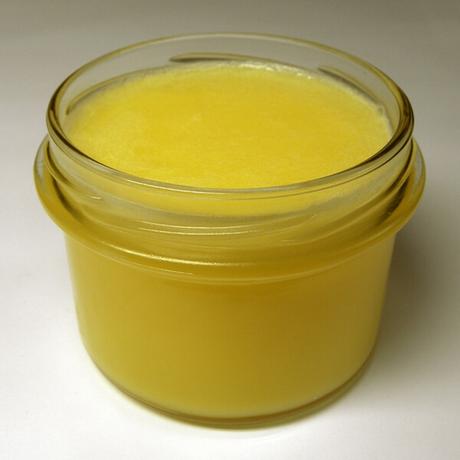 Our Desi Ghee is one of the best foods for weight gain, along with adding several other health benefits. Traditional medicine recommends having a spoon of ghee a day for optimum health. Ghee is 32% MUFAs, or healthy fats that helps promote brain development in kids. It's also anti inflammatory and good for a strong immune system.
Ghee can be added to all baby food once the baby turns 7 months old. Start with a few drops of ghee at first and slowly increase the quantity, taking it up to a teaspoon per meal. Ghee can sometimes be very heavy for the baby, so please be moderate in its usage. For best results, make your own homemade ghee that is free of preservatives and chemicals. You can also try our ghee rice recipe for babies.
14. Paneer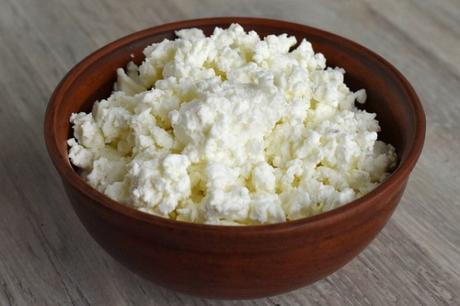 Paneer is a form of Indian cottage cheese, and is quite popular in Indian households, especially as an alternative to animal protein. All kinds of cheese can help babies gain weight, while also providing important nutrients like phosphorous, calcium and selenium.
Cheeses like paneer can be given to babies after 8 months. It can served simply, as finger food, or mixed with pieces of fruit and vegetables.  Other paneer recipes babies can try are Paneer Vegetable Puree, Pan fried Paneer Cubes, Fruity Paneer Puree or Flavored Paneer Cubes. For best results, make your own paneer at home.
15. Healthy Oils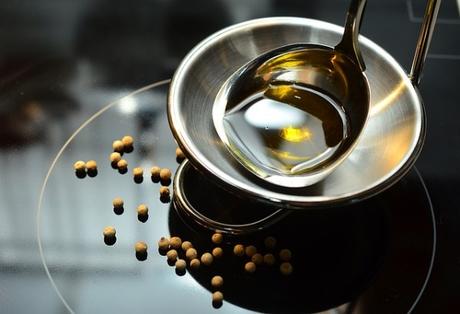 Studies show that babies are more familiar with flavors that the mother consumed during pregnancy, so feeding your baby the same foods helps him digest it better. That's why it's recommended to use whatever oils are common in your region, since they are ideal for the weather and your baby's body constitution. For instance, gingelly oil is popular in Tamil Nadu, coconut oil in Kerala, mustard oil in West Bengal or sunflower oil in Punjab. The oil you commonly use in your household is the best cooking oil for your baby, and should help in weight gain and easy digestion.
We do recommend using cold pressed oils while cooking for your baby and for the entire family too since refined oils are highly processed and stripped off a lot of nutrients. Here are some cold pressed versions of the oils you generally use in your household:
Cold Pressed Gingelly/Sesame Oil
Cold Pressed Organic Sunflower Oil
16. Health Drinks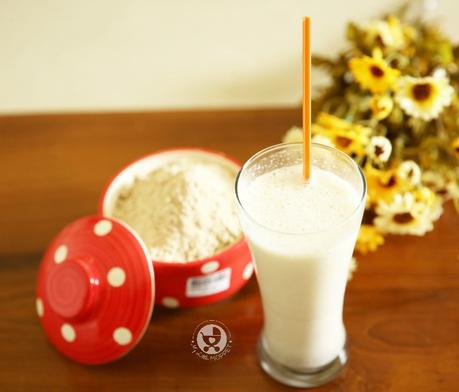 There are plenty of store bought options when it comes to health drinks; in fact it's a complete industry in itself. However, nearly all the health drink powders you see on supermarket shelves are laden with added sugar, artificial flavors and loads of preservatives. While these may aid temporary weight gain, they also have several harmful effects on children's health.
Stay away from these and opt for a health drink powder made with whole grains and lentils and is completely free from harmful additives and preservatives. Not only do these promote healthy weight gain and provide energy for growing children, they also enhance the taste and encourage fussy toddlers to drink milk. Many of these health drinks also have additional health benefits like healing effects during cough and cold, making up for nutrients lot during fussy eating, etc. There are several options you can try:
 Multigrain Health Drink Powder
Immunobooster Drink
Dates Smoothie Mix
Natural Dried Dates Powder
Masala Milk Magic
Turmeric Milk Masala
You can also try some easy recipes with these health drinks. Here are some simple recipes with the Multigrain Health Drink Powder:
Homemade Chocolate Multigrain Health Drink
Honey oats Multigrain Porridge
Banana Multigrain Milkshake
Mango Multigrain Milkshake
Horlicks like Super energy Drink for Toddlers (100% Natural)
17. Eggs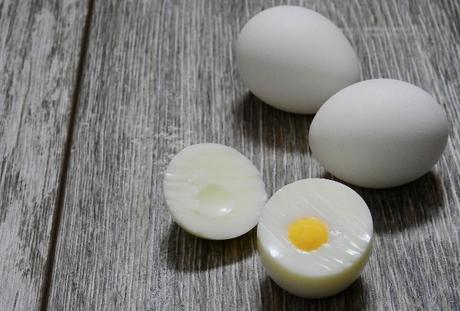 Eggs can be given after 8 months of age, and are little powerhouses for nutrition. A single egg contains lots of protein, iron, choline, fat and other vitamins and minerals that your child needs for overall growth and development. Since the egg white has a higher chance of causing allergies, it's best to start with the yolk first, and then introduce the white gradually.
One of the big advantages of eggs is that they are very easy to cook and can be included in a variety of recipes. Eggs are high in proteins and saturated fat. They can be boiled or scrambled, added to batter for toast or pancakes, or just tossed into any other dish. Here are some easy egg recipes for babies:
Egg Yolk Vegetable Omelette
Egg Yolk Scramble
Egg Yolk Quinoa Stir Fry
Egg Yolk Ragi Pancakes
Egg Yolk Mash with Orange Juice
Egg Drop Soup
You can also check out this full list of egg recipes for babies and toddlers.
18. Lean Meats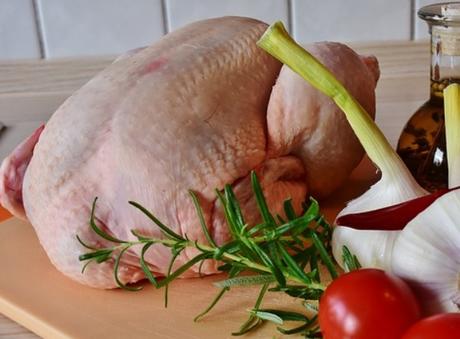 Chicken is one of the best sources of lean meat for babies, and it has several health benefits besides helping babies reach a healthy weight. The high protein content aids growth and development, and the magnesium, phosphorous Vitamin B6 and B12 help in growing strong teeth and bones and in healthy functioning of the kidneys and nervous system.
Chicken can be given to babies once a week, and it's best to start with boneless pieces like chicken breast. Chicken pieces can be boiled and fed as chicken puree, chicken stew, chicken soup or chicken rice. You can also make chicken stock and use it in baby's dishes for extra taste and nourishment. Do check out our list of healthy chicken recipes for toddlers too.
19. Whole Grains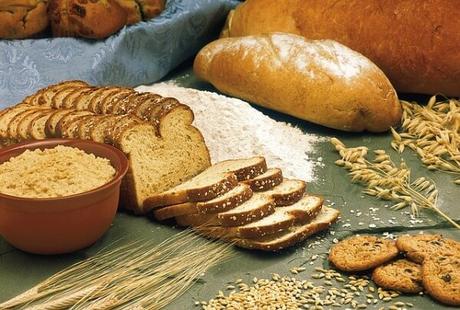 Whole grains are unrefined grains that have their outer layer intact, which means they add bulk to the diet and also help in better digestion and smoother bowel movements. The most commonly used whole grain in our country is likely to be whole wheat flour, or atta. Whole wheat is also available in the form of broken wheat, also called dalia.
Babies can start having wheat early, unless there is a known history of celiac disease or gluten intolerance. Whole wheat can be given as Wheat Porridge, Wheat Soya Porridge, Broken Wheat Porridge, Groundnut Wheat Porridge, Green Gram Wheat Porridge, Wheat Dalia Porridge or  Wheat Halwa.
If you're strapped for time but still want to feed your baby a whole grain meal without compromising on nutrition, you can stock up on our whole wheat mixes for babies. It's the perfect solution for busy mornings, tired evenings or when you aren't well or need someone else to take over. Here are a few healthy options to try for babies under one:
Banana Wheat Cereal
Instant Wheat Dalia Moong Dal Powder
Instant Wheat Dalia Elaichi Powder
For toddlers, you can check out these healthy wheat noodles and our full range of whole wheat recipes, from pancakes to parathas and snacks to desserts.
20. Oats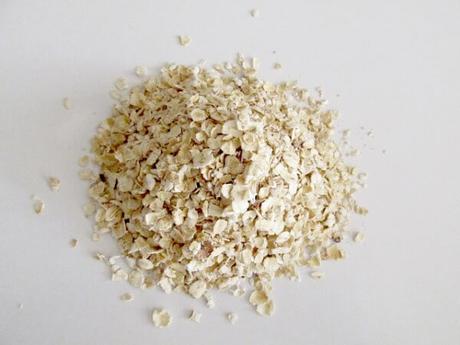 Oats has been hailed as a health food the world over, and it's the top recommended food to treat a number of common ailments. Despite it's reputation as the ideal food for weight watchers, it is actually perfect for indirectly improving weight gain in babies.
Oats is low in saturated fat and cholesterol and high in manganese, magnesium, thiamine and phosphorus. Oats is the only cereal containing a legume-like protein, and the immense fiber in oats help to add bulk to dishes. Babies can have oats after six months, and it is a food that can be enjoyed throughout life.
Oats is incredibly versatile and can be added to sweet or savory dishes. Here are a few oats recipes for babies under one:
Oats Porridge
Oats Kheer
Apple Oats Porridge
Oats Pancake
Oats Khichdi
Carrot Oats Porridge
Savory Oats Porridge
Babies over one can have many more recipes with oats in different forms. Check out more easy and healthy oats recipes for babies and toddlers for more ideas to include in your little one's diet.
To help your baby get the full benefit of oats, make sure to use 100% Organic oats in all your baby's dishes. You can easily order it here, and get it delivered to your doorstep. Here are a few convenient Oats mixes that your baby can have when you're too busy or tired to create a full meal from scratch:
Organic Oatmeal
Quick Oats Cereal
Banana Oats Cereal
Banana Oats Pancake Mix

A One Stop Solution for Healthy Weight Gain Recipes for Babies
Even if you know what foods you should feed your baby for healthy weight gain, trying to figure out how to include these in your baby's diet can be confusing, especially if your baby is under one and you don't know if he or she is ready for a certain food. Take away the guesswork and unnecessary 'googling', with the help of a one stop solution for all your weight gain woes – the Chubby Cheeks Recipe Book!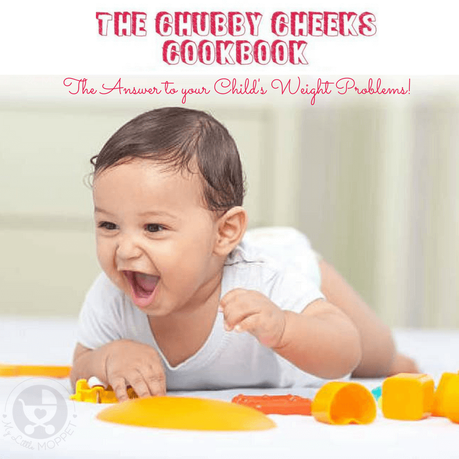 The Chubby Cheeks Recipe book has been written with Moms like you in mind, who want to feed their baby healthy, nutritious meals, while also including variety and ensuring he or she gets the nutrients needed at that age. All the recipes in this book have proper age recommendations as well as nutritional benefits listed out, so you know exactly what your baby can have. Most of the recipes use only a handful of ingredients, which means you don't need to slog all day in the kitchen to prepare a single meal!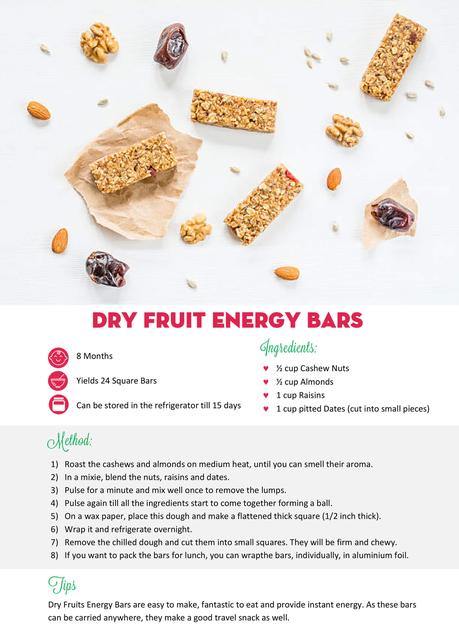 The Chubby Cheeks Recipe book is an eBook, which means you get it instantly, as soon as you place your order. Order now and you can get 20% percent off the price of the book!
We also have a Chubby Cheeks Combo based on the recipes in the book, including the best of our healthy weight gain products.
You can also check out a
full list of all our weight gain products
, specially formulated for babies and toddlers according to age. Each and every one of these is carefully made by hand under the strictest hygiene conditions and use only the best quality ingredients. So what you get is 100% natural goodness and zero preservatives or chemicals or any kind whatsoever.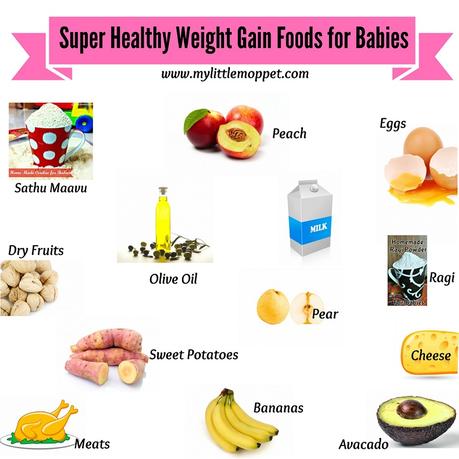 You can download a list of these foods in a handy pdf format here.
For more healthy recipes for every meal of the day and for every age group, please check out the Recipe Index.
Check out our Quick Energy Boosting Tips for your Baby/Toddler which will help your baby get the extra nutrition she needs. You can download it here.
References:
1. http://www.who.int/childgrowth/en/
2. http://www.who.int/childgrowth/standards/en/
3. http://www.who.int/childgrowth/standards/weight_for_age/en/
4. http://www.who.int/childgrowth/publications/timetypefreq/en/
5. http://en.wikipedia.org/wiki/Olive_oil#Constituents
What is your greatest concern regarding your baby's weight gain? Do let us know by commenting below. 
Download the Energy Boosting Tips for Kids FREE!!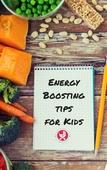 Worried about your Baby / Toddler not gaining Weight?
Get these tried and tested tips that will help feeding energy boosting foods to your kid for FREE!
Success! Now check your email to confirm your subscription.
There was an error submitting your subscription. Please try again.
First Name Email Address We use this field to detect spam bots. If you fill this in, you will be marked as a spammer.
Powered by ConvertKit
—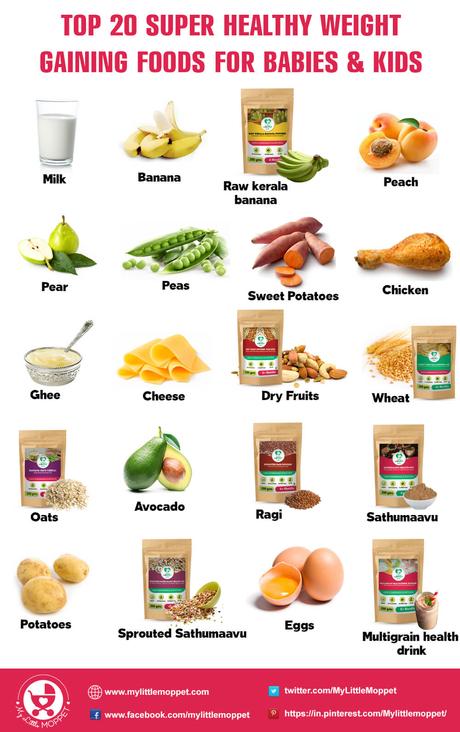 Share
2.4K
Tweet
7
+1
6
Pin
804
WhatsApp
3.2K

Shares
Posts that may you like
Filed Under: Baby Recipe, Health, Home Remedies, Nutrition, Toddler Recipe Tagged With: foods for healthy weight gain, home remdies for baby weight gain, home remedies for weight, home remedies for weight gain in children, top food for weight gain in babies, top foods for weight gain in babies, weight gain baby food, weight gain food for kids, weight gain foods for babies, weight gaining, weight gaining foods, weight gaining foods for babies