Monday night marked one of the most fashionable parties of the year- the Met Costume Institute Gala in New York City! There were more A-list superstar celebrities in attendance than we could count and the red carpet looks were some of the most high-fashion, incredibly edgy and glamorous I've seen in a while! Let's face it- there is always the one fashion fail of the night, or someone who just missed the target completely, but not at this event! Everyone made their own statement and the statement was "ah-may-zing!"
The event was dedicated to the late Alexander McQueen and his works of art that hit the runway under his label, now run by head of design, Sarah Burton. The theme of the night was "Alexander McQueen: Savage Beauty" and showcased his many looks that have captivated the fashion industry and have forever changed how fashion and art come together. So obviously, there were plenty of celebs decked out in new and old McQueen numbers. Here are some of our favorites!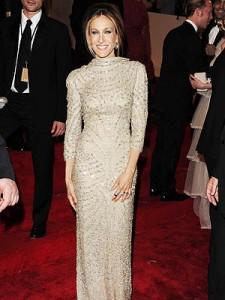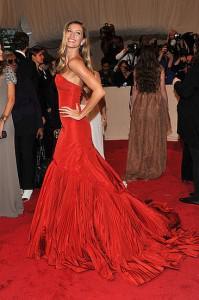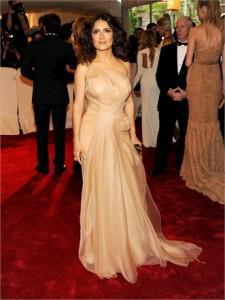 From Left to Right: Sarah Jessica Parker in McQueen circa 2005, supermodel Gisele Bundchen in vintage AMQ, and Salma Hayek in McQueen Couture.
But then there were those stylish starlets who stuck to their favorite designer or kept true to their own personal style. Check out these A+ looks that wowed at one of the most fashionable events of the year!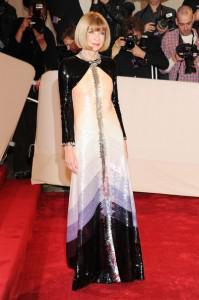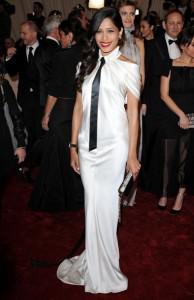 Vogue Editor-in-Chief, Anna Wintour and actress Freida Pinto both opted for sleek yet oh so unique gowns by Chanel.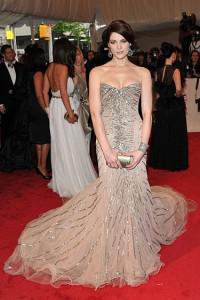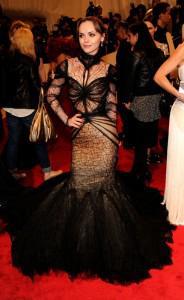 Some of my favorite looks of the night were the most dramatic! After all, at this event you go big, or go home! Ashley Greene looked beyond beautiful in her Donna Karan mermaid gown. Christina Ricci took an edgier approach to the romantic silhouette in Zac Posen!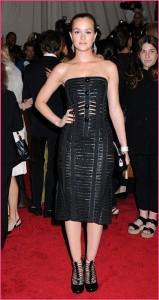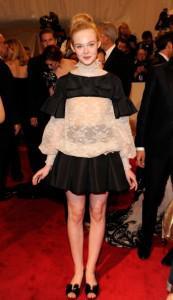 Two fresh faces that made my top 10 looks of the night went to Leighton Meester and Elle Fanning- both of these girls have got their own signature look and that is what makes them so high-fashion in my eye. Leighton went for a slick, powerful leather dress by Louis Vuitton and sweet little Elle looked amazing in Valentino, which should come as no surprise.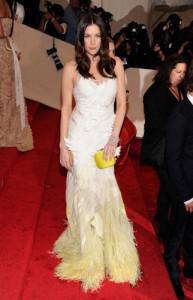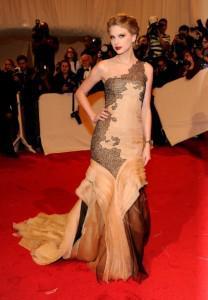 And to round out my top 11 favorite looks of the night (sorry I tried to keep it to the top 10!) I thought Liv Tyler and Taylor Swift both chose unique and extremely detailed dresses that paid homage to the world of couture. Liv went for a Givenchy Haute Couture gown that is absolutely stunning on her! And Ms. Swift upped her glamour game with a look from J. Mendel.
Did we miss one of your favorite Met Costume Gala looks? Who was your best dressed of the night? Share your thoughts with us! Happy Wednesday!