People sometimes ask what my favorite travel locations have been in India. While there remain a great many places that I have yet to see, in the past three years I've seen many of India's iconic (and lesser known) hot-spots.  Here's my top 10 list in ascending order.
10.) Mumbai: I'll admit to a bias against big cities in my preferences. Indian cities are particularly noisy, smelly, crowded, and frenetic–none of which are characteristics I hold in high regard. However, Bombay has such a unique vibe. From old colonial mansions to shanty-town slums, it's a city like no other.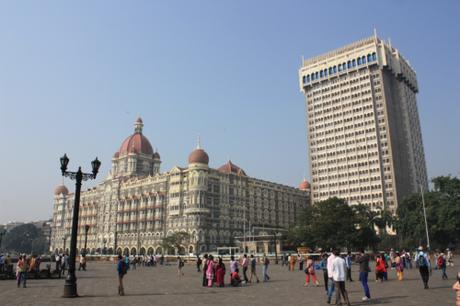 The Taj Hotel
9.) Coffee and Tea Plantations: No. 9 may lack specificity, but there's a common beauty in these verdant, rolling hills–be they in Munnar (Kerala), Madikeri (Karnataka), or the more well-known Darjeeling (West Bengal.) Not only are the plantations scenic, they're also a peaceful place to recharge.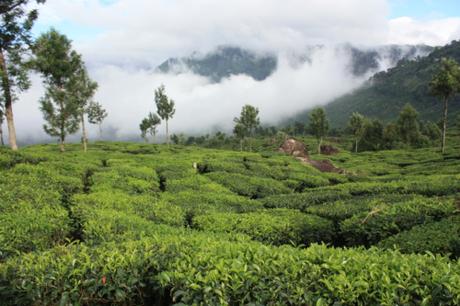 Munnar, Kerala
8.) Khajuraho: This is a quick stop; there's not a lot to keep one in town once one has seen the amazing set of temples and the art that adorns them. However, Khajuraho makes my list because I favor places that have their own feel, and the open eroticism of Khajuraho certainly stands in contrast to mainstream India.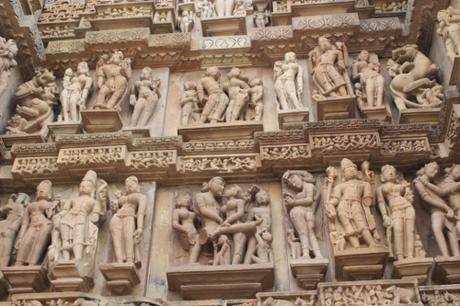 Khajuraho art
7.) Agra (the Taj Mahal and Agra Fort): People are often surprised that the Taj Mahal doesn't come in higher on my list. I'm not saying one shouldn't see it, but it's not among the most impressive sights I've seen in India. This memorial to love is probably the most well-known tourist site in India, so enough said.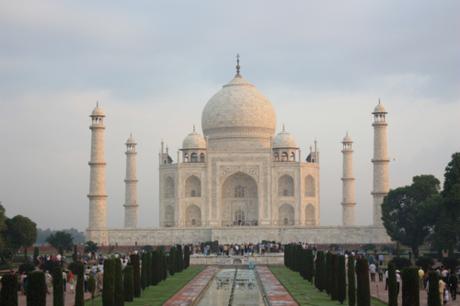 The Taj Mahal
6.) Amritsar: Guidebooks often portray Amritsar as a one-hit wonder, and that one hit is the Golden Temple (i.e. the Harmandir Sahib.) While the Golden Temple is certainly this town's centerpiece, there's more to see (not to mention to eat.) While each Indian state has its own cultural flavor, the Sikh character of Punjab makes it particularly true here.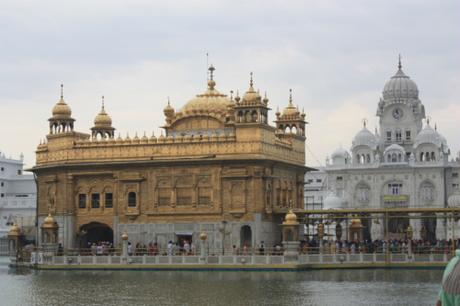 The Golden Temple (Harmandir Sahib)
5.) Kerala's Backwaters: Adrift in the backwaters of Kerala is one of the most simultaneously relaxing and scenic experiences India has to offer.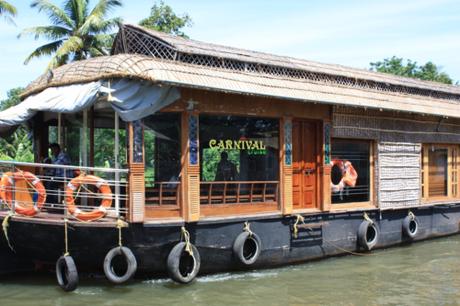 A typical houseboat seen in the Backwaters
4.) The Caves of Ajanta and Ellora: This is one of those places that one has to really want to see because it's not easy to get to. Except for die-hard Buddhists, for whom it is considered an important religious site, relatively few travelers make it to these grand sites. They aren't just caverns but rather entire temples and monasteries carved into the side of mountains.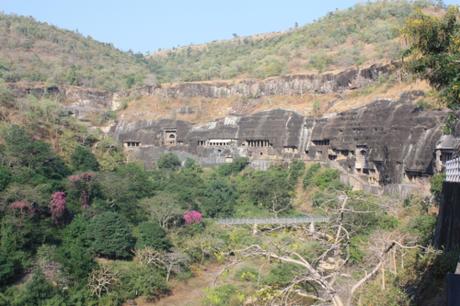 The Ajanta horseshoe bend
3.) Varanasi: Varanasi is both iconic India and–at the same time–a place that has its own unique feel. There are the near-naked holymen, the maze-like back alleys, and the burning ghats where the departed are cremated and have their remains put in the sacred Ganges River.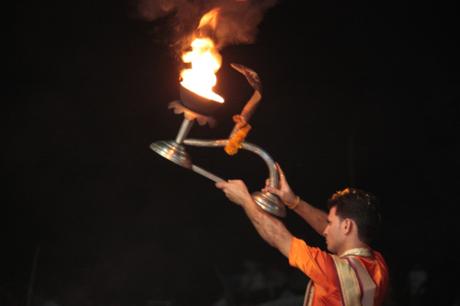 A Brahmin conducting the Ganga Aarti, a daily Hindu ceremony that takes place at the main ghat along the Ganges
2.) Hampi: Until last summer, Hampi had held my # 1 spot for some time. Yes, there are the Vijayanagara temples and monuments, but– even if there weren't–the environment in which this ancient city is nestled is otherworldly. Imagine red sandstone boulders precariously (re: impossibly) perched upon each other with cacti communities and a carpet of green in between.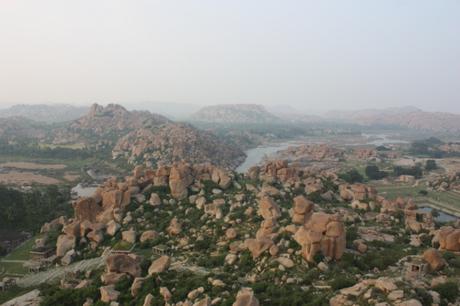 Plus the ruins of a once great Empire.
1.) Himalaya: For peacefulness, beauty, and inspiration of awe, it's hard to compete with the land of snows. Around every corner is some new vista to blow one's mind. The shear grandiosity of these mountains make them my #1.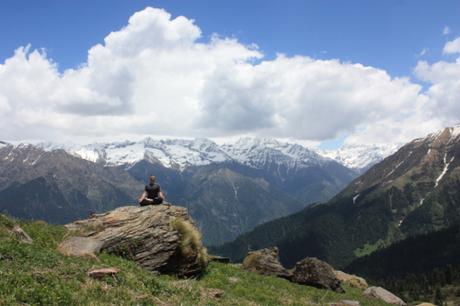 In the land of yogis
By B Gourley
in
India, photographs, Photos, pictures, Tourism, travel
on
May 31, 2016
.