Always wanted a pressure washer, but never sure how much you'll use it? Trust us, this one piece of equipment makes heaps of outside jobs so much easier. With summer finally here and the list of garden chores quickly growing, it will only take one weekend with a pressure washer to make you wonder why you didn't get one sooner.
The results are so satisfying that we're sure you'll find an endless number of things to clean, but here are just ten common tasks to get you started.
Fences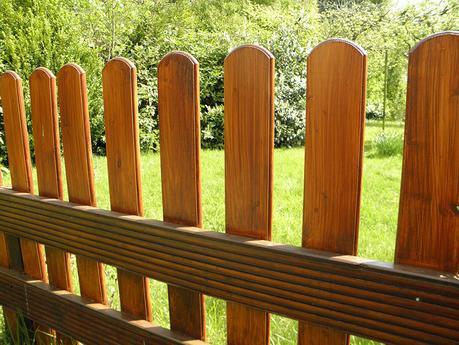 Thinking about replacing your grubby garden fence? Give it a quick blast with a pressure washer first and save yourself the expense. It only takes a few minutes to get painted wood, vinyl or hardened plastic looking shiny and new, and a speedy shower every six months will keep your fence looking enviable. While you're there, give your gates a once over to shift dirt, cobwebs and moss.
Patios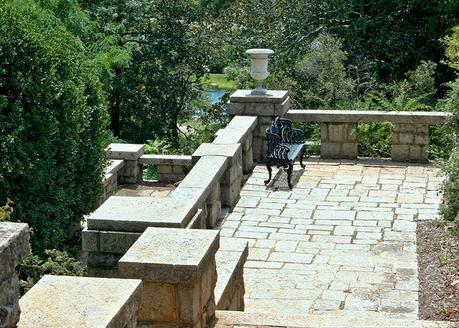 A beautiful patio is the perfect stage for summer garden parties, and a pressure washer is all you need to get yours sparkling. Moss, mud and water marks are no match for your machine, which can also be used on pathways and decking, just make sure you use the appropriate nozzle to prevent damage to more fragile materials. The results are incredibly satisfying.
Barbecues
Everyone loves cooking on a barbecue; nobody likes cleaning one. Take out all of the hassle by using your pressure washer to get rid of accumulated grime and grease in a few minutes, especially in spring before your first cook, and autumn after your last.
Garden Furniture
While you're there, you may as well spritz the patio set you'll be dining on. It's amazing what a difference pressure washing can make to weather-beaten tables and chairs, giving them a new lease of life for the summer (and saving you a small fortune replacing them).
Lawn mower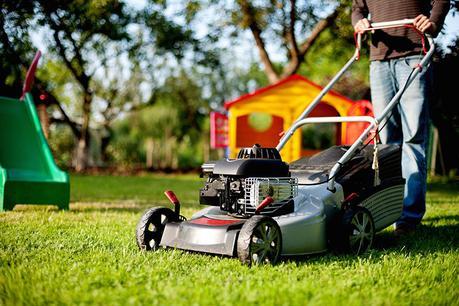 Grassy gunk can slow your mower down, so flip it over and give the undercarriage a wash every few weeks. The same goes for any other heavy gardening equipment, like strimmers, secateurs, ladders and wheelbarrows that tend to get particularly mucky.
Walls
The sides of your house can also benefit from a good scrub, washing away months of rain water, pollution and moss build-up. Gentle detergents can be specifically bought for this task, and a household pressure washer can easily revive a dirty exterior. For particularly tall buildings or stubborn stains, you may need industrial (rather than domestic) equipment, and possibly the expertise of one of the many firms providing building cleaning Sunderland offers.
Garage
Wood, metal or vinyl – a pressure washer can get your garage door gleaming again. There's no need to go scouring bird droppings with a bucket of soapy water, or tangling cobwebs up in your duster, when your pressure washer can get rid of all of it for you. Wash the walls of your garage and, if it's easy to empty, give the floor a spray, too.
Drive
Sharpen your home's curb appeal by taking the time to pressure wash your driveway. Constant use can make older driveways look tired, particularly when oil, lichen and mud gets caught in surface imperfections. A pressure washer saves you the trouble of getting down on your knees with a scrubbing brush, and makes concrete, brick and paving stones look as good as new.
Vehicles
Don't forget to clean whatever it is you keep on your driveway (or in your garage). A pressure washer makes light work of getting any vehicle clean, giving you back hours of your life (particularly if you own a 4×4, van, trailer or caravan). Make sure to use to correct pressure setting for each vehicle though, as you don't want to damage your paintwork.
Wheelie Bins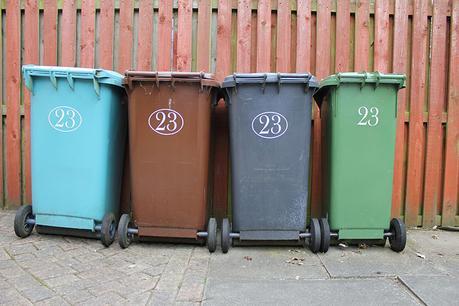 We all know the ungodly odour wheelie bins produce in summer. Do yourself a favour, and the next time your bins are emptied, give them a rinse with your pressure washer. It won't be the most pleasant job, but you'll thank yourself for weeks to come.