Deciding which place to visit is never hard for me, planning the whole trip is. It was the same situation each year. However this year, surprisingly the planning stage turned out to be quite smooth and hassle-free. I booked my flights and made hotel reservations online through Fareoair. The whole process not only helped me save money, but my time too. This year I was going to Singapore. I wasn't looking forward to the flight, because flying economy class is never an easy job. Well the flight didn't turn out to be that bad. I spent the entire time watching movies and catching up on my sleep. Singapore has so many fun places and activities. I loved the diversity and the existence of different cultures. Each place was unique with its own qualities. Here is a list of top 10 places that I absolutely loved. These are a must visit if someone is in Singapore.
10. Sri Mariamman Temple
Sri Mariamman Temple, the oldest Hindu temple in the downtown Chinatown district is a very fascinating place to explore. The temple truly displays the beauty of Dravidian architecture. Within the temple are ornamental decorations and different interesting figures. The temple doors are studded with small gold bells which the worshippers ring as they move through. The temple's architecture and historical significance makes it one of the most fascinating places of Singapore.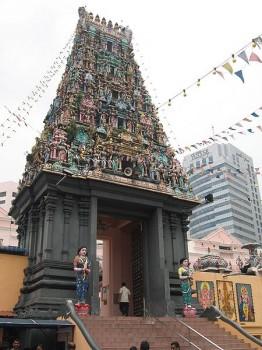 9. Singapore Zoo
Commonly known as the Mandai Zoo, the Singapore zoo has over 315 species. The animals are kept inside spacious landscaped enclosures to give a more natural look. Singapore zoo has the largest colony of Orangutans. Apart from the animals and birds, the zoo also has rides like trams, boats, ponies and horse carriages. It's not only interesting for kids. People from all ages are seen enjoying the nature and observing the habits of different animals.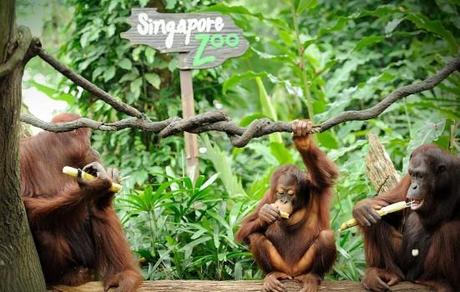 8. Telok Ayer Market
This unique historic building is located in Singapore's central business district. The multiple shops make it a great place for shopping. The evenings of Telok Ayer Market are full of life with live bands playing in the middle. If you like street food, this is the perfect place for it. There is availability of Thai, Chinese, Japanese and even Indian food inside the market. The stalls of freshly squeezed juices and sodas are an additional treat.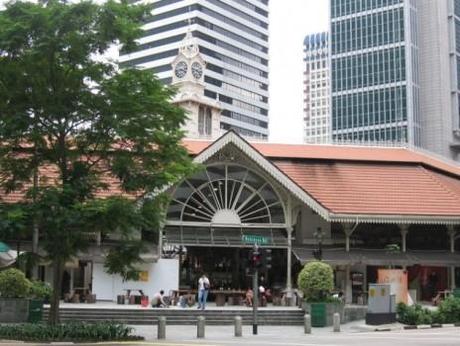 7. Tiger Sky Tower
Located in the center of Sentosa Island, this observation tower offers a great view of Singapore's skyline and a view of the beautiful Island. Lucky visitors may even be able to see Indonesia's Skyline on a clear day. This is the perfect place to take lots of photographs.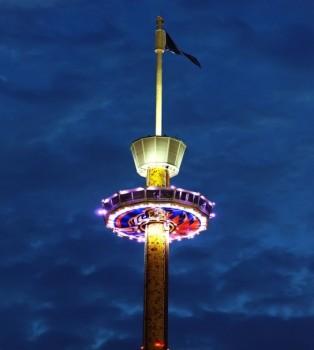 6. Peranakan Museum
A museum is one place that holds the interest of tourists from all around the world. Housed in a school building at Armenian street, the Peranakan museum specializes in Peranakan culture. The world's most distinctive and comprehensive artifacts of Peranakan culture are displayed here. There are also displays of paintings which portray Peranakan lifestyle and culture. Within the museum are Peranakan themed shops and eateries and many ancient objects that hold you fascinated for a long time.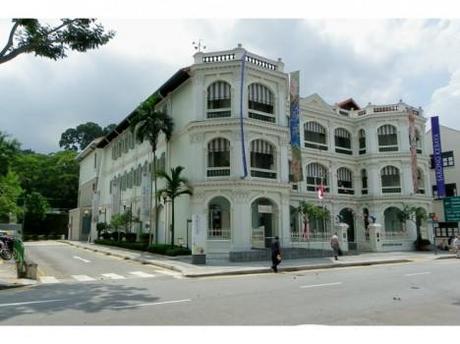 5. Underwater World
Located on the Island of Sentosa, this oceanarium houses more than 2500 marine animals from different regions of the world. Inside the oceanarium is a long tube-like tunnel from which visitors can look at a variety marine life including turtles, beautiful coral reefs, sharks, fishes, eels and stingrays. At underwater world, you can witness the cute pink dolphins in the dolphin lagoon. Other fun activities of this place include swimming with sharks and with the dolphins.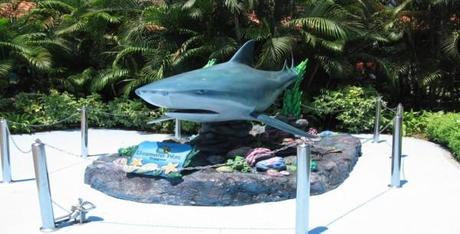 4. Night Safari
The Night Safari is the ultimate place to spend a good time at night. It houses a wide range of species and visitors even get to see some of the endangered animals. The safari is set in a tropical forest and the whole place can be explored on foot or via a tram. There are even food outlets outside the safari where visitors can enjoy a good meal. This is a must visit destination of Singapore.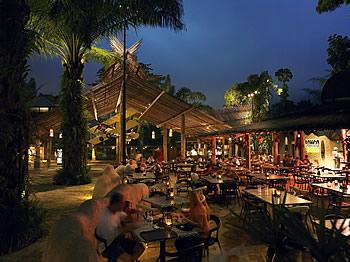 3. Singapore Botanic Gardens
The Singapore Botanic Gardens is a treat for nature loving people. It is a beautiful place and visitors are allowed inside without any admission fee. The National Orchid Garden is the main attraction inside which is a colonial plantation bunglow built in 1886. Other places to explore inside is the Evolution garden, Ginger garden, Botany Centre and Tanglin Gate and Jacob's Ballas Children's garden. The Singapore Botanic gardens also has a small tropical rainforest which offers are a very comforting environment. It is truly a perfect place to spend a quiet evening or to have a picnic.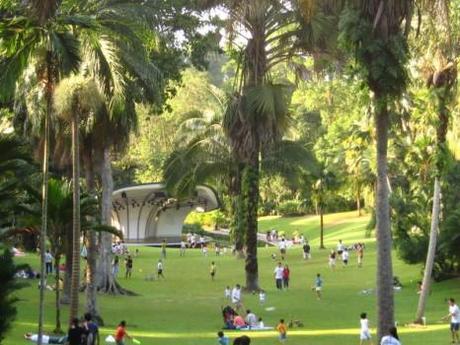 2. Singapore Flyer
As popular as 'London Eye', the Singapore Flyer is a Ferris wheel which has the privilege of being the world's tallest operational Ferris wheel. The site of the wheel is located at an area which is landscaped beautifully. The Ferris wheel has air-conditioned capsules inside which visitors enjoy a stunning view. A ride on Singapore Flyer is a must for whoever visits Singapore.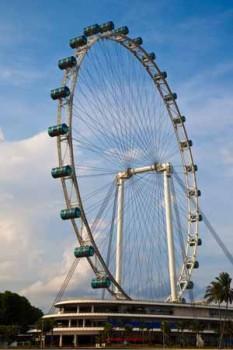 1. Universal studios Singapore
How can you be in Singapore and not visit the popular theme park located on the beautiful Sentosa Island. Being the second Universal Studios theme park in Asia, it attracts a great amount of visitors every year. This place has all the fun in one place. There are total 24 attractions and most of them have been created especially for this park. There are themed zones within the park and each zone is based on a popular television show or blockbuster movie. The park's unique attractions, shopping areas, and dining makes it an ideal place for not only children but adults too.