Last Updated: |

David Valle
Snow cones are a timeless treat. One of the world's most favorite desserts, these frozen sweets have been around for years and have earned a place in the hearts of people everywhere. Their customizable colors are one of the reasons that children and adults alike reach for them when they are at amusement parks, beaches, and sporting events. From rainbows to solid hues, there is a color and flavor that suits every snow cone lover.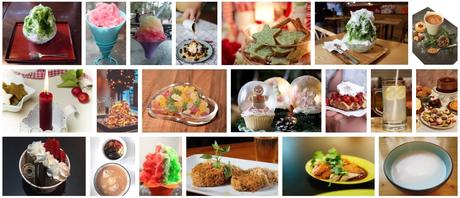 But wouldn't it be great, however, if you didn't have to wait for the fair to be in town or to watch your favorite sports team play just to enjoy a satisfying snow cone? As it turns out, you don't have to wait; snow cones can be made in your very own home using a minimal amount of ingredients. These cups of flavored ice were in high demand even before there was a name for them, and although they have evolved a small amount over time, they are just as big a hit now as they were when they first became popular.
About Snow Cones
Sometimes called snow balls, the first snow cone is believed to have been created in the 1850s when huge blocks of ice were beginning to be sold. Ice wagons would carry blocks of ice from factories to businesses. Children who saw these ice wagons pass by would approach the wagons and ask for ice shavings. Drivers of the ice wagons were always happy to share the ice with the smiling children.
After a while, parents decided that the ice shavings could be something of a dessert for their kids; they began making flavored syrups at home and drizzled these syrups over their kids' shaved ice. One of the first flavors to ever be made was egg custard, a mixture of eggs, vanilla, and sugar. A simple recipe, it was a very popular flavoring. Later, more flavors, such as banana, grape, and cherry, would be created.
Now there are over 100 flavors of syrup for snow cones, making the snow cone a very versatile and sought-after dessert. One of the best things about flavorful snow cones, however, is that they are so simple to make. Although the flavorings can be purchased in stores, parents can know what they are putting into their and their children's bodies by using a few inexpensive ingredients to make snow cones at home.
Top 10 Homemade Snow Cone Syrup Recipes
These are 10 of the best snow cone recipes that will satisfy everyone from the sour candy lover to the soda pop drinker.
A tip for parents: These snow cone recipes can be tweaked by adding alcohol, so you and your friends can have yourselves a fun, little happy hour.
1. Mountain Dew Snow Cones
A snow cone that tastes just like the soda!
Ingredients
Directions
Pour chilled syrup over shaved ice, and enjoy eating soda!
2. Passion Fruit Snow Cones
A snow cone made from real fruit. See here is a best fruit snow cones recipe.
Ingredients
1 cup water
4 tablespoons fresh or frozen passion fruit pulp
1 cup sugar
Directions
Pour liquid into a container, then pour on top of shaved ice. Enjoy!
3. Blue Bunny Bubble Gum Snow Cone
These snow cones taste exactly like bubblegum!
Ingredients
Directions
Pour the mixture over shaved ice, and enjoy eating bubble gum!
4. Pineapple Snow Cone Syrup Recipe
Who says you have to go to a tropical island just to have a tropical treat? The pineapple syrup recipe is only for you! Make it and enjoy.
Ingredients
1 cup fresh or frozen pineapples
2-3 tbs sugar
Directions
5. Kool-Aid Snow Cones
If Kool-Aid makes you smile, then Kool-Aid snow cones will make you grin!
Ingredients
1 cup of water
2 cups of sugar
1 pack of Kool-Aid or any brand of unsweetened drink mix
Directions
Once mixture has cooled, pour it on top of shaved ice and enjoy a frozen Kool-Aid snow cone!
6. Watermelon Snow Cones
A healthy watermelon dessert with no added sugar!
Ingredients
3-4 cups of chilled watermelon sliced into chunks
Directions
Blend watermelon chunks.
Strain watermelon liquid into a container.
Pour liquid over shaved ice, and enjoy a low-calorie, tasty dessert!
7. Sugar-Free Snow Cones
These snow cones are good for diabetics and for those who are watching their caloric intake.
Ingredients
Directions
This recipe makes 8 servings.
8. Rainbow Snow Cones
Taste the rainbow!
Ingredients
3 or more fruit of your choosing chopped into chunks
2-3 tbs of sugar per fruit
Directions
Combine the sugar and 1 fruit in a medium saucepan.
Simmer until the sugar has dissolved and the fruit has softened. This generally takes between 3 and 4 minutes.
Pour the fruit mixture into a food processor, and blend until it becomes a smooth puree.
Strain mixture to receive any seeds or bits.
Pour into a container. Refrigerate any unused syrup.
Repeat these steps for each type of fruit.
Scoop shaved ice into a paper snow cone cup.
To make your snow cones resemble a rainbow, pour each flavor syrup into a line over your shaved ice.
9. Pickle Snow Cones
Sour snow cones? Sweet!
Ingredients
Dill pickles
Fruit juice pouches (Freeze prior to making snow cones. Each pouch makes 1 snow cone.)
Gummy bears
Sour patch kids candy
Sour twizzlers candy chopped into 1-inch thick pieces.
Pop rocks candy
Directions
Mix gummy bears, sour twizzlers, and sour patch kids in a bowl.
Chop dill pickles into tiny chunks.
Cut one frozen fruit juice pouch along the top, and pour frozen contents into a cup.
Using a spoon or fork, mash frozen fruit juice until it is the texture of shaved ice and is no longer in one big, frozen block.
Add candy mixture.
Add pop rocks.
Mix everything together, and enjoy the sour/sweet sensation!
10. Strawberry Snow Cones
A cone that is as sweet as the fruit, itself!
Ingredients
Directions
Pour your strawberry syrup over shaved ice, and taste the delicious sweetness of strawberries!
Conclusion on Homemade Snow Cone Syrup Recipes
Snow cones will never go out of style. They will always be in demand because of their versatile flavors and simple recipes. There is no frozen treat that can compare to snow balls nor that can make people feel as though they are consuming actual snow. Snow balls were a hit from the beginning and are sure to remain loved by many for years to come.
And now, we hope you will taste and love these top 10 homemade snow cone recipes. If you need more, just write us here: Contact Us. We are waiting to hear you.