"Dogs, lives are short, too short, but you know that going in. You know the pain is coming, you're going to lose a dog, and there's going to be great anguish, so you live fully in the moment with her, never fail to share her joy or delight in her innocence, because you can't support the illusion that a dog can be your lifelong companion. There's such beauty in the hard honesty of that, in accepting and giving love while always aware that it comes with an unbearable price. Maybe loving dogs is a way we do penance for all the other illusions we allow ourselves and the mistakes we make because of those illusions."
― Dean Koontz, The Darkest Evening of the Year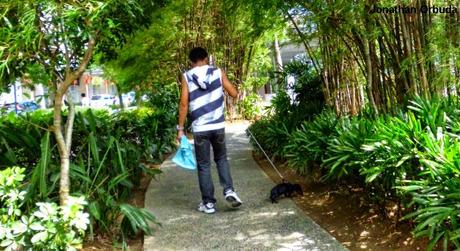 Let me share you a story  
Man : I will spend part of my life with you. Dog : Why? Man :  Yes because I have to work for a living weekdays, and I have weekend getaways  during my rest day.  Dog: I understand Sir. I will wait for you. Even though "YOU ONLY SPEND PART OF YOUR LIFE WITH ME" I will promise "THAT I WILL SPEND MY WHOLE LIFE WITH YOU.
I almost cry when I read this short story of loyalty.  Therefore I was inspired to post about dogs. Let me share you my TOP 10 dogs I've met in the middle of my Journey. 

1.
Yurie
a mini dachshund breed was my First Dog. At first I am not really aware and knowledgeable how to nurture a puppy. I just let him walk outside my apartment without any completion of his immunizations. I thought that he was healthy enough to roam outside, until one day I just saw him vomits. He looked so sick and his appetite was also alarming.  I quickly brought him to the Pet Clinic – But unfortunately He wasn't able to make it. 
I was very devastated that time. I blamed myself due to my negligence. I was mourning and decided to buy right away a new one – that was
ROCCO
the Pomeranian. He was with me in some of my travel like Firework display in MOA and etcetera. The bond between the two of us was strong – more than a best friend, it's like a companion.  Until lately when I had my long travel , the only thing I can do is to leave him inside the apartment for five days with foods and drinks. But I was thinking "TOO UNFAIR FOR HIM" . So since I can no longer fulfill my responsibilities towards him,  I decided to sell him to my friend "I SOLD MY BESTFRIEND"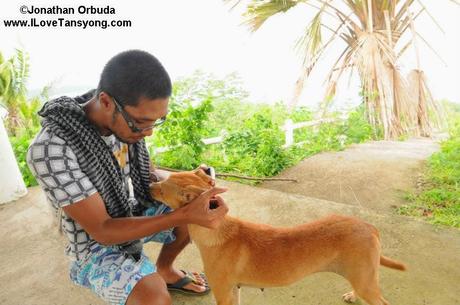 2.I met this ASPIN during my Marinduque Travel, July 7, 2014. When my team decided to trek going to Luzon Datum, we saw a nipa hut at the jump off location of the hill. We dropped by and converse the local owner of the nipa hut. "Kuya malayo pa ba? "My friend asked. "Wag kayo mag alala, ipapasama ko sa inyo ang aso ko" the local said. We went ahead towards our destination and that ASPIN guided us. "INSTANT TOUR GUIDE"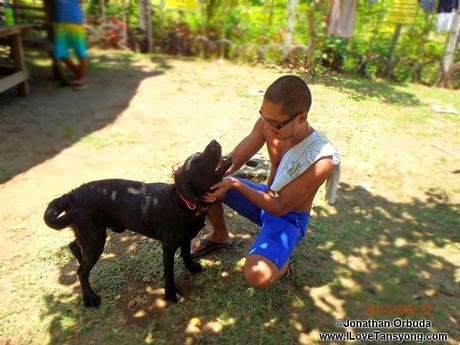 3.JANUS THE LABRADOR – I met this very intelligent dog during my Real Quezon Travel. His owner is Duane whom I used to be a co-traveler in some of my travel like Zambales .  This dog is very smart; he can even swim towards the sea just to retrieve his ball. Amazing Dog. Of course I played with him the whole time I was there.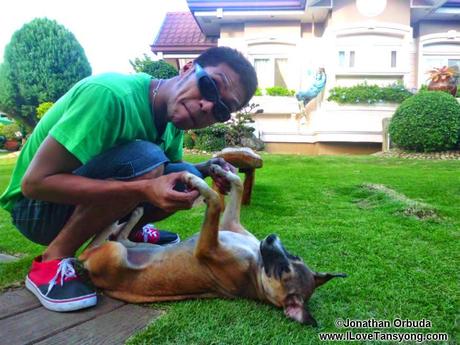 4.Another ASPIN from Palawan – I met him at vicinity of Baker's Hill. I was wondering why he stared at me. When I went into him, he started to play with me. "IS IT HOW DOGS WELCOME THIER GUEST"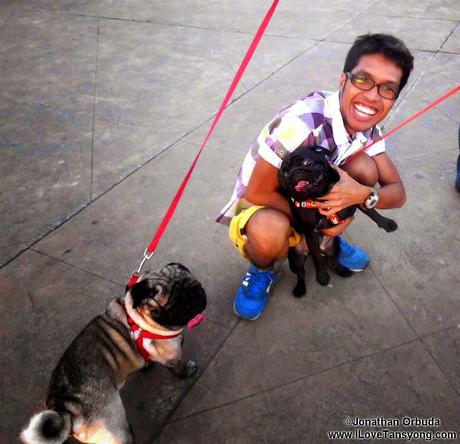 5.Give it Up for the Best Companion Dog – PUG.  The Pug is a breed of dog with a wrinkly, short-muzzled face and curled tail. The breed has a fine, glossy coat that comes in a variety of colours, although most often fawn or black, and a compact square body with well-developed muscles. I Met these pair at Luneta Park .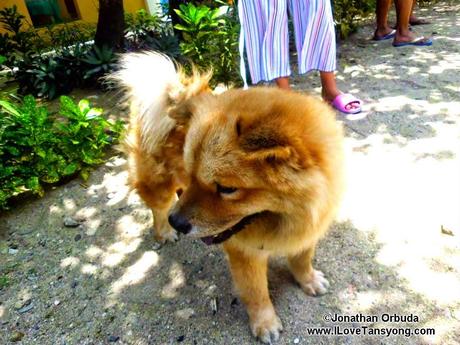 6.Next in the Line is CHOWCHOW - The Chow Chow is a dog breed originally from northern China, where it is referred to as Songshi Quan, which means "puffy-lion dog". These CHOWCHOW is owned by a resort owner in Puerto Galera (we were guests). I met this dog during my Puerto Galera Escapade last holy week.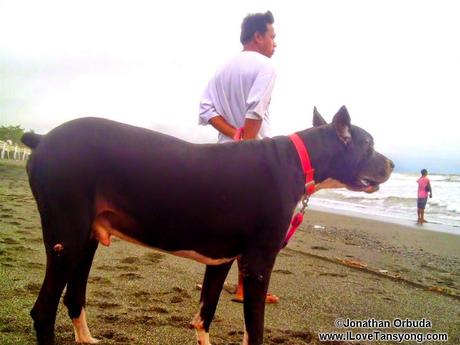 7.Coming Up next this Huge DOG- at Sabang Beach during my Baler Travel. I was scared at first to touch this dog coz he is very big - as big as the waves for surfing.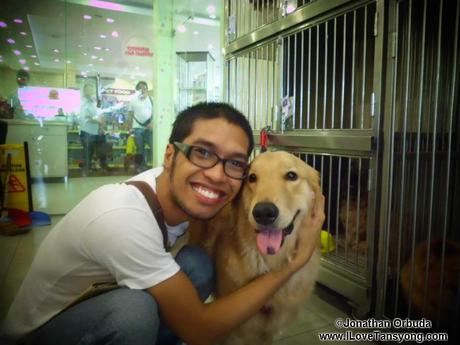 8.Golden Retriever-  I met Him at SM MALL of Asia. this a large-sized breed of dog were bred as gun dogs to retrieve shot waterfowl such as ducks and upland game birds during hunting and shooting parties, and were named retriever . But now he is now in urban zone-In MOA to be specific.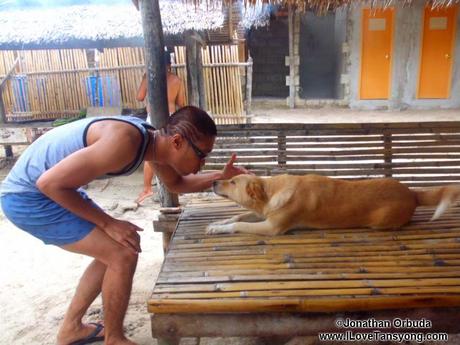 9.HUNGRY DOG in Pristine Beach, Puerto Princesa is the number 9 spot. Once you will visit the beach, you will notice innumerable dogs roaming around. You just be cautious of you foods or else they will steal it.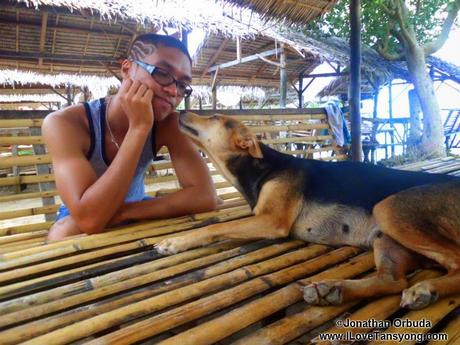 10.Last but not the least is another SWEET ASPIN DOG in Puerto Prinsesa City. Same location in Pristine Beach Vicinity.  I thought all the dogs at the vicinity were "PATAY GUTOM" but I noticed this Dog at one cottage. Sleeping. 
Truly, Dogs are not our whole life, but they make our lives whole. They are better than human beings because they know but do not tell.