Turns out, change is the name of the game. While movie titles may not be a big deal for the general crowd, our filmmakers would definitely disagree and put their entireties into protecting their movies from going through spasms on their way to the screen. Name changing ceremonies are usual occurrences for Bollywood and we forward a list of 10 films that changed their titles before releasing.
In order of the latest release dates, they are:
Here's the most recent film that went through a change. Initially named 'Padmavati', heavy protests led by the Karni Sena left the whole country unstable. After going through a series of endless controversies, Sanjay Leela Bhansali's 'Padmaavat' finally saw a release date combined with some good amount of drama.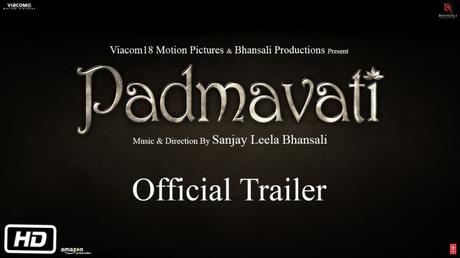 The romantic drama film directed by Nikhil Advani and produced by UTV Motion Pictures was originally called 'Saali Kuttiya.' The filmmakers were compelled to change its name to 'Katti Batti' to avoid controversies and to get clearance from the censor board.
Sohail Khan's 'Jai Ho' which is the official remake of the Telugu film 'Stalin' directed by A. R. Murugadoss was originally called 'Mental'. Starring Salman Khan, the film's name had to be changed because according to the filmmakers, it could have negative implications.
Directed by Shoojit Sircar and originally named 'Zaffna', 'Madras Cafe' draws its inspiration from the assassination story of Rajiv Gandhi, the former Indian Prime Minister. Since the film received tremendous pressure from Sri Lanka, the title of the film had to be changed.
Milan Luthria's 'Once Upon A Time In Mumbai Dobara!' was called 'Once upon a time in Mumbai 2' before its release.
The film was not a sequel to its first film, so the makers decided to change the film's name.
Director Zoya Akhtar had actually named 'Zindagi Milegi Naa Dobara', 'Running With The Bulls' but she subsequently changed it to a line from Rock On!'s title track. We like ZNMD as ZNMD, won't you agree?
Yash Chopra's last directorial venture, 'Jab Tak Hai Jaan' was initially named 'Yeh Kahan Aa Gae Hum' and it will remain etched in our minds and hearts. Who else would make the "Badshah of Bollywood" romance the way Yash Chopra did?
Apparently, 'Yeh Kahan Aa Gaye Hum' was also the supposed titled for 'Veer-Zaara', but things didn't work out the second time as well. Wasn't meant to be, eh?
'My Name is Khan' is undoubtedly Karan Johar's best performance as a director. The film was initially named 'Khan' but Johar decided to change it to something more meaningful. Sounds better?
The comedy-drama directed by Priyadarshan and produced by Red Chillies Entertainment had to change its name to 'Billu' because the barber community went forward to protest against its title. Followed by agitations, the filmmakers were forced into changing the title of the movie to 'Billu'.
Did you know that our very favourite 'Jab We Met' by Imtiaz Ali was earlier named 'Punjab Express' and then 'Ishq Via Bhatinda'? In fact, the director even had the script of Jab We Met ready which was then titled 'Geet'. Imtiaz then took to audience poll and then the title of the film was finalised. It was Pankaj Kapur, Shahid Kapoor's father who suggested the film's final title.
Also READ/WATCH other listicles: