Over the years, Tamil movie industry has grown into a mammoth size with plenty of actors, movies, songs gaining popularity all over the country. Many of the Tamil films, along with other South Indian movies are being dubbed or remade in Bollywood and other languages.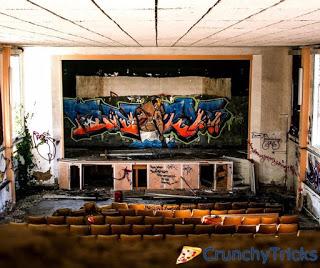 With an increase in Tamil films, the Tamil movie fans and viewers have also increased. Because of this, the websites that show Tamil movies online are now very popular among the citizens.
Below we have mentioned 10 Websites to Watch Tamils Movies Online. Many of them also have other Tamil entertainment programs and music to enthuse the viewers. So check them out!

This website has an extensive list of Tamil movies in its kitty. Apart from many new and popular Tamil films, there are also Tamil TV Shows, News, Latest Tamil songs, entertainment news and other popular Tamil programs. This site also features an excellent list of HD and DVD movies which you can find easily.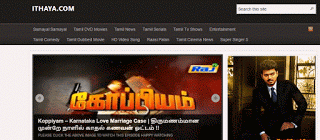 You can also search for a particular movie or program in the search bar at the top right corner of the website window. The users can leave their comments after watching a program. There is a special section for Tamil Dubbed movies too. Altogether, the site has an excellent user interface with everything that it provides sorted into categories.

Thiruttu VCD features over 3500 movies. The website shows the average rating of the film along with each film to make the task of choosing a random moving easier for a user. You can also search the website for a particular movie.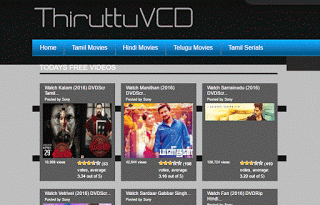 Apart from offering a wide variety of Tamil films, there are movies in other South Indian languages such as Telugu and Malayalam. There is a section for popular Hindi movies too. This website has movies that date back to 1930's and beyond.
The movies have also been sectioned based on the lead actors, directors, music directors and other criteria so that viewers can pick a movie of their favorite actor or director. Music, comedy are the other clips available on the website.
Bottom line, the audience is assured to find some movie that would interest him, so this is a site to go positively for.

You get to watch latest movies on this website. The advertisements are also less in number. There is no special section for HD movies or DVD movies, so if you are looking for high quality, then you may not succeed in finding it. There is an excellent collection of Hollywood movies that have been dubbed.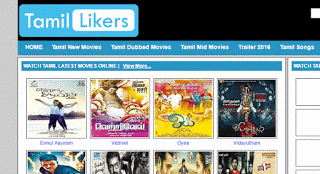 The films have been divided into New and Mid Tamil films. There are Tamil movies songs and album songs to satisfy the music adherents. And there are many recipes videos, TV shows, television serials, Comedy Clips, Fitness videos and much more in store!

Cool Tamil has a satisfactory collection of Tamil movies and Tamil HD movies. There are Tamil dubbed films and also a compilation of best movie scene. The views corresponding to each movie clip is given so that the viewer can have an idea about the popularity of the video.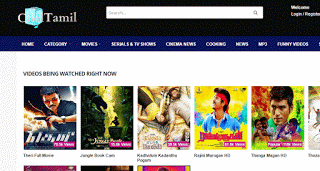 The user can create an account, and there is the sign in options available. There are television Serials, TV Sows, Tamil News, Cooking and a compilation of Funny videos. The users can also tune into some music on the website.

There are around 5000 movies on this site spanning over movies from the 1930's. There are also latest video collections too! However, not much choice is given on other video clips, and the site is a pretty much dedicated one for movies alone.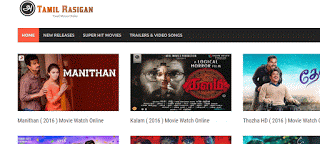 There are trailers and videos of upcoming and popular songs that you can watch on the website. There is a category dedicated to HD movies where high-quality movies can be watched.

Raj Tamil has latest movies and Tamil dubbed movies. The website also offers many of the favorite TV shows and TV serials from some of the most popular local Tamil channels such as Vijay TV, Sun TV, Zee Tamil and Polimer TV. Some of the traditional Tamil FM channels can also listen to using live broadcast.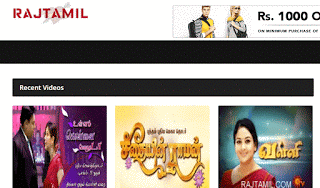 Popular Tamil songs and comedy clips from movies can also be viewed in Raj Tamil. This site is an excellent option for latest Tamil flicks.

Cute Tamil is a highly recommended website because of the assortment of movies that it has. There are latest Tamil flicks and also DVD and HD movies. The number of viewers and ratings of the film are given in a concise form to make a fair judgment of the film. Also, there are reviews too! For kids, there is an animation segment that is exciting.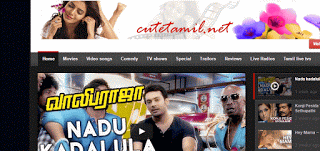 Some of the best-picked TV Shows from favorite channels can also be viewed on this website. There are comedy clips and tailors of latest Tamil flicks. And there are FM radios and video songs.
The website has an appealing user interface with categories and sub-categories for almost all kinds of entertainment it provides. You can also sort the movies based on views or likes and even search for a particular clip. This website is highly recommended.

A collection of good movies, regarding video and audio quality, are available in Tamil Yogi. Good quality Blu Ray and HD films are the best takeaways from the website. It also has HD songs to entertain the viewers. One annoying feature is the number of ads that pop up on almost everything you click.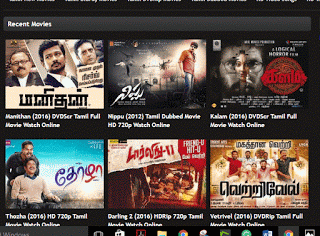 The trailers of the latest Tamil films can also be watched here. The website provides just movies and music only and is not recommended for other entertainment programs.

The fewer number of advertisements and good loading speed are the attractive features of Kathal Tamil. The movies are sorted in alphabetic order. They can also be viewed based on the genre so that you can correctly find an action, drama or a thriller movie; whatever may your choice be.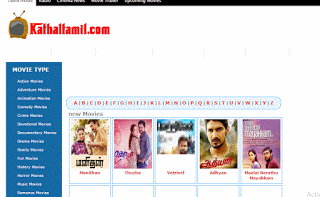 Movies of your favorite actors can also be found on the menu quickly. Many Hollywood movies have been listed in the dubbed movies category. The site also has latest film news and trailers to offer. And there are many Tamil songs to listen to.

There are good quality HD and DVD movies available on the website. Tamil short movies and music are other attractions. Viewers can also download songs.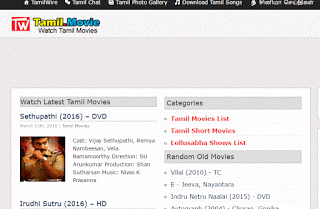 Although the adverts and pop up ads are a little frustrating when you open the site, once you start watching the movie, they disappear.
So the viewing experience is still good if you have an internet connection with a decent speed because most of the sites are fast once they are loaded.
Try out these websites and add a little more glamor and glitz to your daily dose of entertainment!