This week we're looking at technology and innovation; an ever-changing and exciting area that in recent times has become more and more involved and influential in its relationship with travel and tourism. Today we consider 10 of the best gadgets and apps for the tech-embracing traveler putting the IT back into 'getting away from IT all'.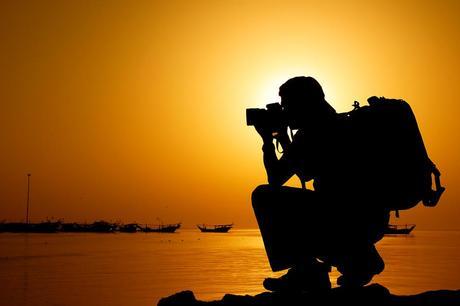 Photo courtesy of JD | Photography
The endless number of products aiming to enhance your traveling experience is mind-blowing. Whilst some will leave you truly amazed at how advanced technology is becoming and scurrying to make additions to your Christmas lists, the vast majority seem somewhat pointless and would last no more than a few fiery minutes in the Dragon's Den.
Frontier top 10: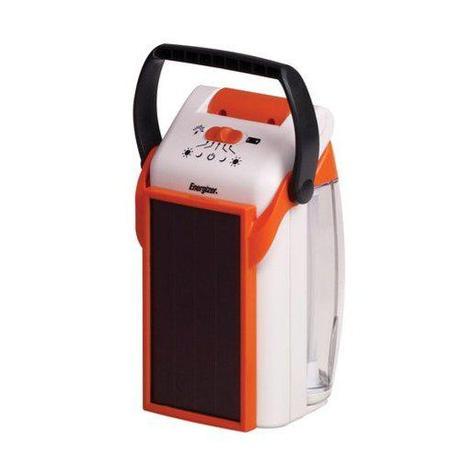 1. Energizer Solar-Powered lights range
Energizer has two excellent solar-powered light/torch products. The Solar Lantern provides 66 lumens of white light from its 8 LED's. The user can choose between 5 power-source options, with the full solar option allowing approx. 2.5 hours of bright light from approx. 5 hours in direct sunlight. However, with battery backup, you shouldn't ever get into any difficulty. Also has the choice of direct beam or 360 degree lighting. The Solar Spotlight offers a solar-powered classic torch option, which is also handily water-resistant.
2. Bheestie Bag
A common problem with taking expensive gadgetry out-and-about is water damage. The helpful Bheestie Bag will dessicate your damaged goods by sucking out any water inside. Its creators claim it works twice as well as the common DIY technique of using a bag of rice.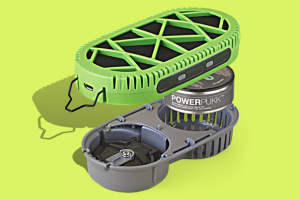 3. PowerTrekk Charger
An alternative to the solar and dynamo powered chargers featured elsewhere in this list, the PowerTrekk charger uses water as its power source. A little water is all this brilliant device requires to charge your smart phone or iPod, which attach via USB. The H2O supplies hydrogen which is stored in solid form within replaceable cartridges costing £1.20 each.
4. Powertraveller powermonkey-eXplorer
The award winning powermonkey-eXplorer is a solar charger for all your important gadgets. Comprised of 3 main sections, the solar panel, the battery and the mains charger, it offers a backup to the wondering traveler who can't guarantee a dependable power source. With the option to store power from both solar and mains sources, this is a handy little piece of kit to have in your backpack for sure.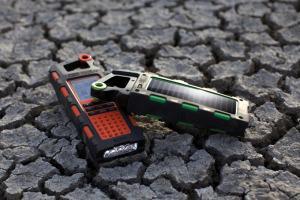 5. Eton Axis and Raptor
Eton offer a range of very useful products for the backpacker. Their Axis safety hub is a 3-in-1 dynamo powered mobile phone charger, AM/FM radio and torch. They also produce the Raptor, a slightly expensive solar charger/digital radio with all-terrain guidance functions such as altimeter, barometer, compass and weather alerts.
6. Wedge door stop/alarm
The clever little Ila wedge might provide you or your family and friends with just the piece of mind needed to fully relax and enjoy your travels to the max. Placed in front of a closed door, any intrusion will set of an alarm, as well as stop the door being opened further. Clever.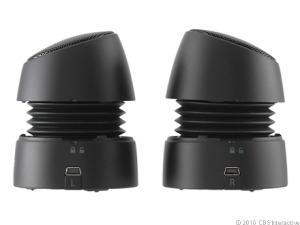 7. Travel speakers
Sometimes it's nice to listen to your tunes without having to use headphones. Nowadays, there are lots of travel speakers which offer great sound for minimal cost and size. The Altec Orbit is a compact and affordable portable mini-speaker that supplies excellent surround sound. For ultimate portability, the iHM79 by iHome magnetically connect to each other to form a neat capsule shape which unscrew to offer a surprisingly big sound. These also come with rechargeable batteries and a nice protective carry-case. Several products, such as the K-Box also offer the ability to turn almost any surface into a speaker, a great alternative to bulky speakers despite compromised sound quality.
8. Bottle Top Tripod
This little product is an excellent little idea. Aimed at anyone who takes photography a little more seriously than your average tourist, but not so serious that that's why your travelling, the bottle top tripod transforms any bottle into the means to produce a steady hand which is so often the downfall of a nice backpacking photo. A cheap investment I'd say.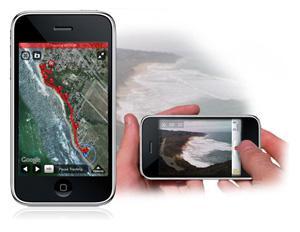 9. Every Trail (Travel app)
This popular travel app allows you to create interactive personal maps as you move around. Maybe not for those of you who long to get lost in isolated or exotic locations, but this provides the socially-minded 'sharer' with the ability to instantly upload photos, info and tips wherever you might be. You can also access tips from people who's footsteps you are following. A great way to make people jealous who are slogging away back at home.

10. TripIt (Travel app)
TripIt claims to "drag traveling kicking and screaming into the 21st century". It achieves this by taking the headache out of organising travel plans. It will access your email account and form neat travel itineraries from any bookings or plans you might have made. You can then access these itineraries online or on your mobile device.
 
If you have any genius suggestions for travel gadgets or apps that haven't been made yet, or even if I've missed something important, feel free to comment.
By Alex Prior