Happy Monday, everyone! I am sorry for the lack of posts, but my entire family has been under the weather. I used the last few days to rest up a little bit and for now I am feeling much better. As you know, I have been trying out Too Faced's Sweet Peach Collection. Today I am reviewing their new Creamy Lip Oil in the shade Peach, Please!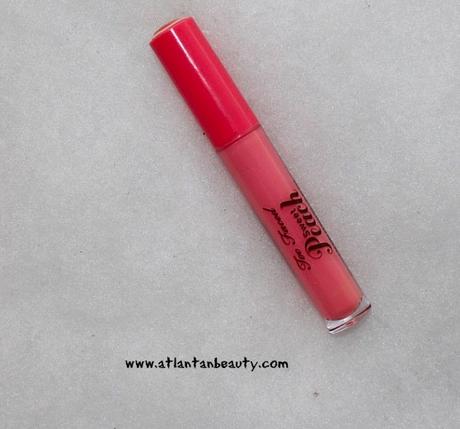 This color actually isn't peach at all. It is a vibrant light pink with just a hint of coral. I wasn't too crazy about the color at first, but the more I use it, the more I like it.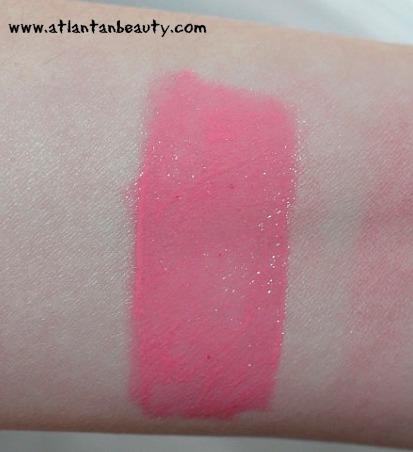 Two layers of product.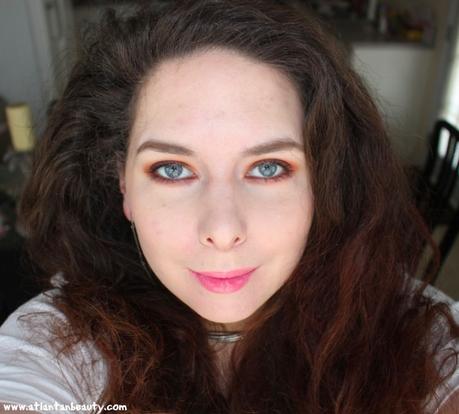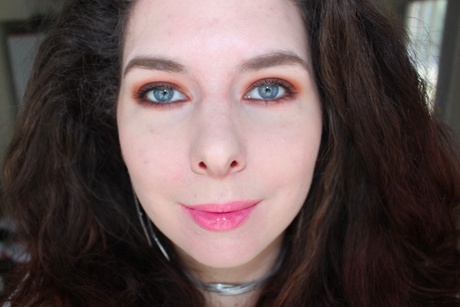 These glosses are interesting in the sense that they don't feel like a true gloss. They have more of a creamy consistency. As a result, you don't get the thickness or stickiness of a gloss. It feels very lightweight and hydrating on the lips. The color payoff is pretty good, but I still like to apply two layers to reach maximum opacity. What makes these unique is the fact they stain your lips. So even after the shine wears away, you are left with a pretty pink wash of color. Reapplication isn't necessary, but I like to maintain the wet, glossy look. Plus if you aren't careful, the residual stain can look a bit patchy as you will see in my pictures. I also didn't exfoliate my lips like I would normally do. Oops.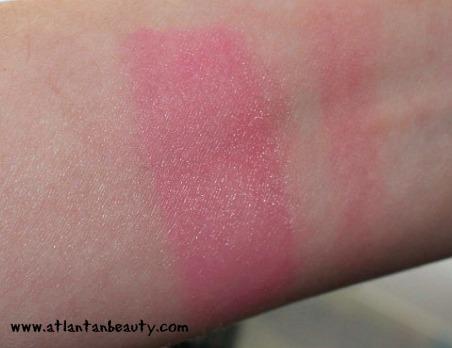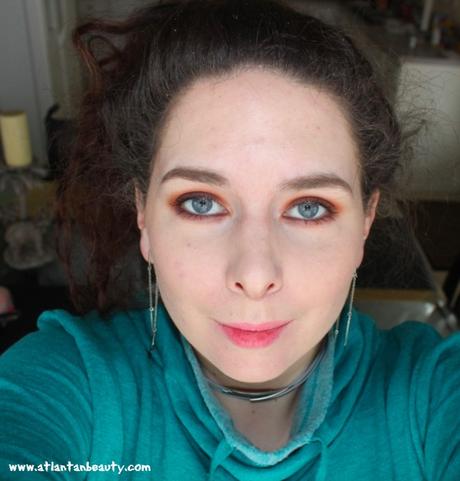 The shine itself lasts for about two hours on me, maybe more if I don't eat or drink anything. These lip oils are infused with peach essence, coconut oil, and vitamin E. They do feel quite nourishing and my lips never feel dry when I wear this. Everything in this collection smells like peaches, including the lip oils. I love the scent of the eyeshadow and face palette, but the lip oils have a very synthetic scent and taste. I am not sensitive to scents at all, but I do find it to be a little off putting. It isn't bad enough to keep me from using the product, though. Just keep that in mind before you buy it. I love the packaging. The lid matches the shade you buy and it has a cute little peach at the end of it. The tube is clear so you can see the product inside. The applicator is perfection. It is longer and more narrow than your typical doe foot. It also has a little bit of give, so it is amazing at reaching all of the contours and grooves of your lips.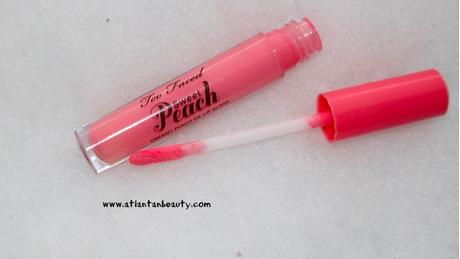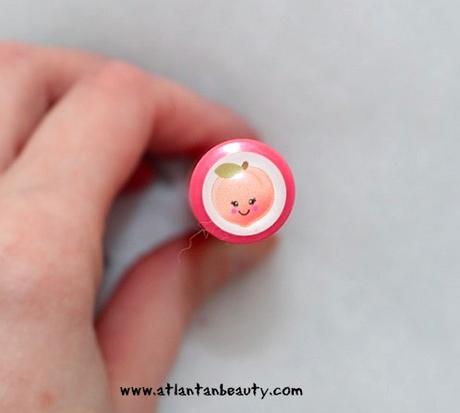 So far, I love this. I wasn't sold on it at first, but the more I use it, the more I like it. It is perfect for those "no makeup makeup" kind of days because it gives you some color without being bold or intense. Plus the shine makes my lips look fuller, which is always an added bonus.
They are $19 each and you can find them at Ulta, Sephora, and the Too Faced 
site.
I will go ahead and warn you that I *might* only get two posts up this week. It just depends on if I continue to feel better.
See you soon!