FirstLadyB | Connecting Faith and Hollywood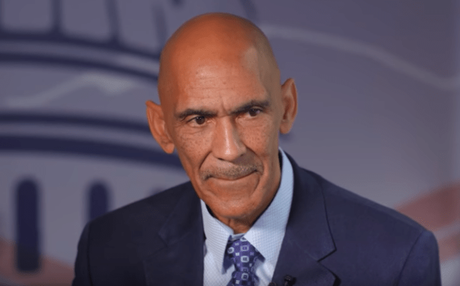 Super Bowl winning coach, Tony Dungy believes God has him at NBC to be the voice of the Christian athletes who want to speak up about their faith.
"I feel like that's one of the reasons God has me at NBC, to be the voice for some of these Christian athletes who want to say those things," he shared during an interview with CBN.
Dungy says Christian athletes should be free to talk about their faith in the same way other athletes speak about issues that are important to them.
"I think people have to understand that Christian athletes have the same ability to espouse their views as anyone else has and if we ask them a question about, what is allowing them to play well, and they say, 'It's my faith in Christ' or 'It's the Holy Spirit,' we can't hold that in and we can't begrudge them of that."
Dungy was on CBN News to discuss his new book series with his wife Lauren,  'Austin Plays Fair: A Team Dungy Story About Football.'