This is the second last of my picture log of my trip to Tokyo in autumn last year (2013). I'll finish up with my haul for that trip and this year, I'm going back again! With the same group of people! (now you know how much we love the country, haha)
Wrapping up the series with our trip to Harbs which is a cafe serving a whole myraid of the most delicious, light tasting cakes (I don't have a sweet tooth so I actually prefer the sandwiches, but the cakes are not bad too!) as well as our visit to Yushukan Museum!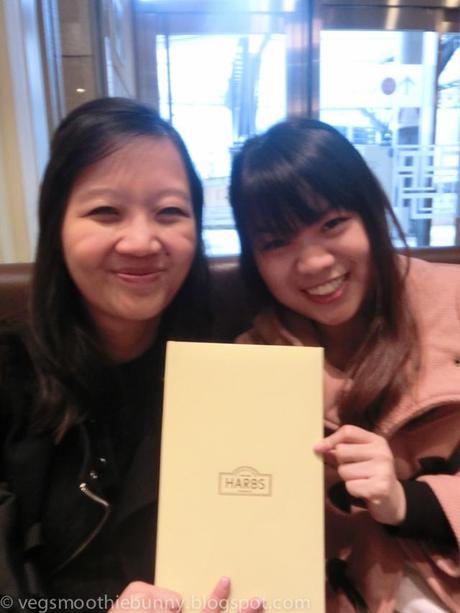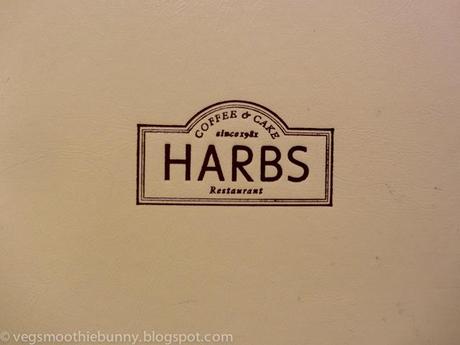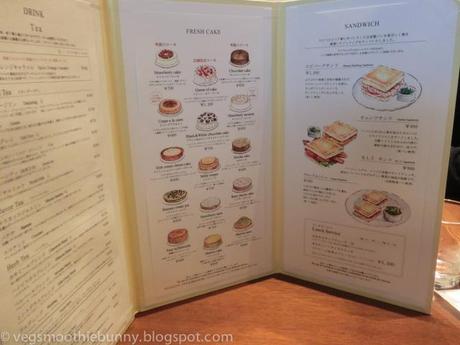 I love menus that look like they were hand drawn and coloured. Too cute :)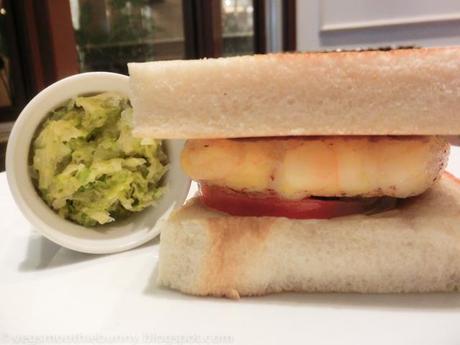 That prawn patty T.T What I wouldn't give to take a massive bite of it right now! We also had the omeltter sandwich (such a fluffy egg and the most amazing soft, toasted bread)
The desserts I highly recommend would be the mille crepe cake (it's famous for it), the aged cheese cake and the banana chocolate. Actually everything is pretty good and the ambience is really lovely.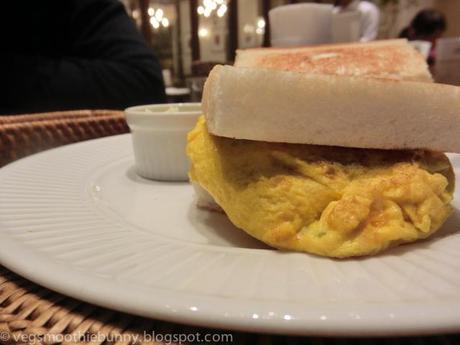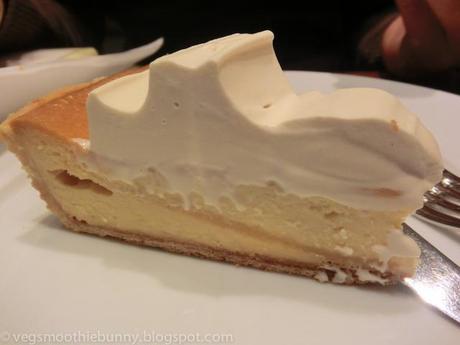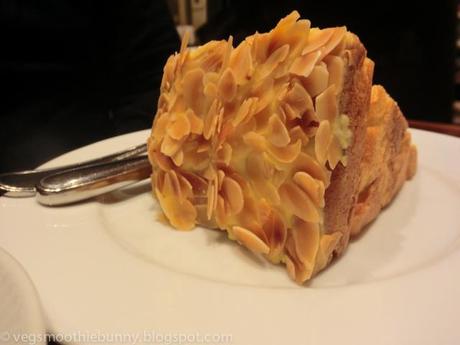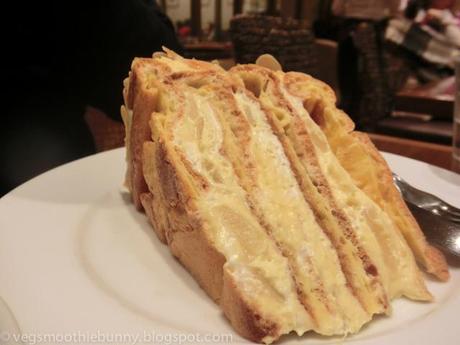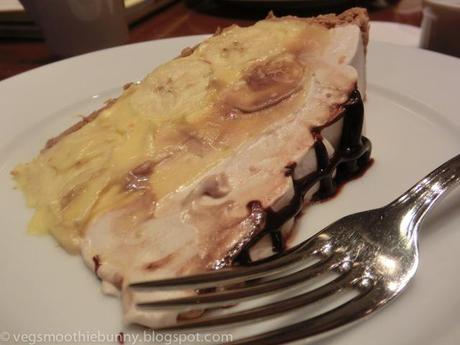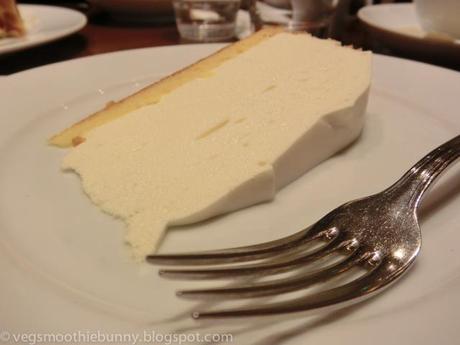 Harbs Cafe
www.harbs.co.jp/harbs
6-10-2 Roppongi, Minato, Tokyo 106-0032, Japan
Opening hours: 11:30am- 9:30pm
With our tummies filled we head off in the light drizzle to
Yushukan Museum
! If you've never heard of it, the museum is a Japanese military and war museum located within a shrine which is dedicated to the souls of soldiers who died in WWII.
Truth be told, my friends and I went to the museum partly because we wanted to check out the discrepancies between what we know and what is preserved in the heart of Japanese history.
I must admit I walked in only with the intention to search out and see for myself said discrepancies but walked out feeling a slight twinge of sadness and admiration for the humility and courage of the Japanese emperor.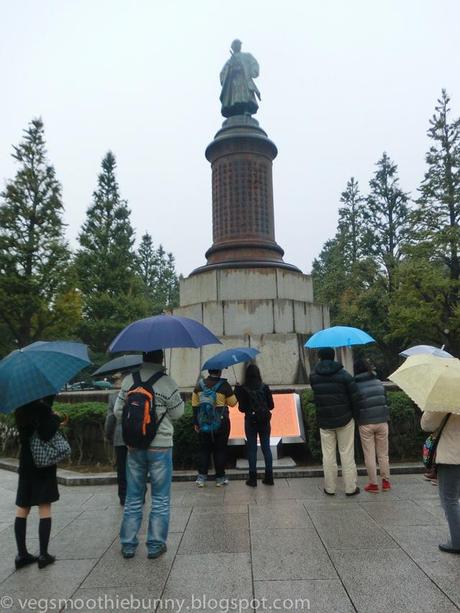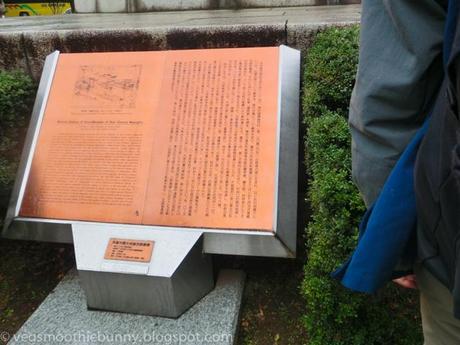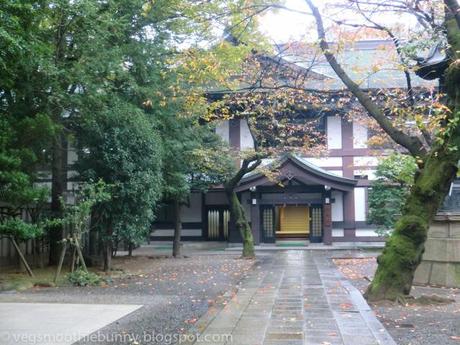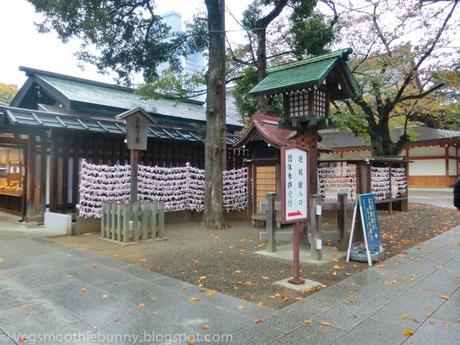 Autumn is just such a lovely time to visit countries with four seasons :)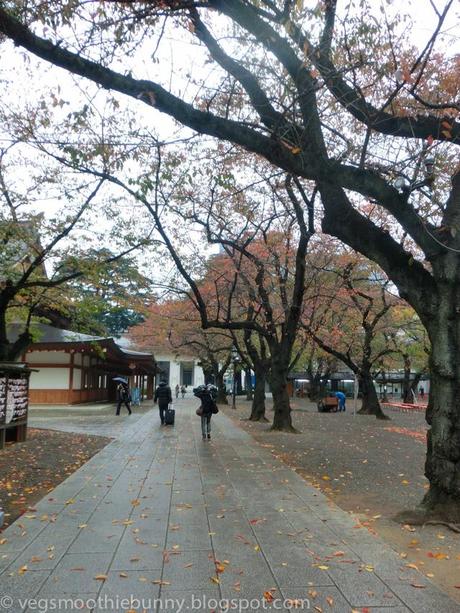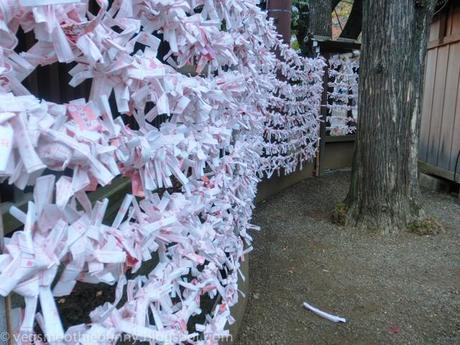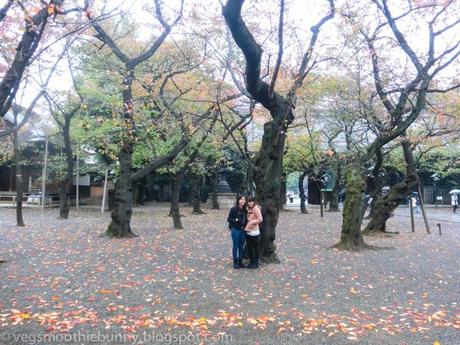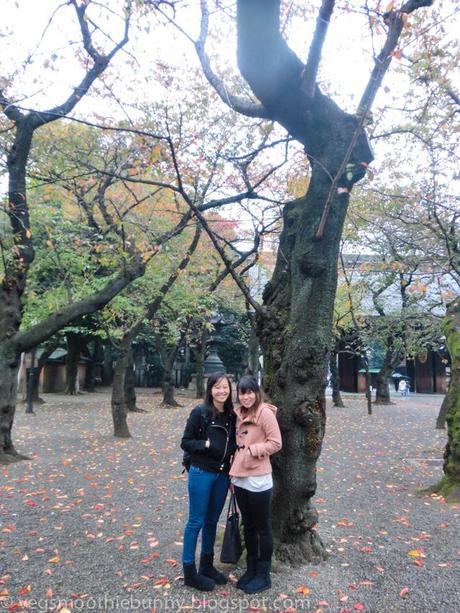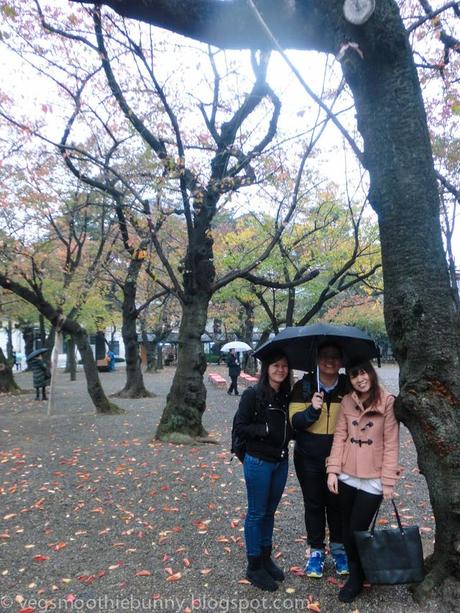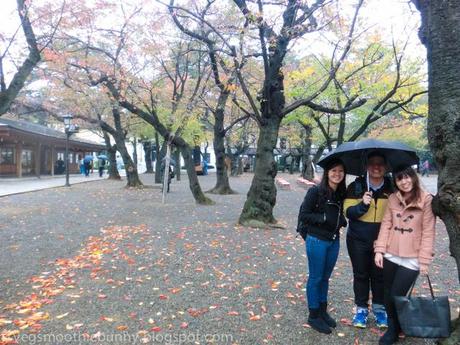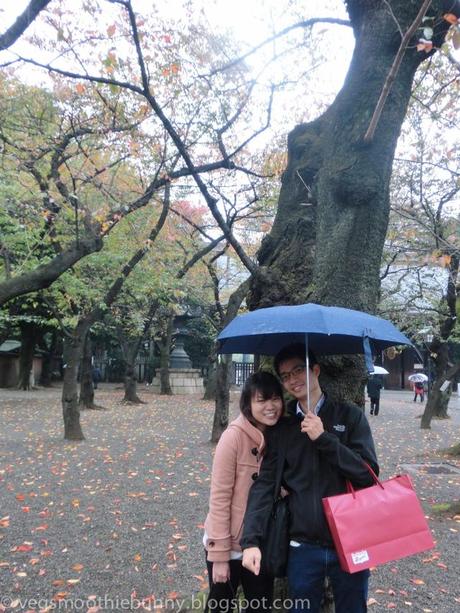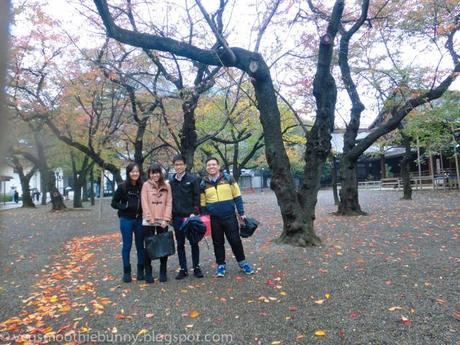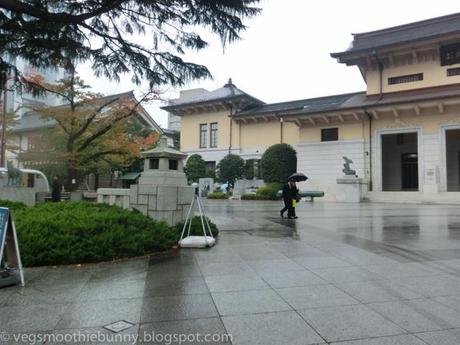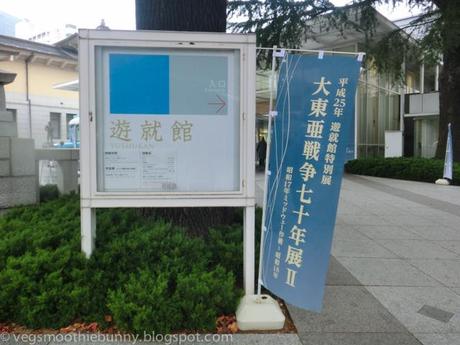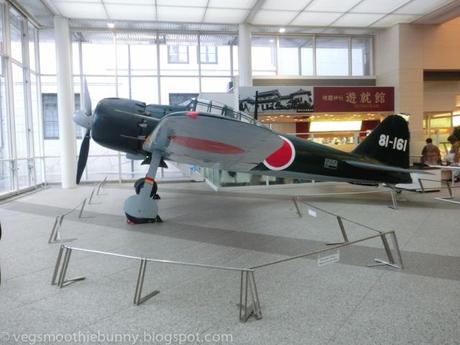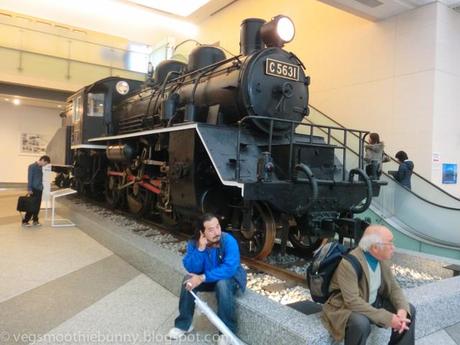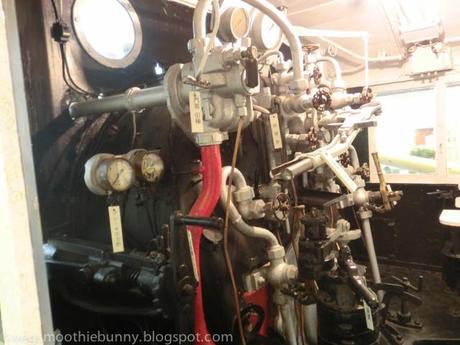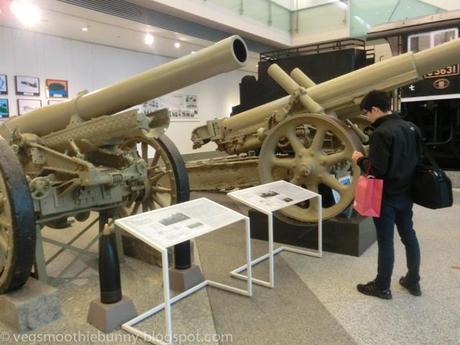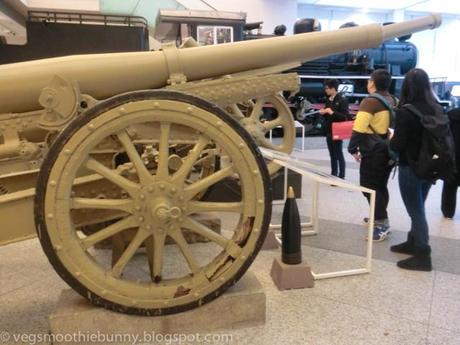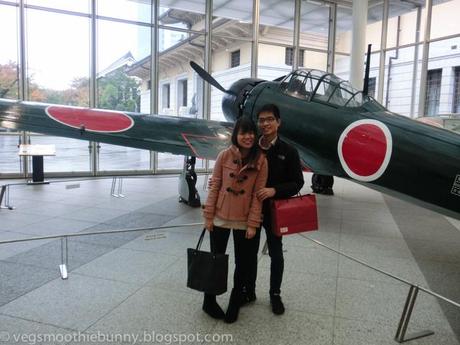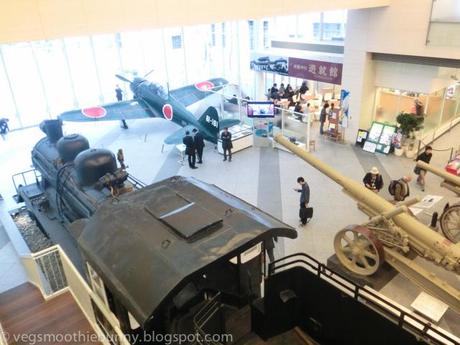 I only took pictures of the first floor as photography isn't allowed on the second where all the exhibits are. Also I dislike taking photos in museums because the shutter sound is very distracting! 
See you next time for my final post on this trip! :D 
xx