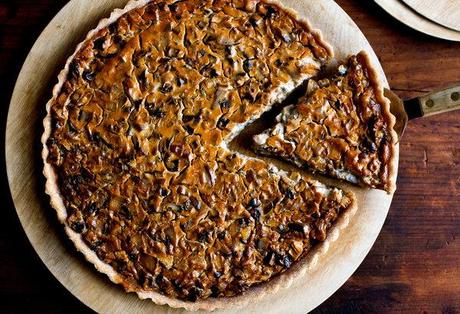 Photo Credit: Andrew Scrivani for the New York Times
It is a gross, gross day today in New York.  Winds are howling like a hurricane is passing through and the rain is simply torrential.
Couple that with the fact that I had a terrible night's sleep (or lack there of) and feel pretty lousy so blogging was just not on my radar.
Enter my old friend, and former roommate, to save the day!  She lives in Memphis but found this amazing sounding
vegan tofu mushroom "quiche" recipe
in the New York Times today and sent it to me.  As soon as I looked it over I knew I had to share it with all of you!
Some of the ingredients are a little funky but I always make modifications to dishes and you can too (like if you don't have time to make a pie crust, buy one!)
I hope you have a great day and enjoy ~ and thanks Hil!